New book claims Aaliyah was drugged before boarding the flight that took her life
A reported witness says Aaliyah did not want to board the flight in the Bahamas that eventually crashed and killed all nine people on board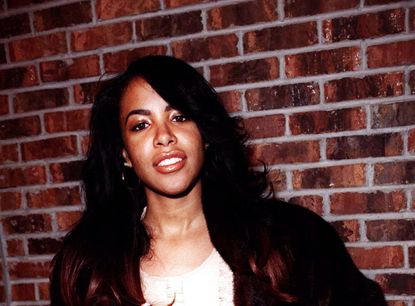 (Image credit: James Devaney/WireImage)
New claims have emerged around the death of singer Aaliyah, who died 20 years ago this month.
A new book has claimed that Aaliyah was drugged before boarding the flight in the Bahamas that crashed and killed all nine people on board.
The claims come from Kingsley Russell, whose family ran a taxi service in the Bahamas. Shortly after Kobe Bryant died in February 2020, Russell made a now-deleted YouTube video that called Bryant's crash "triggering."
He said it reminded him of watching Aaliyah being taken on board the plane while knocked out on sleeping pills. Russell, who was 13-years-old at the time, was with Aaliyah's team as a baggage carrier when his stepmother drove them to the airport.
---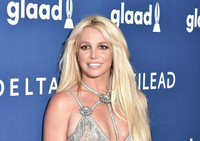 (opens in new tab)
He told his story to music journalist Kathy Iandoli, who wrote a book called Baby Girl: Better Known as Aaliyah.
Iandoli told the Daily Beast that she always felt something was off with the story of Aaliyah's death, and felt closure after interviewing Russell.
Russell says Aaliyah saw the plane and refused to board it because it was overloaded and she had a headache. The pilot said it would be too heavy with eight passengers, plus luggage and equipment. Russell says Aaliyah went back to the taxi, and eventually someone from her team came to check on her and gave her a sleeping pill. The pilot, who was originally against flying the plane, relented, and Aaliyah was carried onto the aircraft while asleep.
"They took her out of the van; she didn't even know she was getting boarded on a plane," Russell said in a new book about Aaliyah. "She went on the airplane asleep."
The plane crashed just 200-feet from the runway shortly after take-off on August 25, 2001, killing the 22-year-old R&B star. Russell said he remembers hearing the aircraft crash to the ground.
"I remember when Aaliyah passed away, I was really upset," Iandoli told the Daily Beast. "The story kept saying that she was adamant about getting on the plane. I was almost upset with her. Why did you want to get on that plane so badly? I remember wrestling with this, being like, 'Well, she wanted to get back to Damon Dash, she wanted to be with her team, and who wouldn't want their stuff with them?"
A U.K.-based Aaliyah fan named Sandy, who runs the Aliyah Archives (opens in new tab), first sent Iandoli the Russell YouTube video. Iandoli reached out to Russell and he agreed to speak with her only because Aaliyah had told him, "If you want to do anything, be an author."
Iandoli said she finds solace in the claims, but pointed out that Aaliyah was just on the cusp of her career.
"The only thing I've taken with me is that after 20 years, I can finally say that Aaliyah didn't want to get on the plane," Iandoli told the Daily Beast. "That makes me feel a little better, but not much. This didn't have to happen. She should still be here, and I think that's the saddest part about it."
Baby Girl: Better Known as Aaliyah (opens in new tab) is released 19 Aug 2021
Rebecca Holland is a travel and food writer based in Chicago. She has written for the Guardian, New York Times, Architectural Digest, Food & Wine, Wine Enthusiast and more. She is currently a graduate student at Northwestern's Medill School of Journalism. When not working, you can find her eating her way through Chicago's neighborhoods, or in non-pandemic times, traveling around the world.