Christchurch woman who helped victims of shooting opens up about the 'devastating' attack: 'I was shaking so hard'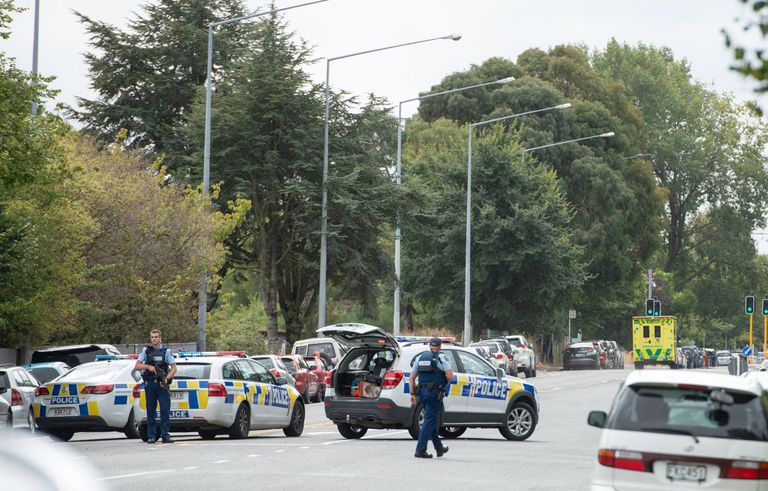 (Image credit: Xinhua/REX/Shutterstock)
By Amy Hunt
Following the shocking terrorist attack on two mosques in Christchurch, New Zealand, one woman has spoken about the moment she bravely helped a victim of the shooting.
Jill Keets, 66, was a witness to the horrific incident, which has so far seen 49 people killed, with at least a further 20 believed to be injured.
Speaking to local media, Jill revealed that she was driving when she heard what she thought were firecrackers.
She also spoke about seeing dozens of young men running down the street, before revealing that, heartbreakingly, several of them were gunned down nearby her car.
Jill went on to explain that she then got out of her car, before rushing to help one man who had been injured.
She said, "We opened my passengers' door and my driver's door and pulled him round and opened up the back as well, to give us some protection."
Revealing that another man came up to help her, she said, "A nice Muslim guy came up and gave me some help as well, because you have to put quite a bit of pressure on and I was shaking so hard."
Jill then described how the man she was trying to help save was attempting to get in touch with his wife.
Becoming understandably emotional, Jill said, "The guy I was compressing, he was trying to ring his wife and I managed to get it and answer the phone and I said 'Your husband's been shot outside the mosque. Don't come here to Deans Ave, you won't get through - but please got to a hospital and wait for him'.
"Then I kept talking to him and telling him that she was at the hospital waiting and he wasn't to give up. We just kept pressure on him the best we could until we could get him some help.
"In the meantime, the poor guy across the road passed away."
Jill also revealed that many people around her were also engaging in their own acts of heroism.
"The worst thing was we could hear the ambulances but they couldn't get to us. A nice guy on the other side put three people in his car and took them to hospital," she said.
Breaking down in tears, eyewitness Jill continued, " I'm 66 - I never thought in my life I would see something like this. Not in New Zealand."
And, after being named a hero for taking care of the shooting victims, she said, "No, I'm not. You just do what you do at the time. I wish I could've done more."
Christchurch MP Gerry Brownlee appeared on Good Morning Britain this morningto discuss the effect the shooting will have on the country and the families of the victims.
He said, "The ramifications for our city are going to be a long time getting over. You've got the immediate grief of so many families and the connections around them, it's going to be quite difficult for quite some time.
"The shock is there because it's so uncharacteristic of how this country chooses to live and the freedom we all expect and demand to have in this country."