Aldi's sell-out anti-snore pillow is making a return and it's only £5.99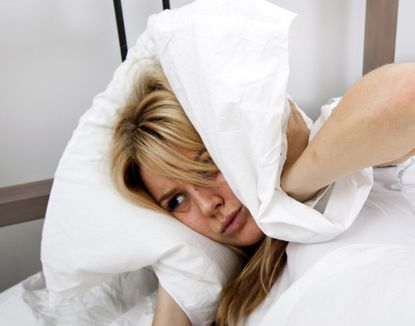 The popular budget supermarket has announced its popular anti-snore pillow will be returning to stock.
You're not dreaming - this product really does exist and it works a treat.
The item was a huge success when it first hit the shelves last year and became a best seller.
For only £5.99 you will be able to have a peaceful night's sleep, with no interruptions!
The anti-snore pillow can be pre-ordered online from Sunday 17th of February and will be available to buy in stores from Sunday 24th of February.
The miraculous pillow prevents its owners from snoring by gently supporting and raising their head and neck to ensure airways remain open.
The item has a 100% cotton cover and a foam core so it's incredibly comfortable too! So it's a win-win for everyone involved!
This is an essential item for those who dread going to bed every night due to a snoring partner!
The anti-snoring pillow received rave reviews from customers, with one person saying, 'Best @AldiUK special buy EVER! Anti-snore pillow for my hubby. A week and a half in and NO SNORING WHATSOEVER!'
The anti-snore pillow is not the only must-have to be found in Aldi's new home range. You will also be able to purchase the brand-new relaxation pillow which can also be picked up for an affordable £5.99.
The relaxation pillow has been designed to help restless sleepers with its adjustable height and filling and is also part of Aldi's Specialbuys range.
If you fancy re-decorating your bedroom, Aldi also have your back. They will be selling all-new printed duvet sets at a fraction of the price of competitor retailers.
You better not hang around if you want to bag yourself an anti-snoring pillow before they sell out again- it could be the solution to all of your sleeping problems!
Rachel Howatson is a digital writer who works across a range of publications. Whatever your passion, whether it's hillwalking, cooking, gardening, running, socialising or even sleeping, she'll likely have written about it.