'Naked Attraction,' the UK full-frontal TV show, just landed in the US - and Americans' reactions to it are so priceless
A recent American viewer of 'Naked Attraction': "this is insane !!!"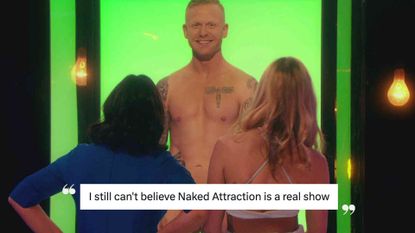 (Image credit: Channel 4)
With episodes of 'Naked Attraction,' the UK's full-frontal dating show, landing on Max in the US for the first time, reactions from Americans are garnering a lot of internet discussion.
In case you haven't heard, 'Naked Attraction' is a Channel 4 TV show in the UK whose tagline summarizes the point of the show pretty well: "In this dating show, we go back to basics and start where a good date often ends — naked." And we're not talking a see-through bikini or a mesh pair of shorts - we're talking FULL frontal.
Nakedness in media isn't so much of a shock to people anymore - but this show takes the nudity to a whooooole new level.
The show is currently airing its seventh season in the UK, with longtime UK fans tuning into the Channel 4 series as per usual. Americans, however, have just gotten their first taste of the shocking reality show, as six seasons, 53 episodes in total, of the show have landed on Max (the streaming service formerly known as HBO Max).
Hosted by Anna Richardson, the 2016-born show has proved to be quite shocking to Americans, and the reactions are just priceless.
Watching "Naked Attraction" on MAX...my my...The Brits are a hoot!September 20, 2023
See more
"Watching "Naked Attraction" on MAX...my my... The Brits are a hoot!" one person tweeted.
With little to no advertising from Max, the show's rollout on the streaming service in the US was quite subtle, leaving most American viewers basing their viewership of the "grotesque" show by word of mouth - and by "word of mouth," we do mean the internet. Of course.
"Oh my lord. Someone. Anyone. Please tell me you're watching #NakedAttraction on #HBOMax ?!?! This show is hilarious!! Fully naked dating show," someone else tweeted.
Apparently, the word of mouth strategy has proven to be successful, because the show has risen to the #1 most popular series on Max since the episodes dropped.
Essentially, the way 'Naked Attraction' is that there's one contestant - "the chooser" - who then must select from a pool of six completely naked strangers presented before them. The gag is, each of these six contestants, who are placed in display cases, reveal certain parts of their body as the display cases rise, leaving "the chooser" to decide how much of each contestant they get to see.
When only two people remain, the chooser then takes of their clothes, and the already-naked contestants get to make candid comments on the choose's naked body - and let us just say, these people do not hold back on the explicit commentary.
From there, the chooser picks one of the two of these final contestants, and then the couple goes on a fully-clothed date.
One Brit who has observed all of the new American hubbub about the show had a hilarious observation: "It's a British staple at this point. Like Bake Off but with abundant foreskin."
Other Americans have stated that they believe the show to be quite progressive in many different aspects.
"the existence of naked attraction shows the u.k. at least has much less of a puritan problem than america," one fan tweeted.
"Yassss #nakedattraction came thru with the diversity!" another fan said, referencing the varied body types and people of diverse cultures included in the show.
Sign up to our free daily email for the latest royal and entertainment news, interesting opinion, expert advice on styling and beauty trends, and no-nonsense guides to the health and wellness questions you want answered.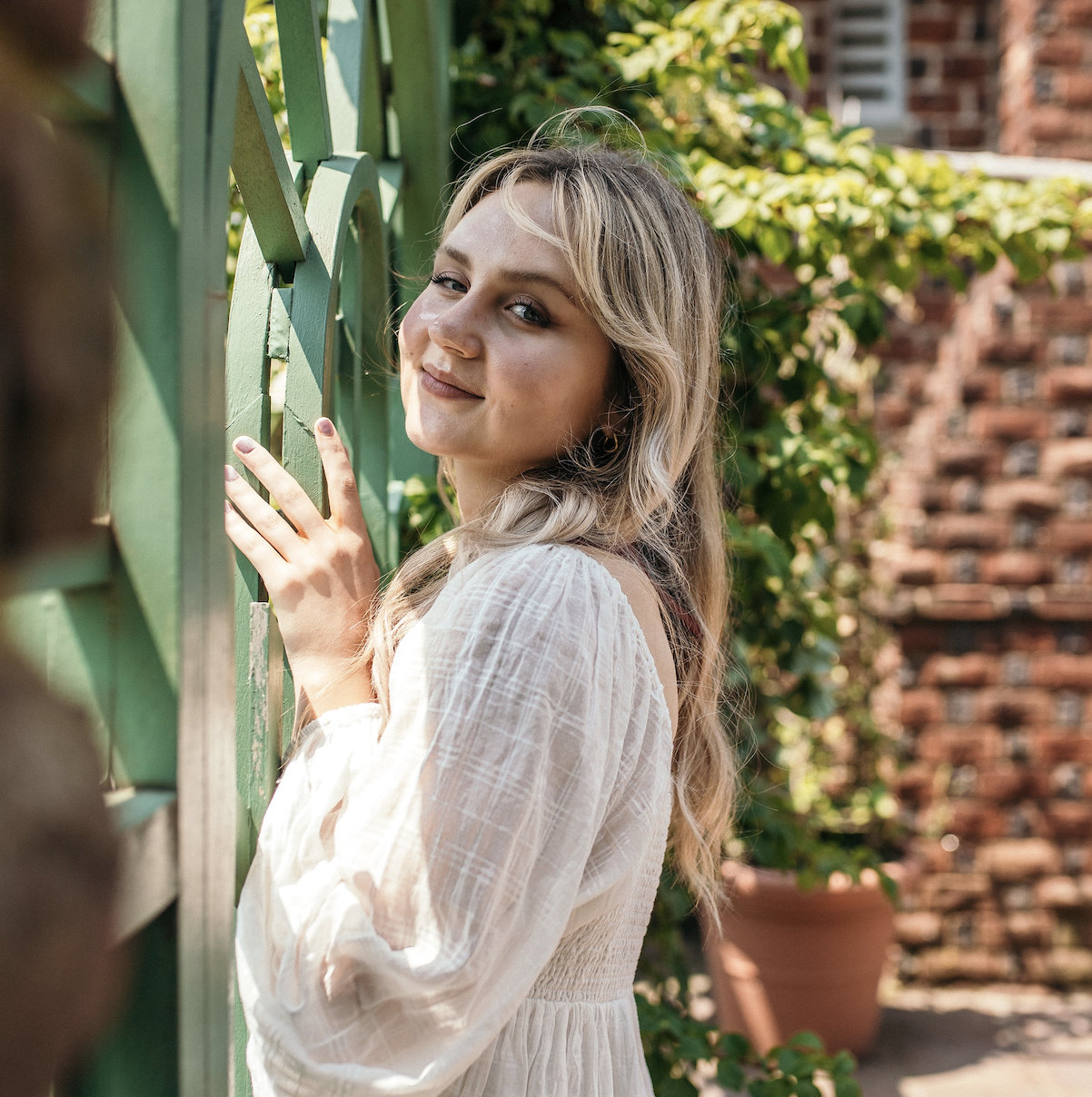 Madeline Merinuk is woman&home's US lifestyle news writer, covering celebrity, entertainment, fashion, and beauty news.

She graduated in 2021 with a B.A. in Journalism from Hofstra University, winning multiple student journalism awards, including a National Hearst Award, during her time there. After graduating, she worked at today.com, the digital site for the Today Show, where she wrote pop culture news and interviewed big-name personalities like Emily Ratajkowski, Haley Lu Richardson, Emma Corrin, and more.
Her personal interests, in no particular order, are: cheese, Joni Mitchell, reading, hot yoga, traveling, having multiple chapsticks in every handbag at all times, and dancing to ABBA songs as if she were in the Mamma Mia movies.