Chrissy Teigen withdrew from social media after bullying tweets, now reports say she's pulled out of her latest project
Chrissy was supposed to provide a voiceover for the Netflix series Never Have I Ever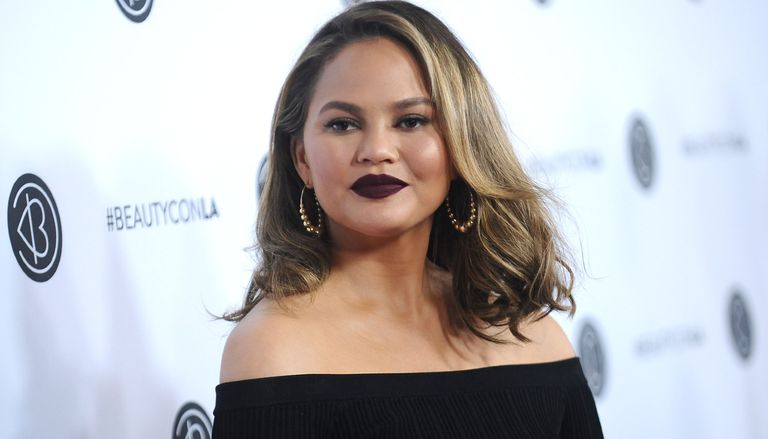 (Image credit: Jason LaVeris/FilmMagic)
Chrissy Teigen is known for her candid and witty Twitter and Instagram content, but hasn't posted on either platform in nearly a month. And now reports say she's pulled out of a voice role in the Netflix comedy Never Have I Ever.
The news comes after Chrissy was criticized for cyberbullying American model Courtney Stodden. Courtney first made headlines in 2011 when they married acting coach Doug Hutchinson aged 51, and they were 16-years-old. They then began receiving public and private messages from Chrissy telling them things like they should, "Go. To sleep. Forever." and "I can't wait for you to die".
On May 12, Chrissy Teigen apologized for her behavior ten years ago, saying, "I'm so sorry, Courtney. I hope you can heal now knowing how deeply sorry I am." But the apology may have come too late. On May 21, TMZ reported that Target would no longer be carrying Teigen's range of cookware, although they would still be selling the model's cookbooks.
---
More from woman&home:
• Best cream blush for an easy, healthy glow
• Best foundation for oily skin
• Best eye creams for wrinkles, according to experts
---
Now comes the news that Chrissy will no longer be taking a voice role in the Mindy Kaling Netflix comedy Never Have I Ever. The series, which focuses on a first-generation Indian-American girl dealing with high school and the death of her father, features voice-overs by guest stars in each episode.
A spokesperson for Never Have I Ever told Variety they are expecting to recast the role.
And I am so sorry I let you guys down. I will forever work on being better than I was 10 years ago, 1 year ago, 6 months ago.May 12, 2021
See more
Though Chrissy claims to have reached out privately to Courtney in the past, Courtney states the opposite actually occurred. In response to the Twitter apology, the TV personality posted a screenshot of Chrissy's Twitter page, which shows Chrissy had blocked Courtney from viewing her Twitter.
"I accept her apology and forgive her. But the truth remains the same, I have never heard from her or her camp in private," Courtney captioned the photo. "In fact, she blocked me on Twitter. All of me wants to believe this is a sincere apology, but it feels like a public attempt to save her partnerships with Target and other brands who are realizing her "wokeness" is a broken record."