5 Things You Didn't Know About Clare Balding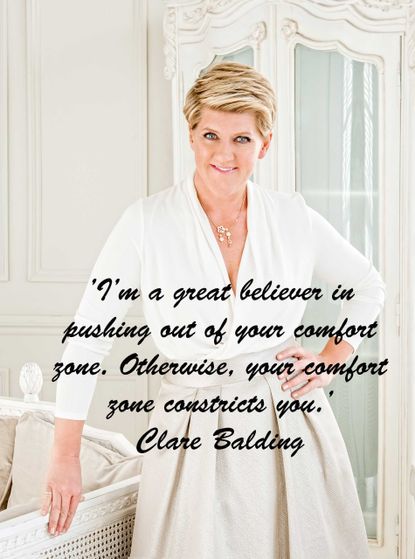 TV and radio presenter and author, Clare Balding, 44, was raised in Kingsclere, Hampshire, where her father, Ian Balding, was a horse trainer. She lives in Chiswick, west London, with her wife, former newsreader, Alice Arnold and Tibetan terrier, Archie.
Clare Balding won the nation's hearts during the 2012 Olympics, when her knowledge and enthusiasm made her the woman of the moment. Her award-winning memoirs, My Animals and Other Family (£8.99; Penguin) fast became a bestseller. Her second book, Walking Home: Great British Adventures...And Other Rambles (£7.99; Penguin) is out now in paperback.
Our May cover star, Clare Balding tells w&h about her new philosophy, the little thing that has made a massive difference to her life and what's next...
'My philosophy now is, 'Do less, do it better'. When you let go of something, you find yourself free to do other things that you never even considered.'
'Having thyroid cancer in my thirties means I'm more aware now if I'm getting stressed and of doing something to alleviate it. If I'm stressing too much about the same thing then I know I have to change it or stop it.'
'I'm [not good at] masses of things. Golf, tennis. I can't ice-skate or roller-skate. I can't throw! So, really, I don't know how I ended up as a sports presenter!'
'Wearing a fitness band is a little thing that has made a huge difference to my life. I use a Jawbone and try and do 1,200 steps a day. My sister-in-law and I are in huge competition!'
'Writing was what I always wanted to do, but I didn't know if I had the discipline or talent. A future ambition of mine is to write fiction, possibly for adults.'
Read our full interview with Clare Balding in w&h May - download the digital edition
Clare's book, Walking Home: Great British Adventures...And Other Rambles is our w&h Reading Room May read.