The Queen has made a huge change to royal protocol
It seems the coronavirus has impacted Her Majesty's usual behaviour...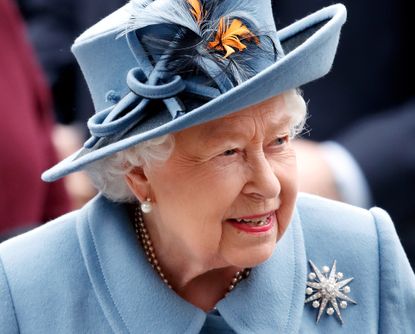 (Image credit: Getty)
Her Majesty the Queen has made a huge change to royal protocol.
The amendment has come amid the global outbreak of killer virus, Covid-19.
The contagious bug has infected over 400 individuals in the UK as of today and killed half a dozen.
In light of the health fears, Her Majesty has decided she will not be shaking hands during greetings for the foreseeable future.
Yesterday she was pictured meeting the Sri Lankan High Commissioner Saroja Sirisena and her husband, Dr Sudath Talpahewa, at Buckingham Palace.
Unlike usual protocol, the monarch wasn't wearing gloves and opted against a classic handshake.
Instead, Dr Talpahewa bowed to Her Majesty during their meeting.
While the government's advice surrounding coronavirus doesn't declare that shaking hands is banned, a royal aide tol the Daily Mail that it is "currently Her Majesty's personal preference" not to partake in hand shakes.
Elderly members of society are more likely to suffer from severe symptoms of the virus and several older patients have died from the illness over the past few days.
The Queen is set to turn 94-years-old next month, so it is understandable that she may be doing her best to avoid Covid-19.
On Monday the Queen and other senior royals also did not shake hands with dignitaries during the annual Commonwealth Day service at Westminster Abbey.
Prince William was seen greeting guests explaining, "Thank you… can't shake hands, but thank you."
Prime Minister Boris Johnson said, "We were all given an instruction not to shake hands and there's a good reason for not shaking hands, which is that the behavioural psychologists say that if you don't shake somebody's hand then that sends an important message to them about the importance of washing your hands."