REAL: The Model Search With A Difference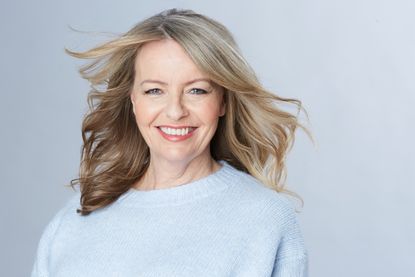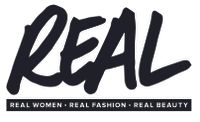 (Image credit: Future)
Are you fed up with seeing models that bear no resemblance to you? Would you like to appear in one of our magazines or on one of our websites or social media platforms?
We have come a long way but the representation of women in the media is still way behind where we need to be. REAL is the answer! We are committed to diversifying representation across all our magazines and platforms.
Our Aim
Our aim is that all our original photography shoots and imagery will be using women like you, women who have applied to our talent call out. We intend to be as diverse as our audience and women today but we need you to help us achieve our aim.
It is women like you, who can help us to empower women and make a REAL difference.
Our commitment
woman&home Editor Miranda McMinn's letter
'They say you can't be it if you don't see it. Well, how about us? Yes, I'm talking about midlife women. They used to call us 'women of a certain age'. What a horribly disparaging, belittling phrase. We know we're older. We're proud of it, actually. By this time we've been through so much, looked after so many people, and we pretty much don't care about anything – least of all what others think. And yet who among us can say that we aren't sometimes a bit self-critical?
'I, for one, look in the mirror and, although I'm fine with the tramlines between my eyebrows, I do wince a little at the sight of my neck. Yet what a waste of time that is! What we need is role models so that we can feel entitled to feel attractive in our own right. Not 'good for our age'. And not for the benefit of other people, either – we couldn't give a hoot about them – but for ourselves.
'That's why at woman&home we are starting our REAL campaign. From our March issue, we commit to using real women in our fashion and beauty stories wherever we can. Because we want to celebrate, support and inspire each other. '
woman&home REAL shoots
What do we need you to do
We want women just like you to appear in our magazines and websites, and everyone is invited. If you would like to participate, please fill out the form below and upload a couple of photos, as instructed below. Please note that this is not a competition.
Please submit two (2) photographs;
The photographs must be shot on a digital camera or camera phone and be high resolution
The photographs submitted must be a .jpg (this is how they are normally saved, but just check)
Please supply: one (1) head shot and one (1) full length photograph
Please wear simple clothes and minimal make-up and be against a plain background
Please note that professional or re-touched photographs will not be accepted
The person in the photograph must not be registered with any modelling agency;
Submit photos that have only you in them;
Participants must be 18 years or older.
Open to residents in the UK only
To enter complete the form here.
For any queries, please contact us at real@futurenet.com. Please note that we do not accept any submissions via email.
Terms and conditions
Your submission must comply with the entry requirements listed above (including that you are 35 years or older).
The information you provide is true and accurate.
You have not impersonated any person.
The submission is made directly by the person in the photograph.
You own or have all necessary licenses, rights, consents, and permissions to use and submit to use the details and photograph and to authorize us to use the photograph and details as expressed in these terms and conditions.
By entering you confirm no information you submit or will submit is: A) false, misleading or inaccurate; B) not appropriate for a public forum (i.e. it is defamatory, hateful, harassing, derogatory, demeaning, threatening, abusive, pornographic, racially or religiously biased or otherwise offensive or objectionable); C) infringing or otherwise violates the rights of any third party, including without limitation any copyright, trademark, service mark, privacy rights, publicity rights or other intellectual property or proprietary rights; D) puts children at risk; E) violates any law, statute, ordinance or regulation; and F) contains any tracking devices, computer viruses, worms or other potentially damaging computer programs or files.
You acknowledge that Future Publishing Ltd (Future) cannot guarantee that your photos will be used or that you are given the chance to participate in this campaign. Future will not return your submission to you.
Any personal information, such as your name, age, and/or email address will be used by Future in accordance with its privacy policy available at https://www.futureplc.com/privacy-policy/ and for the purposes of this campaign, including Future contacting you to discuss taking part in the photographic shoot.
In the event that Future wishes you to participate in this campaign or use your photographs, Future will provide further details of what is expected from you, including the timing and duration, the location of the photographic shoot and details of any remuneration and/or payment of expenses. Future will also ask you to sign a release as well as a model agreement which include you agreeing to give Future exclusivity for the duration of the campaign and a reasonable period thereafter.
By submitting your details and photographs (the "Form"), you hereby grant to Future, subsidiaries, affiliated and joint venture companies ("Group Companies") a non-exclusive, worldwide, royalty-free, irrevocable and perpetual licence to use, sub-license, reproduce, modify, amend, adapt, copy, transmit, broadcast, publish, create derivative works from, display, archive (digitally and in hard copy), or delete the photographs in whole or in part, and to incorporate it singly or collectively into other works in any form, media or technology now known or later developed, including but not limited to, for promotional or marketing purposes and secondary productions. For the avoidance of doubt (but without limitation) this means that the details in the Form and the photograph may be displayed online and posted across Future's and its Group Companies' publishing platforms, social media platforms and promotional or marketing materials.
These terms will be governed by English Law and you submit to the exclusive jurisdiction of the English courts.
Sign up to our free daily email for the latest royal and entertainment news, interesting opinion, expert advice on styling and beauty trends, and no-nonsense guides to the health and wellness questions you want answered.