The Producers Of 'Poldark' And 'Victoria' Are Making A New Pride And Prejudice Series For ITV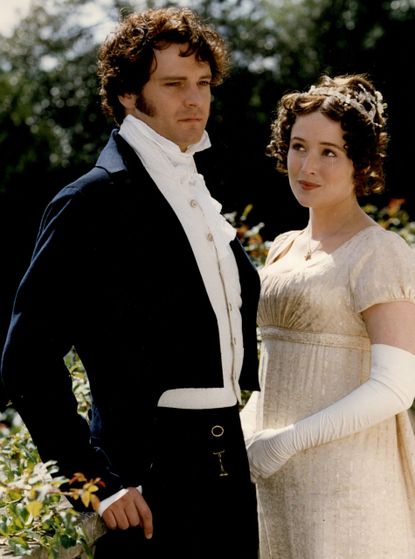 (Image credit: Lyons/ANL/REX/Shutterstock)
The production company behind some of the best historical TV dramas of recent times, including Victoria and Poldark, is set to remake one of our favourite period dramas of all time: Pride and Prejudice.
The task of writing a new Pride and Prejudice script for TV has fallen to Nina Raine, an English playwright behind 2010's Tribes and this year's lauded play Consent at the National Theatre. Raine will be the sixth writer to adapt Jane Austen's most famous novel for British TV.
"Nina Raine is one of the most gifted writers working today, and her wit and emotional intelligence make her the perfect match for Jane Austen," says Damien Timmer from the production company, Mammoth.
"She's a devoted fan of the book, but she's never seen any previous adaptations - so pleasingly the novel only exists in her imagination."
Raine says that she intends to explore the "darker tones" inherent in Austen's work. "Pride and Prejudice is actually a very adult book, much less bonnet-y than people assume," the writer told the Radio Times. "I hope I do justice to Austen's dark intelligence - sparkling, yes, but sparkling like granite," she continued.
The new Pride and Prejudice adaptation will be the first to air on ITV. Previous miniseries have always aired on the BBC to date - including the most famous 1995 adaptation which saw Colin Firth brin the title role as Mr Darcy.
Casting and filming details are yet to be announced, but it's thought the series may air in 2020, 25 years since Colin Firth set hearts racing in that lake scene.
Are we really ready for another adaptation? And is anyone really capable of usurping the great Colin Firth in our collective hearts? Fans are divided. "Does anyone want to explore the "darker tones" of Pride and Prejudice?" one Twitter user demanded. "No, right?"
"But... why would you do this when the 1995 version is perfect?" another questioned. Echoing the sentiments of many others, another said simply,"'There is only one Colin Firth."
We're not sure how Raine is planning to top Colin Firth's turn as Mr Darcy and the infamous lake moment, but we can't wait to see her try...