What causes vaginal discomfort—and products to relieve it
Suffer from vaginal discomfort or irritation? We look at the causes and symptoms, plus methods to combat it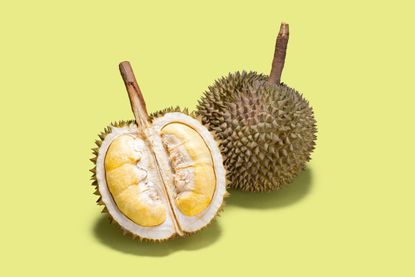 (Image credit: Getty)
Let's face it, itching or soreness anywhere on our bodies isn't particularly nice, but when it's in our knicker region, it can be even more uncomfortable. And while discomfort in such a sensitive area may not be something you ever thought you'd have to contend with, it's actually much more common than you might think. A study (opens in new tab) showed that almost up to one in two women over 45 suffer from vaginal dryness—so, it's a condition that we not only need to know how to tackle, but also to prevent.
Luckily there are some great products on the market to help. From soreness and stinging, to itchiness and even pain, here's what you need to know about these horrible symptoms—and how to go about relieving them.
Ranging from a feeling of dryness, itching, burning and pain in the vaginal area, symptoms can occur both during sex and day-to-day. It's safe to say that vaginal dryness can be pretty uncomfortable and unpleasant—but what can you do about it?
How To Relieve Vaginal Dryness
Perhaps you'll want to use a product that's specifically formulated to help target vaginal dryness and kind to your body. Dr. Wolff's Vagisan Moisturising Cream is the first hormone-free product that not only provides moisture, but also provides soothing lipids at the same time. It helps to alleviate the awful itching, burning and dryness and makes sensitive skin much more supple.
Unlike a gel, this cream contains lipid (fats) components and a high water content, all of which help soothe our skin, and since it doesn't contain hormones, you can use it alongside hormone replacement therapy – or even alternate it with hormone-based vaginal creams or pessaries. Plus, as the cream doesn't affect sperm motility, you can use it prior to having sex.
Application is easy too… use it inside the vagina with an applicator, or on your external genital area once a day or less often as required.
Alternatively, if using an applicator isn't something that appeals to you, then Dr. Wolff's Vagisan Moisturising Cremolum is a unique vaginal pessary that melts in the heat of the vagina, forming a cream that soothes dryness. Again, this is a hormone-free product that helps and alleviate those pesky symptoms.
Invest In Your Wellbeing
Keen to find out more? Head over to Dr. Wolff's Vagisan website (opens in new tab) and get all the details you need to help treat vaginal irritation.
Content and communications consultant
Lizzie Hudson is a content and communications consultant with an extensive and varied career in the media industry.
Her wealth of experience in areas such as digital, print, and social media has led to her founding her own content agency, Hudson Media UK.
Lizzie has lent her words to publications including woman&home, the Daily Mail, Living Etc, Homes & Gardens, Style at Home, Ideal Home, and Marie Claire.