How to get your hands on the new Jo Malone release three weeks early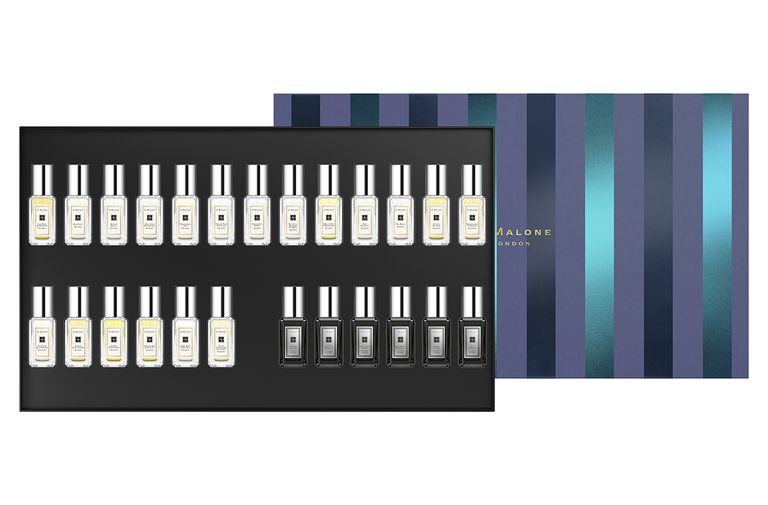 (Image credit: Jo Malone)
If there's one thing we'd queue in the street for, it's Jo Malone.
Even in the current uncomfortably sticky but inconveniently wet weather conditions, we'd still be sorely tempted if it meant that we could get our hands on the newest release first.
But with the newest Jo Malone drop, there's now a way you can get your hands on it three weeks earlier than it releases in stores. No umbrellas required.
More: Jo Malone launches new scent that's inspired by autumn
The classic perfume house is releasing their newest fragrance three weeks early in department store Harrods.
The luxury retailer will be exclusively selling Jo Malone's winter 'Magic & Mayhem collection from next week, three weeks before it's officially available in Jo Malone boutiques.
Early release will include the star of this year's Christmas collection, brand new fragrance Rose & Magnolia.
Blended with warm amber and patchouli, the new cologne, which will set you back £104, uses magnolia and two different types of rose to create a sensuous floral scent.
And it comes in a gorgeous night sky themed bottle that swaps the brand's classic black and cream design for a chic navy and gold.
Also included in the Harrods early release will be the winter-themed Pine & Eucalyptus Luxury Candle.
The beautiful scent will come in a gorgeous cream and gold jar to add a touch of elegance to any room.
Coming in at an eye-watering £300, this isn't the cheapest candle out there, but we think it's definitely worth it for the fresh winter smell.
Another addition will be the Luxury Cologne Collection.
Due to be exclusively available in just Harrods for the duration of the festive period, the sleek gift box will contain 25 different classic Jo Malone scents that can be worn separately for when you need a little midday refresh, or layered together to come up with a whole new personal scent.
Coming in at £370, this might be one to save for when the other half forgets to tick you off his Christmas list.
Apologetic Jo Malone parcel anyone?
The Magic & Mayhem offerings will be available in Harrods from 1st October, before the entire collection launches in Jo Malone boutiques on 21st October.
Watch this space for updates on what you can expect from the rest of the line! Rumour has it there's a scent of winter citrus in the air…