This one-pot dish couldn't be simpler. Use our mustard chicken recipe as a base then experiment with other veg such as courgettes and aubergines.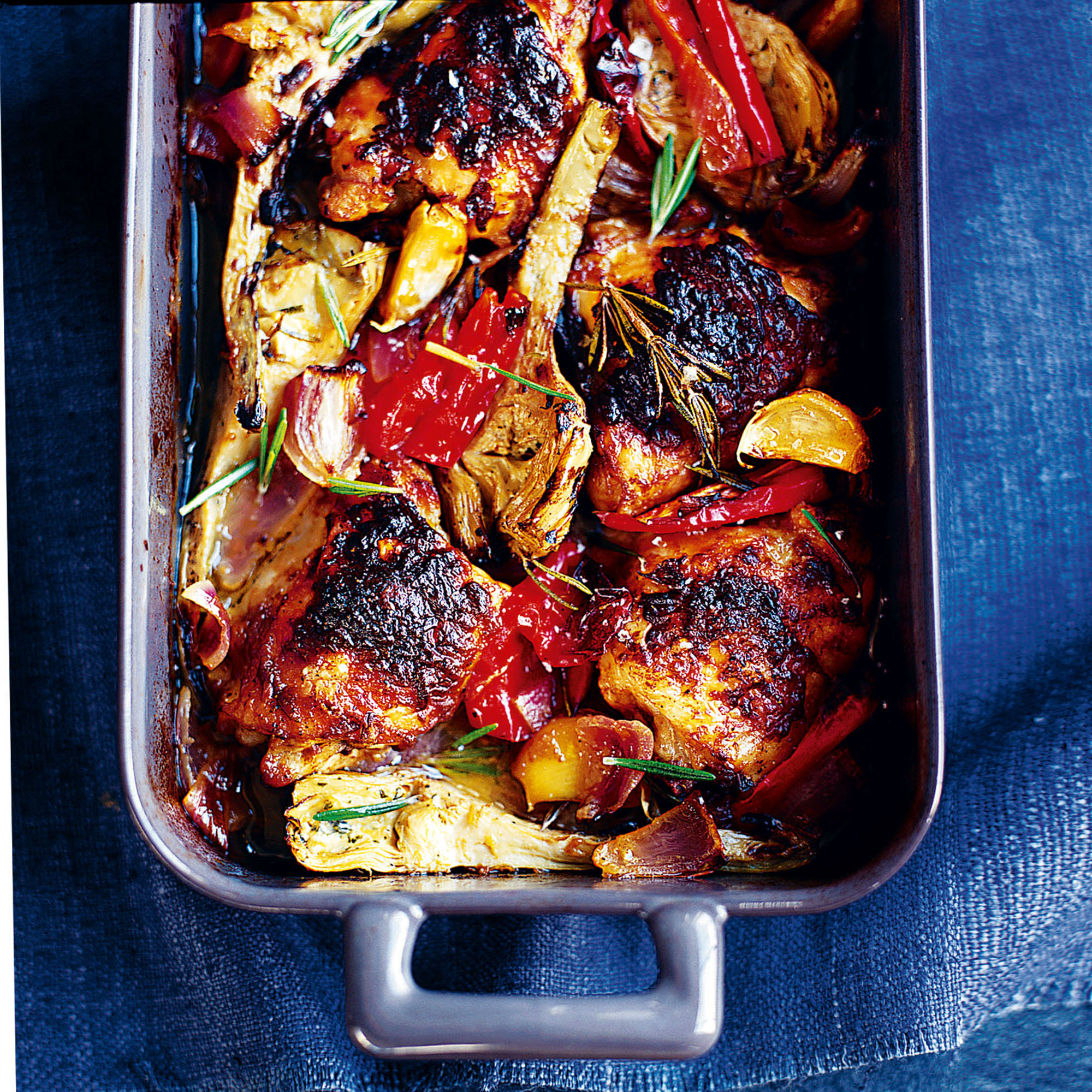 Ingredients
8 chicken thighs, bone in
2tbsp Dijon mustard
2tbsp olive oil
2tbsp balsamic glaze
1 red Romano pepper, chopped
4 small red onions, cut into wedges
Few cloves garlic, unpeeled
150ml (¼pt) dry white wine
Few sprigs fresh rosemary
4 cooked artichoke hearts (from a jar)
Preparation
Preheat the oven to 180 C, 160 C fan, 350 F, gas 4. Put the chicken in a bowl, mix together the mustard, oil and balsamic, then add to the chicken and toss together with plenty of salt and black pepper. Arrange the chicken, skin-side up, in a large ovenproof dish or roasting tin. You don't want everything crammed in or it will steam and not roast. Add the Romano pepper, onions and garlic, pour over the white wine and tuck in the rosemary sprigs.

Bake in the oven for around 30 minutes, add the artichokes, then cook for a further 10 minutes or until the chicken is well browned and cooked through.