Michelle Pfeiffer on why she'll never play a real person on screen again
After playing Betty Ford in Showtime's The First Lady, Michelle Pfeiffer vows to stay away from playing real people because it's "very weighty"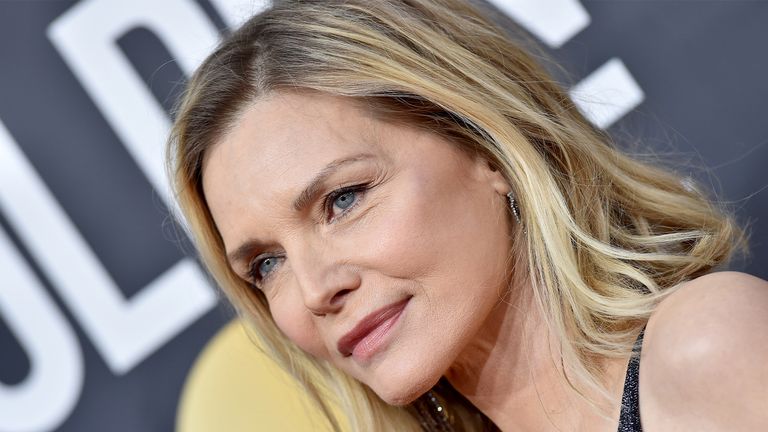 (Image credit: Axelle/Bauer-Griffin / Getty Images)
While promoting her new Showtime series The First Lady, Michelle Pfeiffer revealed that she's planning on staying away from the portrayal of real people in her acting moving forward.
"I said I would never do it again," Michelle said on EW's new Around the Table video (opens in new tab), referring to her taking on the part of former first lady Betty Ford opposite, among others, Viola Davis as Michelle Obama. "It's just very, very weighty. And it's with you all the time. Every choice you make. You just want to honor the person that you're playing and you want to be as authentic as possible, knowing that there will be times where you're not and you can't be. I'm never doing it again."
The 63-year-old actress, who recently revealed the secret to her youthful appearance, made it a point to also let her fans know how proud she is of having played such an important figure, though.
"I didn't know half of the contribution that Betty Ford made," Michelle said in the interview. "Of course, like most people, I knew of her struggle with alcohol abuse and drug addiction, and her founding the Betty Ford clinic, but that's really kind of the extent of it. And I mean, is if that isn't enough, there's so much more to her. I'm really honored that I was given the opportunity to share that story with everyone."
This, of course, isn't Michelle's first stab at playing a real person. Who can forget her as teacher LouAnne Johnson in Dangerous Minds, for example? Or as Bernie Madoff's wife Ruth in The Wizard of Lies?
In the interview, the actor also discussed her preparation for the role of Betty. "I had three scripts running," she says in the clip. "I had my one script that had all of my notes and then I had my other script that I would constantly revise with the new changes that came along. And then I had another one for something... I don't remember what it was for.
The much-anticipated anthology series premiered on Showtime last night, also starring Gillian Anderson as Eleanor Roosevelt, O.T. Fagbenle as Barack Obama, Dakota Fanning as Susan Ford, Kiefer Suterland as Franklin D. Roosevelt, Aaron Eckhart as Gerald Ford and Judy Greer as Nancy Howe, among others.
Anna Rahmanan is a New York-based writer and editor who covers news, entertainment, lifestyle, culture, food, travel and more. Read more of her work at annabenyehuda.com.