VIDEO: 5 Things Twiggy Would Tell Her Younger Self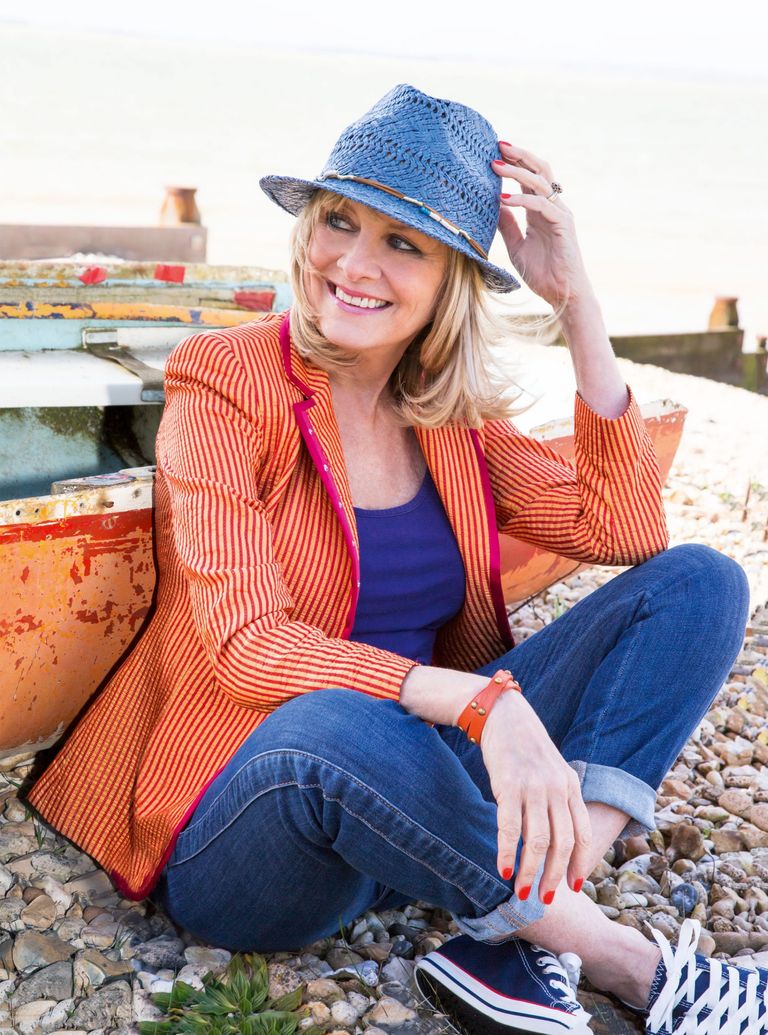 She was 16 when she became the model who revolutionised the fashion world - and now half a century on, Twiggy Lawson, 66, is still at the top of her game. She's also an award-winning actress and singer, and a successful designer, with a sell-out fashion collection with Marks and Spencer. Twiggy now lives in London and Suffolk with actor Leigh Lawson, her husband and business partner. She has one daughter, Carly, 37, from her first marriage to actor Michael Witney and a stepson, Jason (nicknamed Ace), 39. She became grandmother to Joni (Carly's daughter) and Solomon (Jason's son) last year.
So what would "the face of 1966" tell her younger self? "There's no such word as can't", our June cover star says - and we agree. Is she afraid of a challenge? Certainly not. She told us: "I didn't sit down and think, "I'm going to do four years of modeling, then a film, then a Broadway show" and all the rest of it. But I don't think success is about having some grand plan, it's about opportunities and whether you decide to take them. I might not be brave in the traditional sense (you wouldn't catch me jumping out of an plane!), but have I been afraid to diversify? Not one bit."
She also believes we should all be following our dreams, which she's no doubt done with her M&S collection. She said: "I often think people believe I've just lent my name to my M&S collection, but I'm completely hands-on from start to finish. The whole team laughs at me because I get so pedantic about things! Is the cut right? Are the buttons nice enough? Should we change the fabric?" If that's not a sign of true passion, we don't know what is.
Want to know what else Twiggy would tell her younger self? Watch our exclusive video behind-the-scenes of our June cover shoot to find out...
For the full cover interview with Twiggy, pick up the June issue of woman&home, on sale Thursday 5 May.