This game-changing self-emptying Roomba vacuum is on sale with 40% off now
This holiday season, gift the gift of self-cleaning!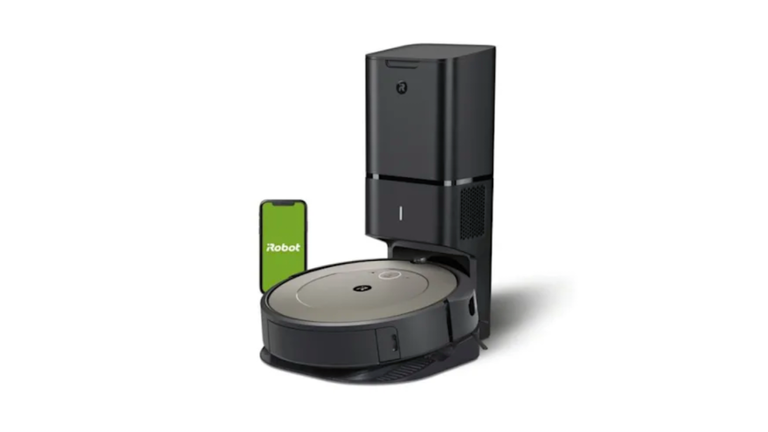 (Image credit: Walmart)
Listen up, we've found one of the best early Black Friday deals and it's available right now. The self-emptying Roomba vacuum has $230 off at Walmart and we're jumping at the opportunity to grab one for ourselves. Trust us when we say you should do the same.
There are a ton of Roomba Black Friday deals around at the moment but this seems, by far, to be the best one to make use of. Your home will thank you for it.
---
iRobot® Roomba® i1+ self-emptying robot, Was $599.99
iRobot® Roomba® i1+ self-emptying robot, Was $599.99, Now $349 | Roomba at Walmart
This awesome vacuum empties on its own and features a power-lifting suction that is ten times stronger than the average product.
A mere read through the product's stellar reviews is likely to convince you to take the plunge and buy it for yourself, but in case you need a bit more detail—the iRobot Roomba i1+ robot vacuum comes with an automatic dirt disposal feature that basically cuts your work in half.
The battery life is also great as are the pair of rubber brushes that adapt to all sorts of surfaces (no tangle of hair will impede its work!). The product's suction power is also ten times stronger than the average in the industry.
Usually $600, the vacuum will cost you a relatively low $349 this weekend. If you're anything like us, you'll want to add the vacuum to your very own gift list.
Other Roomba products that deserve your attention are the iRobot Roomba i7 Vacuum (usually $700 but now $520) and the iRobot Roomba Bagless Robotic Vacuum (originally $1400, now on sale for $1100). Even all replacement parts are currently on sale, so we suggest investing in a couple. You never know when you might need them!
---
iRobot Roomba i7 Vacuum, Was $700, Now
iRobot Roomba i7 Vacuum, Was $700, Now $520 | Amazon
The Roomba i7 adapts and learns the layout of your home for a deeper clean. It tracks where and when you normally clean; and uses that information to suggest personalized schedules.
Though ideal for all neat freaks, the i7 suits well for homes with furry friends. Thanks to its dual multi-surface rubber brushes, this device traps dander allergens, without becoming trapped in pet hair. So, if you're assessing the best Christmas gifts for dog lovers, look no further.
iRobot Roomba Bagless Robotic Vacuum, Was $1,400, Now $1,100 | Wayfair
A portable, smart-enabled vacuum that gets the job done. The cult-status s9+ delivers a thorough clean, fitting nicely into corners, along edges, and atop multiple surfaces. Think of it as an agile consultant—learning every square inch of your space and sharing convenient recommendations. 
Whatever you choose, happy holidays to you and your loved ones!
Anna Rahmanan is a New York-based writer and editor who covers news, entertainment, lifestyle, culture, food, travel and more. Read more of her work at annabenyehuda.com.