Barack Obama talks about the time he really scared his Secret Service
In his new Netflix series Our Great National Parks, Barack Obama talks about the places he's visited and the time he scared his Secret Service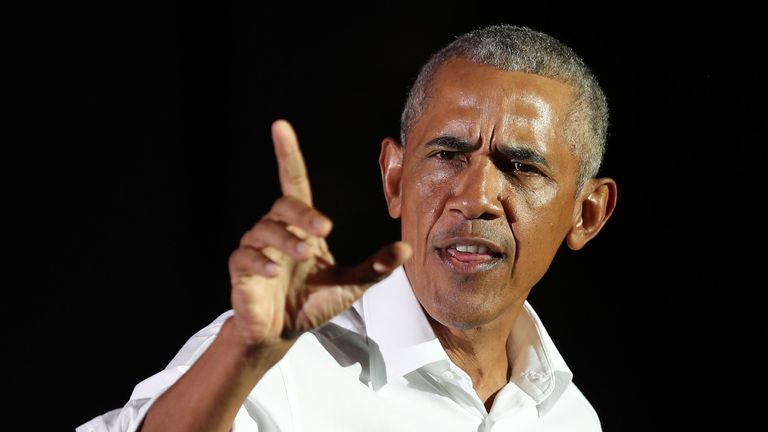 (Image credit: Joe Raedle / Staff Getty)
In an accompanying video to his new Netflix series Our Great National Parks, former President of the United States Barack Obama and former chief White House photographer Pete Souza reminisce about the time Barack really spooked out his Secret Service.
The new show, yet another culturally significant endeavor by Barack, who previously teamed up with Bruce Springsteen on a podcast and a book, is a five-part documentary series that focuses on some of the most spectacular national parks in the world. The former commander-in-chief serves as both the executive producer and the narrator of the production.
In an accompanying video to the series, Barack and Pete reminisce about some of the trips that they have taken together alongside former First Lady Michelle Obama and daughters Malia and Sasha throughout Barack's tenure as President. Pete obviously tagged along to take official portraits of the First Family across a variety of destinations.
"We were so confined in the White House," Barack says in the video. "Every time we had one of these trips and you suddenly could see reminders of what this planet has to offer and emotions that were stirred [...] I would always come back feeling different in a way that no other experiences gave me."
While browsing through photos that Pete took on camera, Barack specifically recalls their visit to Carlsbad Caverns National Park in New Mexico.
"Those caves were remarkable," Barack says in the clip. "I didn't expect them to be as massive as they were. One thing you always get an impression of is what it must have been like if you were one of the first people to really see these places and survey them — the amount of courage that would be involved."
He went on to say that, at one point, the staff turned all the lights off and, "You could not see your hand in front of your face.
"It's the most nervous the secret service has ever been because they could not see you. You disappeared," Pete responds. "That was pretty spooky."
"I vanished," Barack says smiling.
We certainly don't envy the amount of stress that the Secret Service is undoubtedly burdened with—but we're jealous of the beautiful places they've got to visit with the former President in tow.
Anna Rahmanan is a New York-based writer and editor who covers news, entertainment, lifestyle, culture, food, travel and more. Read more of her work at annabenyehuda.com.