This is not a drill: Amazon's Fire TV Stick 4K is now 50% off—just in time to stream the Sex and the City reboot
The Fire TV Stick 4K is under $25 during Amazon Prime Day and with over 600,000 positive reviews, it's a bargain you don't want to miss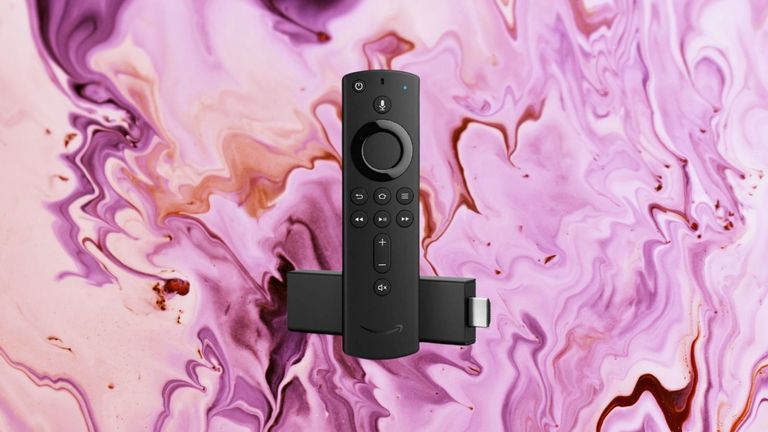 (Image credit: Future)
Amazon Prime Day is in full swing, brimming with unbeatable discounts on top-of-the-line tech, like the Fire TV Stick 4K. With this bargain, you can indulge in the best shows of the season with one less expense to worry about (because the subscriptions, sadly, aren't included). 
If you're anything like us, then—at times—streaming TV is your raison d'être. After all, what's better than indulging in fictional worlds and developing emotional attachments to complex protagonists?  Not much, folks. It's why many viewers, ourselves included, are waiting eagerly (with best sandals in tow, of course) for The Sex and the City reboot, albeit Samantha being written out.
Naturally, that's what makes the current markdown on the Amazon Fire TV Stick 4K all the better. Regularly priced at $49.99, this all-new device is now $25—and it's one of the best Prime Day deals we've seen (and anticipate to see, tbh). 
But don't just take our word for it, take a look at the data. According to camelcamelcamel, an Amazon price-tracker, this is its lowest price tag since November 2019 around Black Friday. So, need to feel guilty binge-watching sagas this summer: With this deal, you can do so in the name of being financially savvy.
It's both seamless and second-nature to stream with the Fire 4K Remote. When connected to a Fire TV (like the Insignia 24-inch Smart HD), it allows you to not just explore the Main Menu with your stored content, but also curate personalized profiles with recommendations, viewing history, and watch lists aplenty. You can even watch live shows, games, and episodes.
Unsurprisingly, shoppers in droves sing its praises—from the U.S. and across the pond. "Ok guys, real talk, I'm not 17 anymore. What I care about now is function, design, and efficiency. So the fact that this new edition of the Fire Stick can control the volume and the power to my TV... Umm, put me down for 200 please," wrote one reviewer on Amazon. "I'll throw them out to the parents as they slug along behind their sugar-fueled 5-year-old trick or treaters tonight. And I will instantly become their hero. Well, second only to the guy pouring the witch's brew cocktails later. But I digress."
Playful writing aside, it's clear that shoppers love the updated 4K version for its sophistication. Another reviewer adds, "The 4K version has the new upgraded Alexa remote, which is such a triumph compared to the older Alexa remote, due to the fact that they've finally added power, mute, and volume buttons. Hooray! No more scrambling around for your TV or cable company remote control when you need to change the volume in a hurry." This reviewer also applauds its voice controls, stating "The voice controls are also more sophisticated in this version so that I can actually tell Alexa to "switch back to HDMI 1" or "switch back to cable TV", rather than toggling the Input button on your TV or cable remote."
Needless to say, we're stocking up for every room, family member, friend, you name it. It's just that good.
Dominique (Dom) is a very online shopping writer at Woman & Home, where she covers products, sales/deals, and market news across categories. Before joining the team, she penned stories as an editorial fellow at Insider Reviews, the affiliate commerce team at Insider Inc./Business Insider. The bespectacled NJ transplant specializes in commerce journalism, women's lifestyle content, and hoarding makeup—much to her mother's dismay. 
Her foray into storytelling began in the early aughts, the era in which she developed a passion for fiction writing and an aversion to math. This passion, along with many failed math exams, led her to Marist College, where she studied public relations, creative advertising, and English. 
Aside from writing, she doodles in notebooks, crafts memes, and sleuths for homes out of her tax bracket on Zillow. Follow her adventures via the web:
Instagram: @dominiquemcintee / @drugstoredomi
LinkedIn: https://www.linkedin.com/in/dominique-mcintee-3a32ab9a/ 
To connect: dominique.mcintee@futurenet.com