The Lululemon Black Friday event is too good to miss – even though I already have about 20 pairs of leggings
Stock up now on the best gym leggings with the Lululemon Black Friday event – but be quick, stock is running out, fast!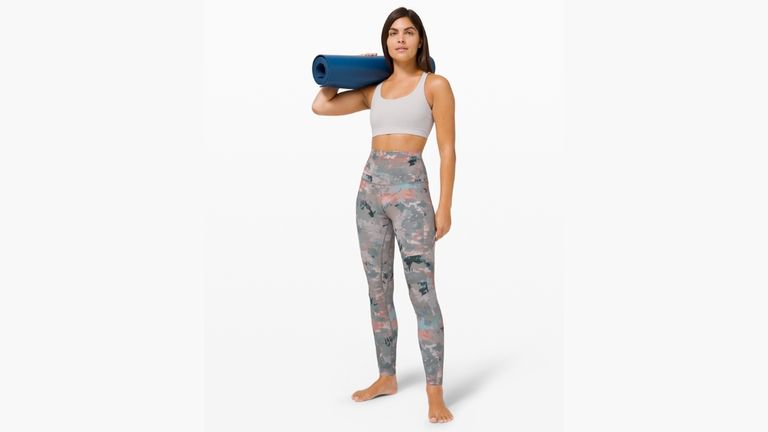 (Image credit: Lululemon)
When it comes to sales, the Lululemon Black Friday event is definitely one to look out for. Not only because the brand sell possibly the most comfortable leggings in the entire world, but also because when it comes to discounts, Black Friday is the time to get Lululemon at a good price.
Lululemon leggings are enduringly popular. I've started to wear mine everyday, whether I'm doing a workout or not. That's because, compared to a lot of other brands, the comfort can not be beaten. This is largely down to the lightweight fabric and four-way stretch, so you don't feel "trapped" in your own workout gear. And, if you've ever experienced that sensation, you will know it's horrible!
Plus, it's the little extras that make Lululemon leggings so amazing. Firstly, most of them have a handy pocket on the waistband to carry any essentials like your door key. They also don't ride down when you are running, and the waistband doesn't dig in and rub.
Whatever design and length you like, make sure you hurry as these deals won't be around for long...
View the Lululemon Black Friday sale in the UK
Align HR Pant 28": £88 £54-£69 (save up to 61%) |Lululemon
Save £19-£34 Available in 27 shades, these are bestselling leggings for the brand. They are made with Nulu fabric, which is super soft, making them the perfect pick for stretching and yoga. In fact, they are the ideal choice when you want to binge-watch a box set on Netflix, too! The sweat-wicking fabric means you won't get hot and sticky, plus they are machine washable. We love.
Fast and Free HR Tight 25": £108
Fast and Free HR Tight 25": £108 £64-£74 (save up to 40%) | Lululemon
Save £34-£44 Is running your preferred method for keeping fit? Then these are the Lululemon leggings for you. One of the most annoying things for runners is when you have to slow down to pull your bottoms back up. The waistband on these will stop that problem, thanks to the carefully positioned continuous drawcord. With two side pockets, your phone will stay safe and sound as you move.
Wunder Under HR Tight 25":
Wunder Under HR Tight 25": £78 £49-£64 (save up to 37%) | Lululemon
Save £14-£29 Sweat a lot when you workout? Then comfort is key. These sweat-wicking style leggings are the ideal choice as they'll keep your body dry and friction-free, however hard you workout. In fact, they will even feel cool when you touch them. Not only are these machine washable, but you can also tumble dry them on a low heat, which makes keeping them clean super easy.
Whichever ones you buy, this really is a great deal. And they are such good quality to be worn everyday, regardless if the gyms are closed due to tiers and Covid.
Happy shopping!