Planning on a staycation this year? Find out which beach has been officially voted the best in Britain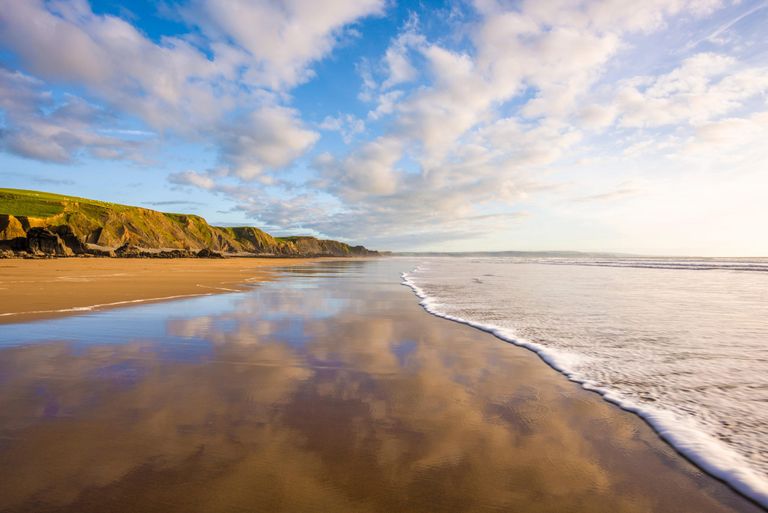 It's time to pack your bucket and spade because Britain's best beach isn't as far away as you'd think...
Sunning ourselves on a gloriously sandy beach doesn't have to mean sitting on a plane for hours, jetting to a far-flung location, because we have officially got one one the best beaches in Europe right on our doorstep.
According to TripAdvisor's Traveller's Choice Beaches Awards for 2019, Bournemouth beach has been ranked the sixth best beach on the continent, and the best overall in Britain.
MORE:12 alternative ideas for a girls' weekend away
The seven-mile stretch of golden sand on the southern coast of Dorset has beaten beaches in beautiful locations like Sardinia, Spain, Greece and Turkey.
The beach that was voted number one in the TripAdvisor awards was La Concha Beach in San Sebastian, Spain, which was closely followed by Spiaggia Dei Conigli in Sicily at number two, and Falesia Beach in Portugal's beautiful Algarve at number 3.
Playa de Ses Illetes in the Balearic Islands in Spain came in at number four, while the beautiful Balos Lagoon in Crete made it to number five.
The winners were chosen on the quality and quantity of traveller reviews and ratings on TripAdvisor over the past year, and it seems people are a fan of sunny Bournemouth.
But what makes Bournemouth so popular? Not only does the beach offer a wealth of activities like Paddle boarding, surfing, jet skiing, kayaking but there is even the world's only pier-to-shore zip line to experience.
The sandy beaches also boasts blue flags, making it the ideal location for the families who flock there during the summer months, and of course there are the infamous pastel-coloured beach huts that have become an iconic part of the British seaside.
Bournemouth is also just two hours from London, three from Birmingham and four and a half from Manchester.
Chris Saunders, Head of Operations in Tourism Services for Bournemouth, said, 'This award is testament to the hard work, dedication and resilience of our Seafront Team.
'As well as the slick running of out Tourist Information Centre, the beaches are raked and cleaned daily to the highest standard, and rangers work in and out of season to ensure the safety and comfort of visitors.
'The successful launch of the Leave Only Footprints campaign in 2018 has also contributed to this fantastic accolade.
'We want nothing more than for people to come and enjoy our stunning beaches and we just ask that visitors help us to maintain these award-winning standards by clearing up after themselves, putting rubbish and recycling in the bins provided'.