The Queen is a vision of Spring as she makes her first public appearance in five months
The Queen has returned to her public duties after a five-month break during the UK lockdown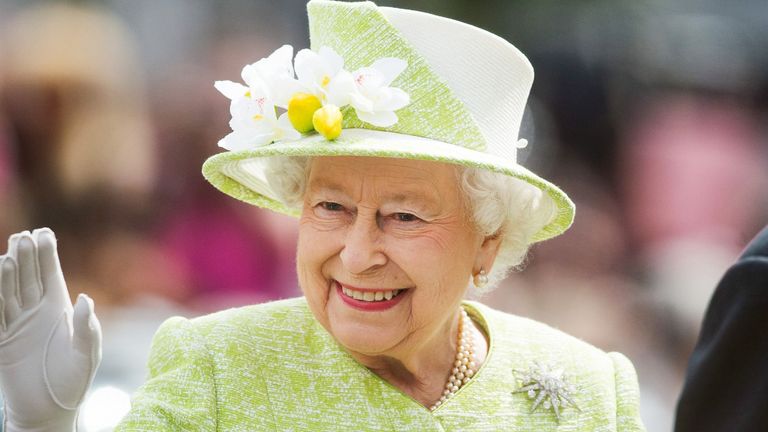 (Image credit: Getty)
The Queen has just made her first appearance since her husband Prince Phillip's hospitalisation. 
• The Queen has just made her first public appearance after five months
• The monarch was a vision in spring as she donned a bright hat adorned with daffodils
• In other Royal News, 'No-one else can diffuse' Prince Harry and Meghan interview aftermath better than the Queen, royal commentator claims
On 31st March 2021, the Queen marked the Centenary of the Royal Australian Air Force at the Air Forces Memorial in Runnymede. This is the Queen's first royal debut since her husband, the Duke of Edinburgh, was released from the hospital. 
The Queen has recently been vaccinated against Covid-19 and is only now returning to her public duties after a five-month hiatus during the UK lockdown.
The Queen was Spring vision as she wore a pale green coat with a matching hat that was decorated with yellow daffodils.  She also wore a large brooch that had accents of gold and silver. 
Fans went wild for the Queen's look on her first Royal Debut. One fan commented, "And the Queen is so fashionable! I don't think I've ever seen her when she wasn't looking letter perfect." Another commented, "So good to see Our Queen out and about, she looks so happy! Beautiful photograph."
The Royal Family Twitter page posted an image of the Queen as a young woman shaking hands with soliders. The caption read, "Generations of Royal Australian Air Force members have provided outstanding service to Australia in conflicts including WWII, Korea, Malaya, Vietnam, East Timor, Afghanistan and Iraq."
The Queen opened the Air Forces Memorial at Runnymede on 17 October 1953. The Royal Family Twitter page showed images of the Queen opening the memorial and told followers a little bit about the historical significance of the site. A post on Twitter said, "The memorial commemorates more than 20,000 Commonwealth airmen and women who died during operations in north and west Europe and have no known grave. More than 1,300 of those commemorated at Runnymede served with the Royal Australian Air Force."
A short 15-second video was then posted of The Queen laying a wreath at the service. The caption read, "During today's service, prayers were said for the Royal Australian Air Force servicemen and women who have lost their lives in service of their country, and a wreath was laid on Her Majesty's behalf bearing a note reading, 'IN MEMORY OF THE GLORIOUS DEAD, ELIZABETH R.'"