Revealed: The Lost Sixties Photo Album Displaying In The UK For The Very First Time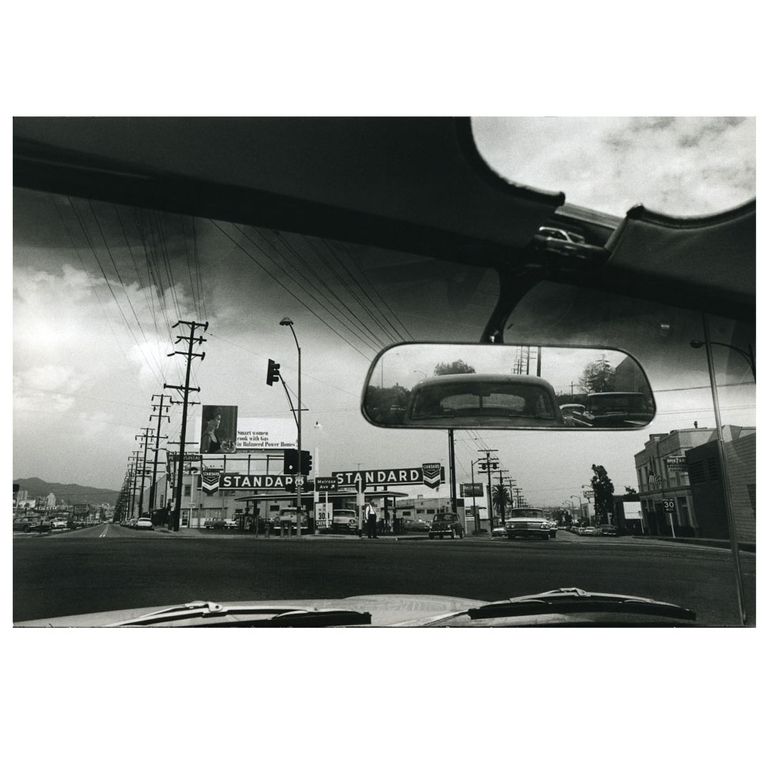 From Andy Warhol to Jane Fonda, check out the 'lost' Sixties photographs taken by the late actor, Dennis Hopper...
While best known for his roles in Rebel Without A Cause, Blue Velvet and Apocalypse Now, Dennis Hopper wasn't just one of the finest actors of his generation - he was also a photographer with a unique and extraordinary eye. Before his rise to Hollywood stardom, he captured the spirit of the 1960s in photographs that portray iconic figures including Andy Warhol, Paul Newman and Martin Luther King – and now over 400 of these photos are going on display at the Royal Academy of Arts for the very first time. The Lost Album' comprises over 400 black and white photographs taken between 1961 - when his first wife Brooke Hayward gave him a Nikon camera for his birthday - and 1967, which were discovered in a closet when his house in LA was cleared after his death in 2010. Hopper said of his photographs, I wanted to document something. I wanted to leave something that I thought would be a record of it, whether it was Martin Luther King, the hippies, or whether it was the artist – and that's exactly what he achieved.
Dennis Hopper: The Lost Album runs from 26 June to 25 August. See royalacademy.org.uk.
Photograph: Dennis Hopper, Double Standard, 1961, The Hopper Art Trust © Dennis Hopper, courtesy The Hopper Art Trust, dennishopper.com
Martin Luther King
Hopper's often playful photographs were counterbalanced by images of tense and volatile events, such as the 1965 march from Selma to Montgomery at the height of the African-American Civil Rights Movement, where he accompanied Martin Luther King. Photograph: Dennis Hopper, Martin Luther King, Jr., 1965, The Hopper Art Trust © Dennis Hopper, courtesy The Hopper Art Trust, dennishopper.com
Andy Warhol, Henry Geldzahler, David Hockney and Jeff Goodman
This group shot of Andy Warhol, art dealer Henry Geldzahler, David Hockney, and Geldzahler's friend Jeff Goodman, in 1963, shows them hanging out in New York. The influential American curator Walter Hopps described Hopper's photographs as small movies, still photographs made on the sets and locations of imagined films in progress. Photograph: Dennis Hopper, Andy Warhol, Henry Geldzahler, David Hockney and Jeff Goodman, 1963, The Hopper Art Trust © Dennis Hopper, courtesy The Hopper Art Trust, dennishopper.com
Jane Fonda and Roger Vadim
A childhood friend of Hopper's wife, Brooke Hayward, Jane Fonda and Hopper first met in 1961 at the wedding reception she gave for Hayward – the pair went on to become great friends. Photograph: Dennis Hopper, Jane Fonda and Roger Vadim at Their Wedding in Las Vegas, 1965, The Hopper Art Trust © Dennis Hopper, courtesy The Hopper Art Trust, dennishopper.com
Paul Newman
Another of Hopper's Hollywood friends, Paul Newman, sits relaxed as he soaks up the sun. The two appeared together in Cool Hand Luke, a 1967 American prison drama film. Photograph: Dennis Hopper, Paul Newman, 1964, The Hopper Art Trust © Dennis Hopper, courtesy The Hopper Art Trust, dennishopper.com
Irving Blum and Peggy Moffitt
Both Hopper's photography and his growing contemporary art collection led Hopper to be associated with the Los Angeles art world. Here, he has captured Irving Blum, one of LA's first successful contemporary art dealers, with former American model and actress, Peggy Moffitt, who developed a unique look featuring heavy, Kabuki-like makeup and an asymmetrical hair cut, which has now become iconic of the 60s fashion scene. Photograph: Dennis Hopper, Irving Blum and Peggy Moffitt, 1964, The Hopper Art Trust © Dennis Hopper, courtesy The Hopper Art Trust, dennishopper.com
Leon Bing
Hopper catches another of the most infamous models of the sixties. Leon Bing was muse to Rudi Gernreich, one of the premier designers of American fashion during the era. Photograph: Dennis Hopper, Leon Bing, 1966, The Hopper Art Trust © Dennis Hopper, courtesy The Hopper Art Trust, dennishopper.com