What our favourite actresses have been wearing on the red carpet this week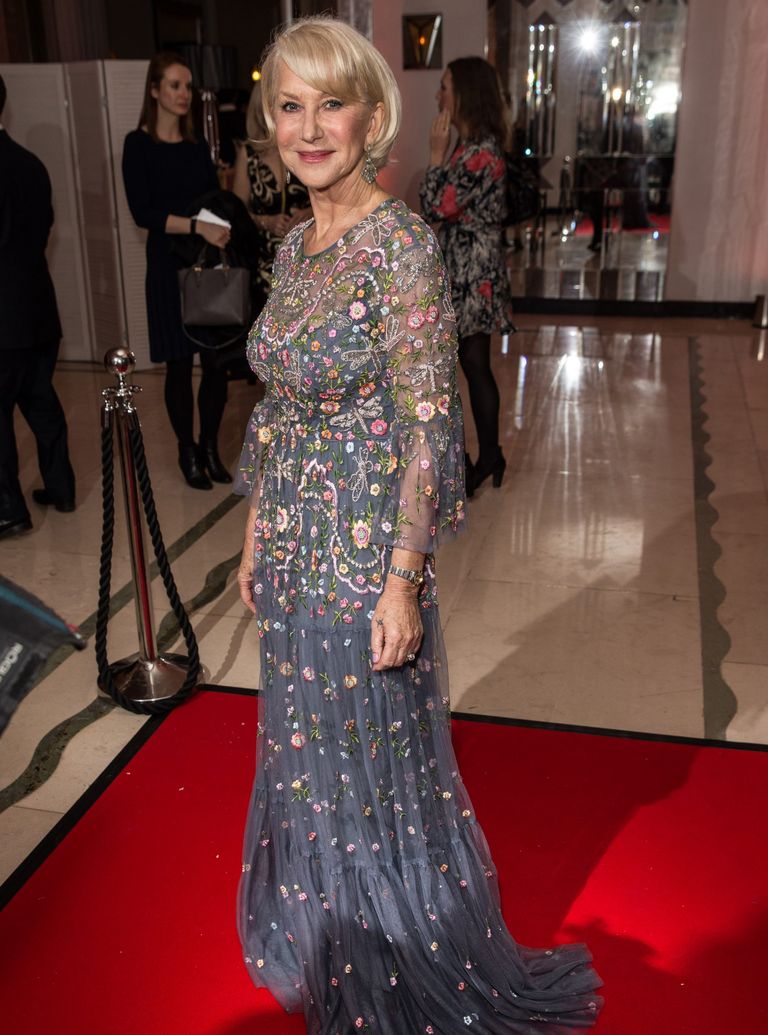 (Image credit: James Gourley/REX/Shutterstock)
It's been another busy week for our favourite Hollywood stars as awards season ramps up apace. But what have they been wearing? Incredibly, some of our favourite red carpet looks have been recycled from past seasons or picked up from our favourite high street hotspots! Find out what Helen Mirren, Gillian Anderson and Jane Fonda have been wearing this week, and prepare to be inspired...
Helen Mirren had us longing for spring with this stunning embroidered gown. She wore the ethereal full-length frock to attend the annual BFI Chairman's Dinner honouring playwright and screenwriter Peter Morgan on Tuesday at the BFI's South Bank headquarters. Fancy stealing a slice of springtime style from our favourite actress? Her ethereal 'Dragonfly Maxi Dress', inspired by formal English gardens, is from Needle & Thread's Spring/Summer 2017 collection and available to buy online for just £375. Think of it as an investment...
Buy now from needleandthread.com for £375
Alternatively, you could pick up this shorter, more wearable alternative from Net-a-Porter.
Buy now at net-a-porter.com for £325
Gillian Anderson has also been making some bold sartorial choices whilst promoting her latest film, Viceroy's House,a British-Indian historical drama directed by Gurinder Chadha in which she stars as Lady Mountbatten opposite Downton Abbey's Hugh Bonneville. Gillian opted to wear Roksanda's Spring/Summer 2017 'Alten' dress to Tuesday's London premiere.
We applaud her unconventional choice.
In contrast, the Galvan Autumn/Winter 2014 gown she wore to the film's Berlin premiere provides concrete proof that we needn't be bashful when it comes to 'recycling' our favourite frocks.
Last season? Who cares when you look this fabulous? Certainly not Jane Fonda, who rocked the red carpet atthe 19th CDGA (Costume Designers Guild Awards) in Beverley Hills on Tuesday wearing this showstopping monochrome number from Atelier Versace's Autumn/Winter 2016 collection, striking the perfect balance between classic style and bold originality.