The TLC Diet: What You Need To Know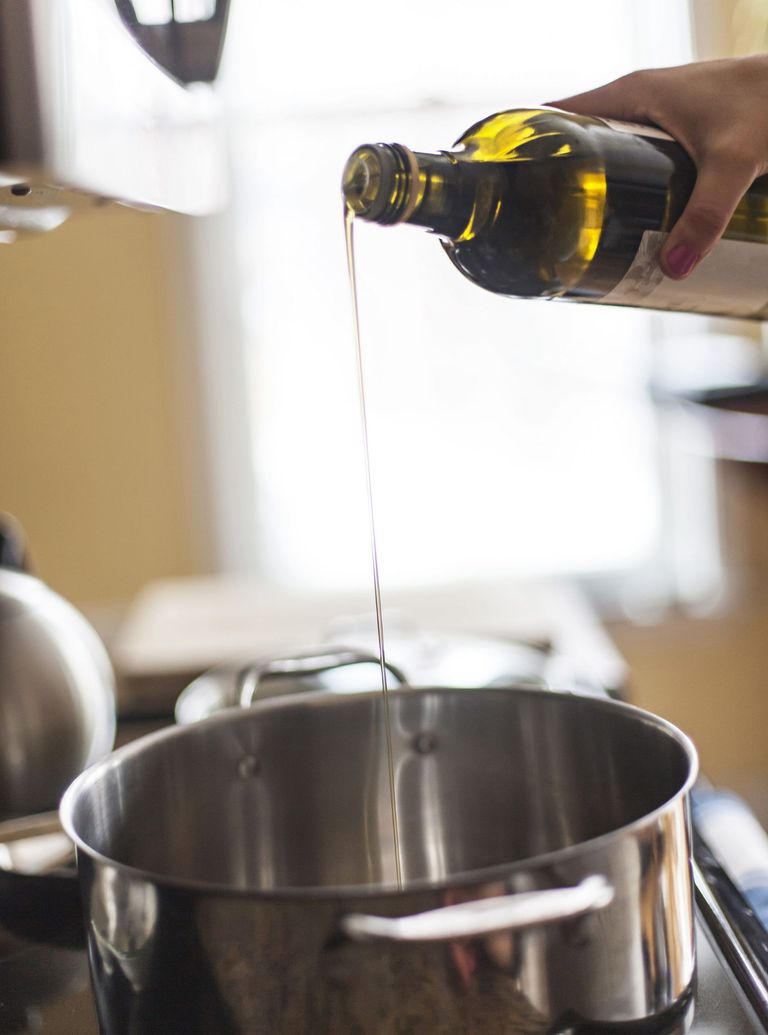 (Image credit: Blend Images/REX/Shutterstock)
Cholesterols aren't created equal, and it's not news to us that consuming too much of the bad 'LDL' (Low Density Lipoprotein) sort could increase your risk of cardiovascular disease. However, you can keep cholesterol in check if you follow the TLC diet.
Devised in 2001, the TLC diet remains one of the US' top ranking food plans despite flying under-the-radar. It's certainly no standard fad diet, and doesn't cut out huge food groups with promises of rapid weight loss, but with endorsement from the American Heart Association, you can be assured that it's a healthy diet with real cholesterol-lowering results.
TLC stands for Therapeutic Lifestyle Changes, changes that include diet, exercise, weight loss and not smoking. The diet itself relies heavily on the idea that by reducing the amount of saturated fat you eat, your LDL cholesterol levels should naturally decrease, meaning your heart health should improve.
The TLC diet is calorie-focused, and states that women should eat no more than 1,800 calories a day, although this will vary depending on your height, weight and activity level. The diet's rules also determine that around 25-35% of your daily calories should come from fats, but very specific ones; on TLC, the key recommendation is that you replace foods that are high in saturated fat, such as meat and full fat dairy, with monounsaturated oils such as olive or rapeseed oil.
On the TLC diet, the percentage of calories that you eat in a day should be broken down like this:
Saturated fat: less than 7% of total calories
Polyunsaturated fat: up to 10% of total calories
Monounsaturated fat: up to 20% of total calories
Carbohydrate: 50-70% of total calories
Soluble fibre: 5-10 grams per day
Protein: 15% total calories
Cholesterol: less than 200mg
For most people, looking at these percentages and figures can be a bit baffling. It's certainly a lot to get your head around, but focus on eating the following foods (at the diet's recommended portion sizes) and you'll be on track for a healthy heart.
Foods to eat
Fruit - 2-4 servings a day
Vegetables - 3-5 servings a day
Low fat dairy - 2-3 servings a day
Bread, cereals, pasta, grains - at least 6 servings a day
Sweets - small amounts within calorie limit and made with unsaturated fat
Foods to avoid
Red meat, butter, cheese, full fat dairy
Processed food
Alcohol - maximum one drink per day
Sodium - less than 2,300mg a day/1 tsp to reduce high blood pressure
In order for the diet to work properly, you also need to do 30 minutes moderate intensity exercise, such as brisk walking, every day.
Although the TLC diet isn't designed for slimming, its focus on high fibre and low fat foods will likely result in some weight loss as well as improved cholesterol levels. Looking at the benefits, really the diet's only downside is the number-crunching. Get to grips with reading food labels, and it's a total cinch!