20 Healthy Ways To Suppress Your Appetite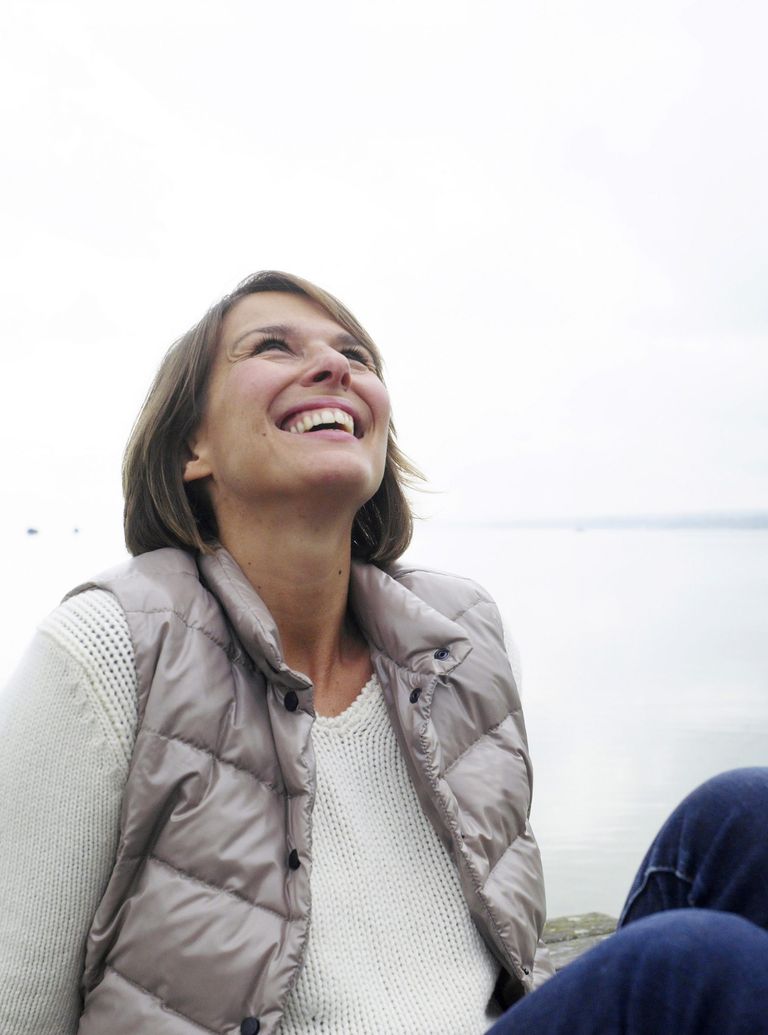 (Image credit: Rex Features)
Cut your calorie intake with these clever, all-natural appetite suppressants that will help you lose weight fast
One of the worst things about dieting is the constant hunger pangs and cravings. It's as if as soon as your body knows that something is off-limits, temptation kicks in and - before you know it - you're back to square one again.
But when those unhealthy (but filling) carbs are off limits, what can you do to stay full and keep on track with your weight loss goals? That's where these healthy appetite suppressants come in. Incorporating some satisfying, healthy snacks along with learning to utilise a few simple hunger crushing tricks can make reaching your target weight much more manageable - even at 4pm when that home baked cheesecake is calling your name.
From the healthy breakfast option that will keep you full until lunch to the spice to sprinkle on meals to eat 10 calories less at dinnertime, we've found the best foods to help you reach your weight loss goal. We've even found a tasty fruit that, when eaten with your meals, can help you lose 3.6lbs over three months according to a recent study!
But healthy appetite suppressants don't just have to be foods – there's a host of clever tips that can trick your mind (and stomach) into thinking it's full. From the importance of exercise to how often you should really eat per day, find out how to stay on track with your weight loss goals. We've even got a supplement that can help you burn fat more easily – keeping trim has never been simpler.
There's no need to feel deprived and hungry when watching your weight. With the help of these healthy appetite suppressants, you can watch your waistline without feeling unsatisfied.
Stop your tummy rumbling while still losing weight with our 20 healthy ways to suppress your appetite...
Find more health and diet tips.
Stock up on Supermilk
Not a fan of antioxidant-filled dark chocolate? Hotel Chocolat to the rescue! They've managed to create a creamy milk-based bar with all the goodness of the dark stuff. Supermilk (£3.75) is 65% pure cocoa and low in sugar (20%) but doesn't taste bitter because the team behind it have substituted the sweet stuff for creamy milk which sends a higher satiety signal to the brain than your usual bar. And since most high street chocolates have around 25% cocoa and 50% sugar, nutritionists are suggesting we reach for a square or two when that sweet tooth calls.
Go to work on an egg...
Lean protein like eggs keep us feeling fuller for longer. Combine that boiled egg with a couple of wholemeal soldiers and you'll stay satisfied until lunch.
Don't shun good fats
Nuts like almonds - along with olive oil, good quality peanut butter and avocado - are packed with unsaturated, good fat which helps to regulate appetite by sending full signals to the brain. Go easy on them though, an oat cake with a little peanut butter or a handful of nuts at 11am is just enough to keep that diet on track.
Exercise!
We all know that exercise boosts our metabolism so we carry on burning calories long after that gym session, but new studies suggest it also helps control how much we eat. The body apparently releases a hormone during aerobic exercise which stops our brain craving food for up to two hours afterwards.
Snack on grapefruit
Science suggests that half a grapefruit is all you need to shift those stubborn pounds. An American study found that those who ate half a grapefruit with every meal lost, on average, 3.6lbs over three months because it lowers your insulin levels after eating. Definitely worth a try!
Add a little spice
We don't go in for faddy A-list diets like only eating maple syrup, but adding a little spice to your dinner is scientifically proven to help with over-eating. Sprinkle on some cayenne pepper to eat 10 less calories at lunchtime, then cook something spicy for tea to keep you feeling full all evening.
Eat something sour
Craving a naughty sweet treat? Then eat something sour. The bitterness will shock the brain. Sour foods are also far more satisfying than the sweet stuff because they stimulate the digestive system.
Stock up on vitamin D
If you only take one supplement, make it cod liver oil. The high levels of vitamin D these tablets contain can help increase your testosterone levels so you'll burn fat more easily.
Eat little and often
And give your body what it wants. By eating five or six small meals a day rather than the traditional three, your blood sugar levels will stay normal, stopping you from snacking. Try to eat a balanced diet too. Some nutritionists claim that hunger pangs after dinner are actually your body craving the goodness it needs.
Avoid sugar
Sugar is not only bad for your waistline, it also speeds up the ageing process according to new findings and plays havoc with your hunger. Try to cut out white refined sugar altogether by avoiding fizzy drinks, white carbs, cheap honey, snacks and low-fat foods. Stick to a diet of wholegrains, fresh produce and lean protein instead.
Keep your hands busy
Boredom causes comfort eating so keep your hands busy at all times. If you feel hungry between meals, text a friend or write a to-do list - anything that distracts the brain from thinking about food will suppress your appetite.
Have a coffee
A good quality cup of coffee will give you an antioxidant hit - and stop you from craving something sugary. Leave off the fattening extras like cream or chocolate though.
Sip on a ginger tea
Ginger has long been considered a tasty way to curb hunger because it's a stimulant. Sipping on a soothing fresh ginger tea when hungry should do the trick.
Light a candle
Smell and taste are intrinsically linked. So, next time you want to raid the fridge, trick the brain in to thinking you've already eaten by lighting a candle with a peppermint, green apple or vanilla scent. You'll waste far less calories.
Tuck in to a jacket potato
Low-carb diets mean jacket potatoes have long been considered a bad choice. Not so. The skin is actually packed with tummy-filling fibre (and the inside a special kind of starch which takes longer to digest) to keep you satisfied until dinner time. Keep the filling plain - baked beans or mayo-free tuna - and add a good handful of green salad.
Make some chicken broth
Swap heavy lunches for something just as hearty without the calories. A homemade broth is a warming, balanced lunch idea - bulk it out with filling noodles, fibrous green veg and a handful of lean protein like chicken.
Drink more water
Up your fluid intake by sipping on an extra glass of water before each meal. You'll end up eating much less throughout the day.
Chew gum
Something as simple as chewing a stick of sugar-free gum can help you eat less, and burn more calories. In a recent study, scientists found that people who chewed sugar-free gum for one hour in the morning, ate less throughout the day while burning 10 calories an hour as they chewed. Not bad.
Eat salad before your main
Filling up on salad or vegetables before eating a main meal is a great way to control how much you're eating. Try tucking in to a small bowl of green salad (minus the creamy salad dressing) before dinner.
Stock up on sushi
Sushi is such a filling lunch idea, especially when you opt for the healthier, brown sushi rice. But it's the wasabi paste which keeps you feeling full all afternoon - it's a natural anti-inflammatory which also works to control cravings.
Snack on oats
Oats aren't just a satisying, slow release carbohydrate. They also suppress hunger hormones to stop you chomping too much. Try nibbling on an oatcake with a cup of tea.