Stylish sustainable fashion brands you'll love to wear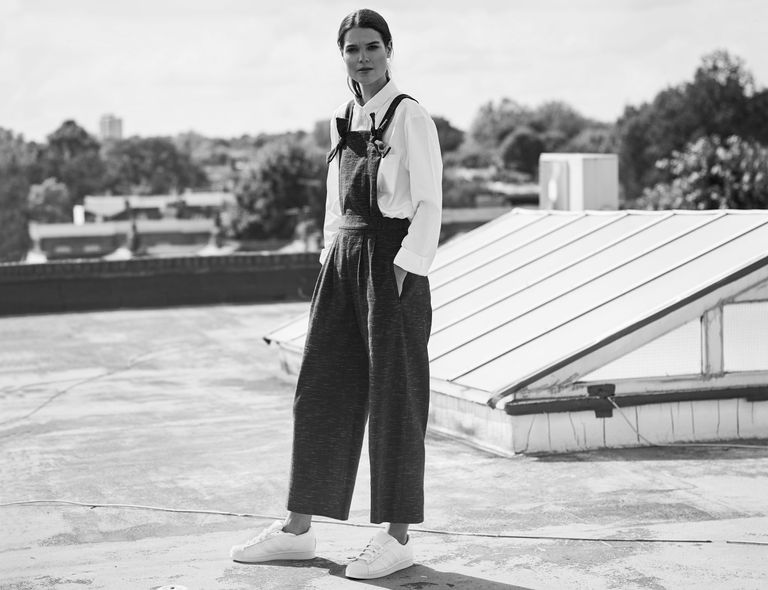 From brands sourcing sustainable materials to those giving back, check out these guilt-free buys.
These days, there are a wealth of sustainable fashion brands to choose from that will make a stylish impact on your wardrobe - and the world.
After all, we all want to do our bit for the environment - but thatdoesn't just mean recycling your Diet Coke cans. That's why we have rounded up our pick of the best sustainable fashion brands.
From the chic tote bag made from recycled plastic bottles to the jewellery brand working with women in vulnerable communities, these buys will make you feel good in more ways than one.
Our favourite sustainable fashion brands
Stella McCartney
A lifelong vegetarian, Stella McCartney has always been known for her sustainable fashion choices, choosing to omit leather from all her designs and pioneering planet-friendly alternative materials. Instead of settling for a range of acetate glasses, which are often made from petroleum, Stella McCartney's latest eyewear range is cleverly crafted from bio-acetate. It's not a term that rolls easily off the tongue, but put simply, bio-acetate is made from fibres of wood pulp that will eventually biodegrade.
Buy Black Cat Eye Sunglasses, £250, HERE
Matt & Nat
Standing for (Mat)erial and (Nat)ure, this is an accessories brand with a strong conscience. Not only have Matt & Nat never used leather or any other animal-based materials in their designs, but they explore different ways to remain sustainable and eco-friendly every season.
MORE:Stella McCartney reveals how often she thinks we should wash our bras - do you agree?
As well as using cork and rubber during the design process, since 2007, all of their linings have been made from 100% recycled plastic bottles.
Lindex
Having recently launched the concept 'Your smart wardrobe', encouraging their customers to shop more mindfully in order to build a more sustainable and well-utilised wardrobe, Swedish retailer Lindex are hoping to minimise clothing waste.
By 2023, all Lindex operations should be climate neutral, meaning all their emissions will be balanced out by methods of removing warming gasses from the atmosphere.
Buy Black Dress with Floral Pattern, £39.99, HERE
People Tree
Working with a series of producers across the world, People Tree are real advocates for Fairtrade fashion. Their success stories include empowering a war-torn village in Bangladesh to run their own school by providing employment for embroiderers, and working with mostly female artisans in Nepal, who work from home so they can look after their children. Their list of manufacturers makes for heart-warming reading.
Buy Felicity Stripe Top, £39, HERE
Mondaine
It's tricky to switch up an iconic piece while still keeping its most recognisable features, but Mondaine have done just that, giving their classic design an on-trend makeover with candy-coloured stripes. Even better, each strap is made from recycled PET bottles, turning them into fibres that mimic polyester. A nod to Mondaine's commitment to becoming a more conscious brand.
Buy Mondaine SBB Classic Fabric Strap Watch, £169, HERE
So Just Shop
Set up in 2015, online retailer sojustshop.com aims to raise 250,000 women and their families around the globe out of poverty. Selling fashion accessories, homeware and gifting, they work directly with women-led artisans in 35 of the most vulnerable communities in the world. Browse the site to find one-of-a-kind pieces as well as to read the stories behind them.
Buy Mary Layered Tassel Earrings, £39, HERE
Don't delay in picking up one of these gorgeous sustainable fashion pieces.
Your purse and the planet will thank you for it...