Skincare Lessons From Our Nordic Neighbours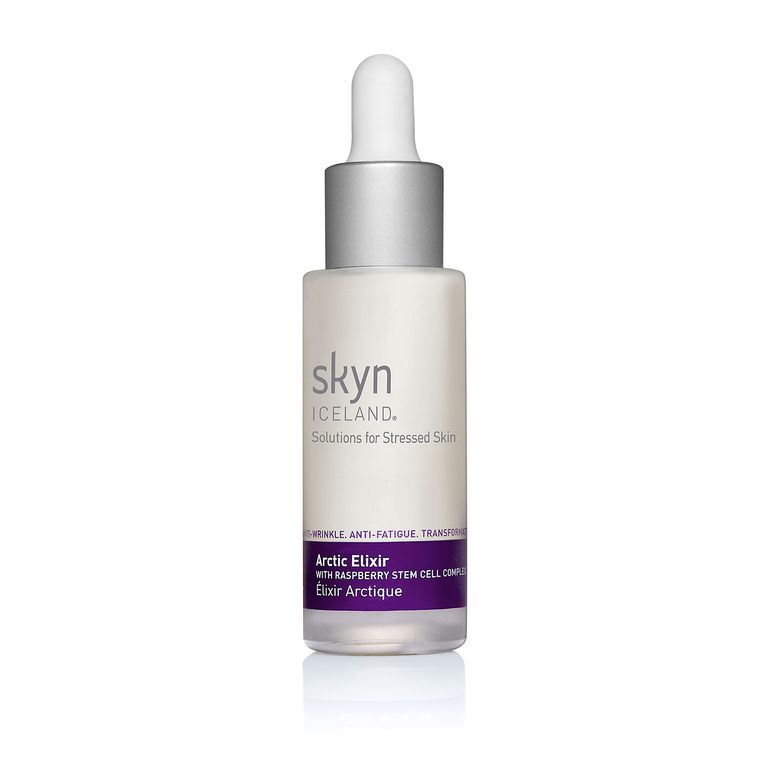 Our latest skincare obsession? Natural and organic skincare from Scandinavia...
Gripping TV dramas, impeccable style, minimalist design - is there anything from Scandinavia that we're not currently obsessed with? Well it's time to add something else to the list - porcelain, blemish-free complexions.
Scandinavian women are famous for their flawless skin, which isn't just down to a healthy lifestyle. Using largely organic and natural ingredients, Scandinavian skincare products are giving these already beautiful women glowing, radiant complexions - and we want them too!
But there's no need to pine after their gorgeous and flawless skin from afar. Luckily, our beauty market is catching up with all things Scandi as more and more of these covetable buys are becoming available in the UK. Antioxidant rich and packed full of vitamins, these Scandinavian skincare products are the healthy eating plan for your complexion.
Get in on the action and browse seven of our favourite Scandinavian skincare (and haircare) buys to wash up on British shores this year.
We're currently obsessed with Skyn Iceland - an organic Scandinavian skincare brand that uses has natural, kind-to-skin ingredients designed to solve all your skin woes. This skin-boosting brand has been around for years but only recently became available for us to buy at Marks and Spencer.
We especially love their specially formulated serum that reverses the damaging signs of stress - for just £40. The unique plant peptides in the Skyn Iceland Arctic Elixir, one of which is known as 'plant collagen', can repair damaged cells, reducing wrinkles by up to 50% and wiping out the signs of a stressful lifestyle. The other plant peptide is a raspberry extract, full of antioxidants and anti-inflammatory goodness that will soothe stressed-out skin, eradicating puffiness and bloated or red skin. Snap it up now and see results within 21 days!
Keep reading to discover more Scandinavian skincare buys that will transform your beauty routine...
Tromborg High Performance Serum Kit, Was £240 Now £168
An investment your skin will thank you for. Tromborg's serum kit contains three different serums, so you can be certain that your skin is getting everything it needs to look glowing. The anti-ageing wrinkle serum, anti-ageing glow serum and anti-pollution serum make your skin look fabulous - it's the only kit you'll ever need.
Verso Dark Spot Fix, £125
Correcting hyperpigmentation and dark spots is something the Swedes do well. The Verso Dark Spot Fix formula uses a signature Retinol 8 complex, which is a whopping eight times more effective than the usual Retinol dosage. This means skin is brightened, plumped and toned, whille the texture of your complexion is totally resurfaced without irritation.
Sachajuan Leave In Conditioner, £22
Not content with just overhauling our skincare routines, Scandinavians are also looking to fix our hair concerms too. If you have particularly thin or damaged hair, the Sachajuan Leave In Conditioner will transform your tresses. A light and oil-free treatment, styling is made easy as hair is strengthened and repaired with marine algae & mineral extracts, for instantly improved body and shine.
Optimals Even Out Day Cream SPF 20, £15
A best-seller in Sweden, the Optimals Even Out Day Cream SPF 20 is an essential for sun damaged skin. Reducing dark spots and hyper-pigmentation without stripping the skin, this vitamin-rich cream also helps to prevent further sun damage. Skin is soft and supple - even a sensitive complexion is soothed by this lightweight and gentle cream.
Ole Henriksen Truth Serum Collagen Booster, £47
Touted as a daily vitamin for your face, the Ole Henriksen Truth Serum Collagen Booster is a highly potent and oil-free serum, packed full of antioxidants. This slick formula is absorbed quickly to leave skin nourished, deeply moisturised and, thanks to the all-natural plant and vitamin extracts, protected against everyday environmental damage.
Estelle & Thild Night Cream Rose Otto, £49
Named after founder Pernilla Rönnberg's children, Estelle and Thild has been created with purity and quality in mind. Using exclusive extracts and oils from all-natural sources, this range of skincare products are completely free of nasties. Hailed as a Swedish skincare secret, the Estelle & Thild Night Cream Rose Otto strengthens the skin while you sleep, so you can wake to a glowing complexion every morning.