Win a year's supply of IMEDEEN Time Perfection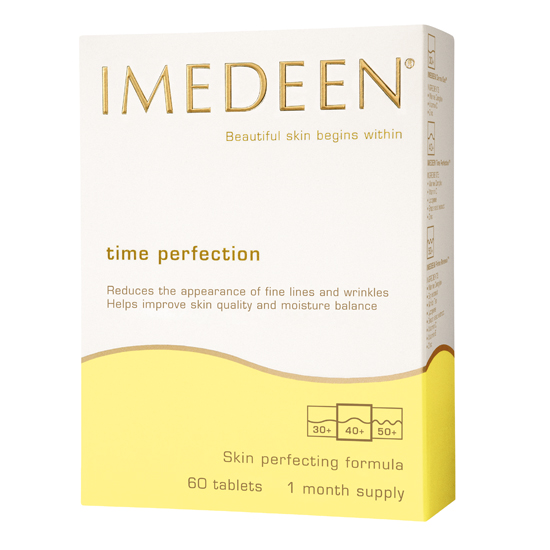 Closing date: Midnight, Mon 4th March, 2013
Allow your skin to be red carpet ready, by taking IMEDEEN Time Perfection. The natural beauty supplement has a combination of anti-oxidants that help to protect cells from oxidative damage and maintain normal collagen formation. Taking two tablets daily for 12 weeks helps to produce visibly improved skin radiance and helps to reduce fine lines and wrinkles on the face and generally improves the skin condition all over the body.

Two tablets taken daily over a 12 week period have been shown to:
• Instantly begin to neutralise the skin-degrading process and shield the vital structural elements of the skin against future degradation
• Significantly improve the skin's moisture balance
• Visibly reduce the appearance of fine lines and wrinkles
• Diminish visibility of dilated capillaries and age spots
• Leave skin with a brighter, more youthful and even complexion

Visit IMEDEEN's facebook and twitter pages for more information.

Questions