Win Yeo Valley goodies and a milk frother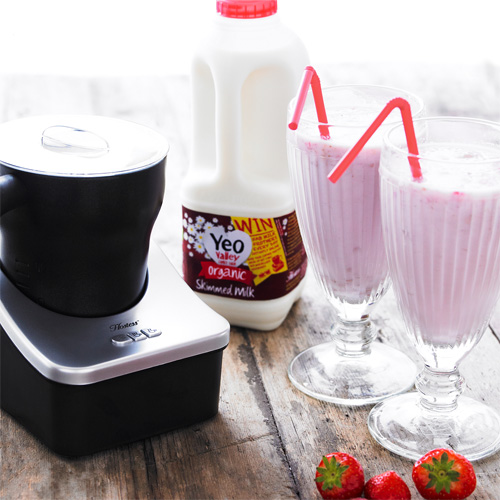 Closing date: Midnight, Mon 4th March, 2013
We have 5 milk frothers to give away. Perfect for frothing up a cappuccino, whisking a hot chocolate or mixing a milkshake, these Hostess milk frothers come with both a stirrer and a frother function for hot and cold drinks. Plus, winners will also receive goody bags filled with delicious Yeo Valley products from rice pudding to fridge staples such as yogurts, butter and cream.

In case you're not a lucky winner, Yeo Valley has launched a brand new on pack offer available with all 1 and 2 litre bottles of Organic Milk, offering you the chance to win a Hostess electric milk frother worth more than £45 with every purchase.

Produced in the Yeo Valley farm in the heart of the Mendip Hills, Yeo Valley Organic Milk comes from its own herd of pedigree British Friesian cows and farms from the Somerset based cooperative, OMSCo, with whom Yeo Valley ethically trade. Yeo Valley is run by the Mead family who put real love and attention into making delicious dairy products and who go the extra country mile when it comes to keeping their land and livestock healthy - resulting in great tasting Yeo Valley products.

To keep up to date with Yeo Valley, sign up to their newsletter here.

Questions