Win a Le Creuset cookware set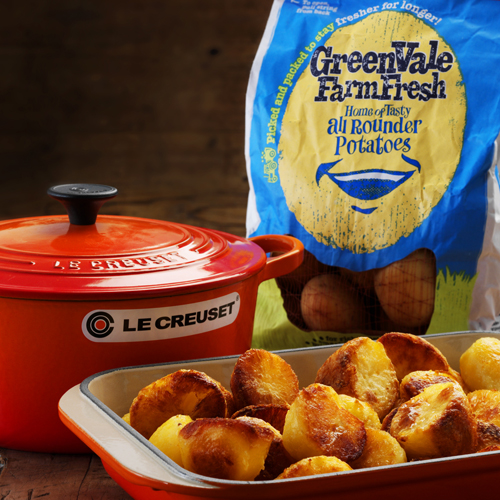 Closing date: Midnight, Mon 4th March, 2013
Two lucky winners will be making potatoes the dish of the day with this fantastic prize from GreenVale Farm Fresh.

GreenVale Farm Fresh potatoes are great tasting all-rounder potatoes that make fantastically crispy roasties and smashing mash. So however your family like their potatoes, GreenVale Farm Fresh will keep everyone happy. Not to mention the effortlessly stylish Le Creuset cookware set to cook them in.

GreenVale Farm Fresh potatoes are sold in 2kg mini versions of the traditional paper potato sacks which keep them fresher for longer, whilst also being environmentally friendly as the packs are 100% recyclable. Pick up a pack in Tesco stores nationwide or Booths in the North East. For tasty recipes and fun facts visit Greenvalefarmfresh.co.uk.

Questions