Win a year's LA Fitness membership for you and a friend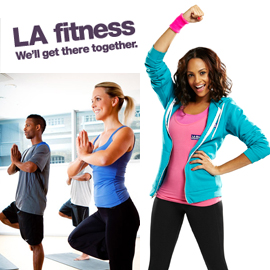 Closing date: Midnight, Thu 14th February, 2013
Take part in the LA fitness New Year Health Resolution campaign to get off to a good start in 2013! To help motivate you in 2013, LA fitness is offering one lucky reader plus a friend a yearís free membership at an LA fitness club of your choice. Plus every Feel Good You reader can download a seven-day pass visit lafitness.co.uk/feelgoodyou & download your pass

Our creative director Alesha Dixon says, ďIím taking part in the LA fitness New Year Resolution this year. Fitness
helps keep me focused and thatís why my resolution is a pledge to myself to feel as good as I can inside and out!Ē

Check out membership deals for January and February at lafitness.co.uk, plus new Select off peak membership for those who can visit at quieter times.

Questions