Where will your sixties take you? These over 60s travel ideas prove you're never too old for an adventure...
1. The gap year you never took
Gap years aren't just for twenty-somethings - in fact, now's a great time to take a 'year out' (or at least a few months) to travel. These days you you can go round-the-world in style rather than on a shoestring, and travel outside of peak times to get the best deals.

How about a month of yoga and temple-hopping in Asia, two months cruising the Americas, or six months to explore Australia? If you watched enviously as your children skipped off on their own gap year, it's time to plan your own...

2. The hobby holiday
What really makes you tick? Whether it's singing, sewing or stand-up comedy, there's a holiday out there that'll indulge your passion - and introduce you to other like-minded people to give your social circle a boost.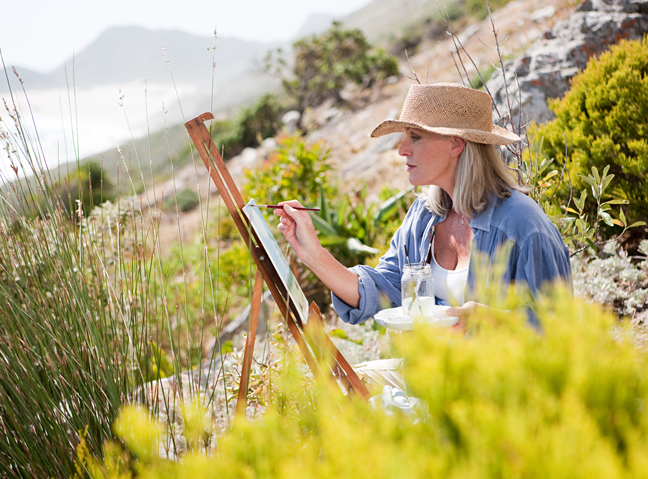 Take your hobby on holiday (Alamy)

That's what inspired our new range of Woman & Home over 60s travel offers: you can go garden-hopping with Charlie Dimmock, shop for antiques alongside Bargain Hunt's Tim Wonnacott, or see the wild wonders of the Scilly Isles with Will Wagstaff. And of course, wherever you go you'll be in great company - with other w&h readers!
More like this: 8 holidays every woman should take in her 50s
3. The hard-earned luxury break
After decades of putting your finances and family first, spending big bucks on a luxury getaway feels deliciously decadent (and a little terrifying) - but trust us, you've earned every moment.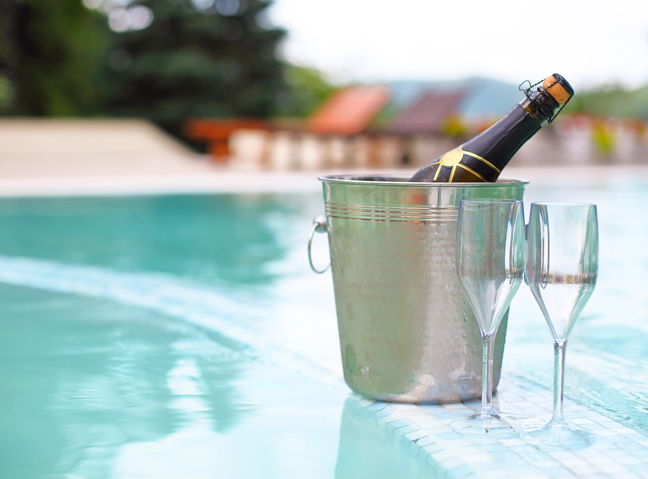 Savour every drop! The Champagne, that is - not the swimming pool... (Alamy)
Deciding where to go is all part of the fun. Will you sip cocktails on a sugar-white beach? Venture to Venice on the Orient Express? The choice is all yours, but be warned: once you've splashed out on a five-star holiday, there's no looking back. The Travelodge will never just 'do' - you'll be all about the Ritz now, darling.
4. The learning trip
The days of fly-and-flop holidays are over: for over 60s travel, it's all about getting the most out of your break. Take the opportunity to learn a new skill that you've always fancied trying, under the guidance of genuine experts.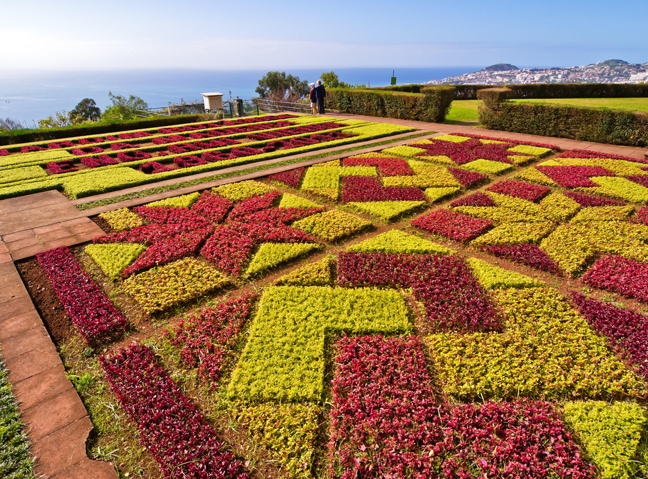 Visit Madeira's incredible gardens on our exclusive holiday (Alamy)

We've put together a few trips that might tickle your fancy... Wine tasting in Champagne with Oz Clarke, perhaps? Learning to cook in Tuscany with Woman & Home's food editor Jane Curran? Or picking up some gardening tips from Joe Swift in Madeira? You decide!
More like this: 10 delicious food tours and cooking holidays
5. The multi-generation holiday
Multi-generation family holidays let you spend more time with the people you care about - getting to know your grandchildren and enjoying some down-time with your kids.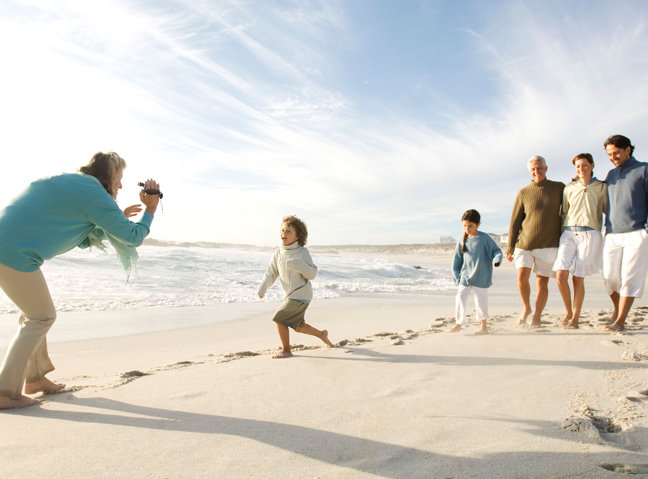 You don't have to travel far for a multi-generation holiday - Cornwall is perfect (Alamy)

If this is your first multi-generation break, it might be a good idea to set some boundaries. Remind your offspring that you're not just a free cooking/washing up/babysitting service, and remember that they're not there to entertain/feed/chauffeur you either. Unfortunately.
More like this: The more the merrier? How to plan a three-generation holiday
6. The break from your comfort zone
It's time to throw caution to the wind and explore somewhere totally new - somewhere far-flung, exotic, and completely out of your comfort zone. To get the most out of your trip, book with a tour operator that really knows its onions - a company with the best guides, exclusive access to the must-see highlights, and the inside scoop on the loveliest hotels.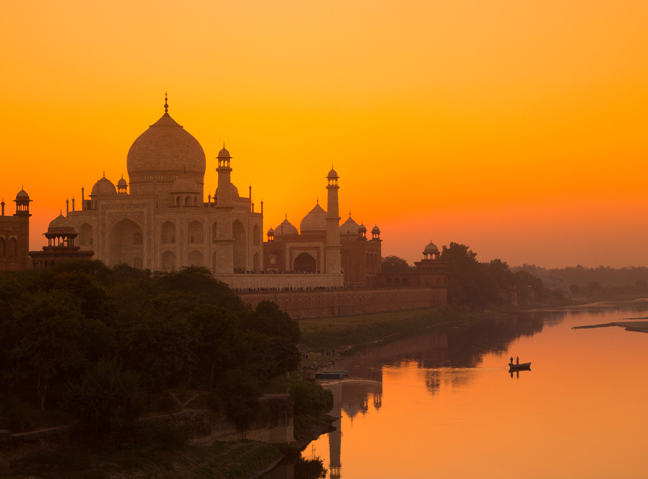 Always dreamed of visiting the Taj Mahal? Now's the time (Alamy)
That's why we've partnered with fantastic tour operators to create some unforgettable holidays: try the ultimate tour of Vietnam, stay in India's real Marigold Hotel, and seek out Japan's famous cherry blossom on these incredible adventures.
More like this: Why 2018 is the best (and cheapest) year to visit Japan
7. The European river cruise
Over the years you've probably clocked up quite a few weekends on the continent - but a leisurely river cruise in Europe is worlds away from a whistle-stop tour. For starters, arriving in those iconic cities by boat is a thrill: you wake up right in the centre, with all the best bits on your doorstep.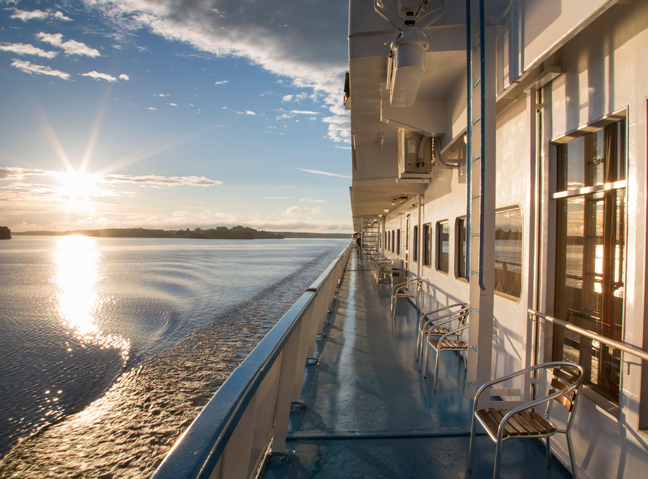 Not a bad way to see the world... (Alamy)

Whether your destination is Paris or Porto, Basel or Barcelona, there are river cruise ships to suit every style and budget - and options to explore independently or in a group. You'll soon see that Europe's cities deserve far longer than just a weekend.
More like this: 9 of the most relaxing river cruises
8. The walking holiday
Forget the walking holidays you endured as a child - you can afford to splash out on a few luxuries these days! An en suite bathtub is essential for soaking away the strains of the day, and make sure there's a good restaurant within staggering distance too.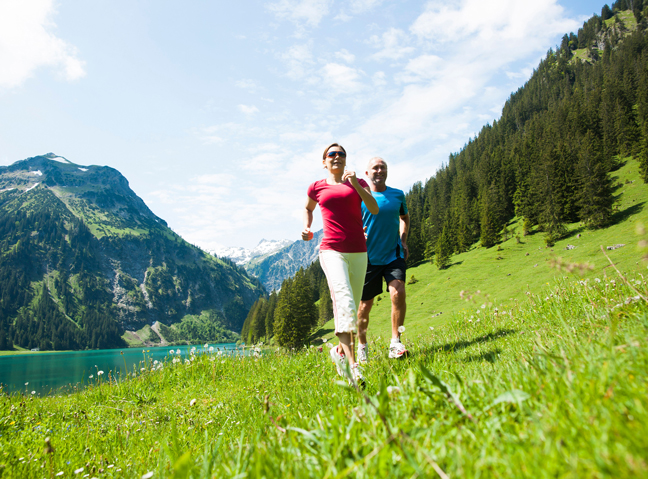 Walking in Austria (Alamy)

Whether you set your sights on the lovely Lake District or Portugal's Douro Valley, the simple pleasures of a great walk are universal: fabulous views, a huge sense of achievement, and the golden ticket to eat whatever you want at dinner. You've earned it!