Dreaming of putting your career on hold to travel around the world? Jane McIntyre did just that: after her two daughters left home she set off on a two-month adventure - and returned with more energy, better perspective, and fresh career opportunities. Here, she tells her story.
We'd been dreaming about a big trip for ages, but last autumn my partner Nigel and I finally took the plunge. In just two months, we travelled all the way around the world - and it invigorated my life and career in ways I never anticipated.

We started completely from scratch. We literally sat down with an atlas, a white board, and an old children's globe to find out which regions of the world we could reach!
More like this: 9 cultural holidays that will change how you see the world

Finally, we decided to fly west to the USA, so we could travel on the Rocky Mountaineer train to Canada, then down to San Francisco - and on to New Zealand, Tonga, Hong Kong, Japan, China, all the way through Vietnam, and finishing off in Cambodia at Angkor Wat. We also had a few days right at the end in a lovely spa - just so we could process everything that we'd seen and done.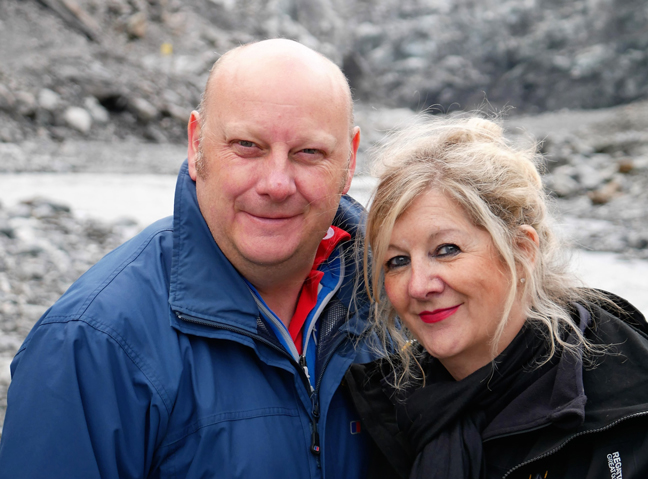 Nigel and Jane (thetimeofourlives.net)

I waited until my fifties to do this trip, but my travels were all the richer for that. The best experiences are those human connections you make, and the conversations you have. I met so many incredible women from all walks of life, and I just found it fascinating to hear about their lives.

I was working as a freelance voiceover artist when I met Nigel in 2015, and both of my daughters had left home. I had clocked up a few air miles - but luckily, his wanderlust, like mine, was still to be sated. Before we got together, I'd spent a lot of time and money setting up my freelance business, and the work was coming in steadily - so it was a big decision to put my career on hold for two whole months.
But the trip didn't hinder my work - in fact, it took it in a new and exciting direction. We decided to document our adventures on a travel blog, thetimeofourlives.net, and it has grown and grown. We kept writing when we returned home, and now we have hotels and accommodation websites wanting to work with us on projects. This year we've mostly done European city breaks, and lots of those have been hosted by brands who want to be showcased on our blog.
More like this: Join our 14-day Great Tour of China holiday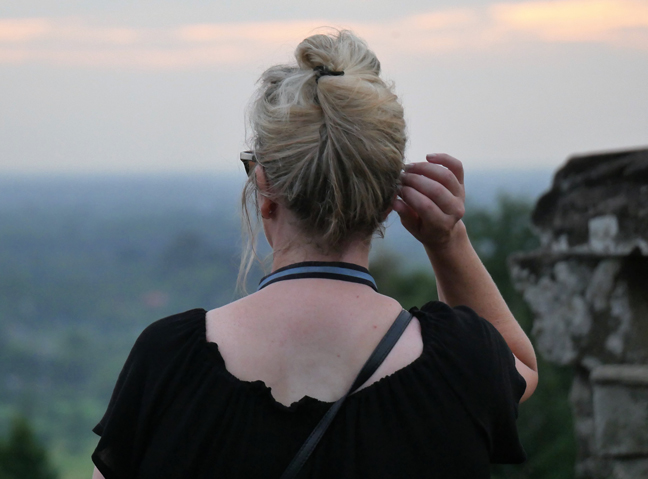 "It did me a world of good to get out of my comfort zone" (thetimeofourlives.net)
The success of the blog has re-energised my career: I used to be the producer of a busy BBC breakfast show, so was used to writing short, factual news cues and stories - but this new project has given me the chance to be more creative. Writing about the new sights, sounds, smells, food... has put that spark back into my writing. And luckily, the voiceover work has built up steadily around our blogging since we've been back, too - so I'm still juggling!

Even if you're travelling to tick off those bucket list experiences, it's actually the people and places that stay with you much longer. Of course, there are some awe-inspiring sights, but we met some people that I will never forget.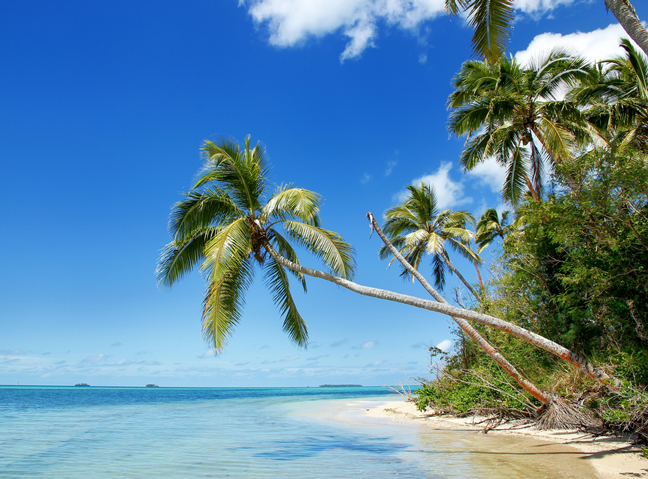 Jane and Nigel explored beyond the beach in Tonga (Shutterstock)
In Tonga, a man stopped his bike to chat to us. He turned out to be a radio reporter, and it was fascinating to meet someone on the other side of the world whose career is so similar to mine. He said, "You've got to see the real Tonga" - and he took us to his house, which is a shack really - worlds away from the idyllic beach-front hotel where we were staying.

He was proud that he had a bedroom, that he had a fridge, and was able to hang up his clothes on a rail. He also rented the shack next door, which had eight families squeezed into its eight rooms. There were scrawny chickens and a pig outside, as a source of food and income. It was quite a shock - a real eye-opener.
More like this: Why I left my family at home to take a solo holiday - and you should too
Everywhere we went, I focused on learning about other women's lives - whether they were working as air hostesses, laying bricks, tour guides or sweeping the streets. Because I had life experience, I could appreciate the work that these women do, the sacrifices they're making, the things they juggle.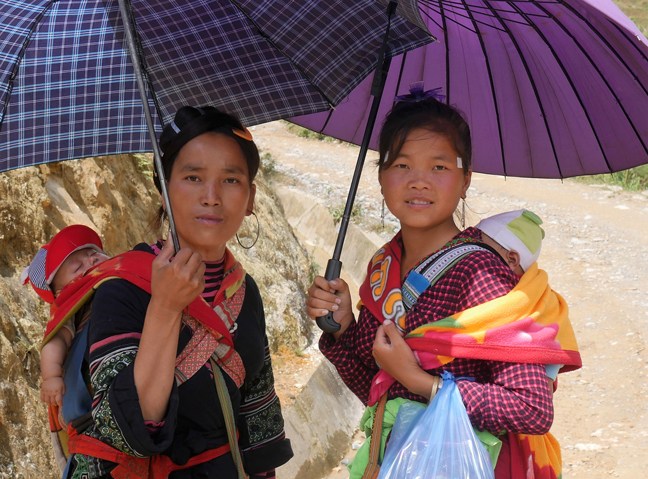 Meeting the local women in Sapa, Vietnam (thetimeofourlives.net)
In Vietnam, we went hiking in Sapa with a local guide called Pham. She was still a young mum, and she had married at 18 to a man she'd never met. As we walked, we exchanged stories about our lives and our children.
She lived very simply, but was one of the happiest women I've ever encountered. Her kindness, and her wisdom, left me re-evaluating what life's really about.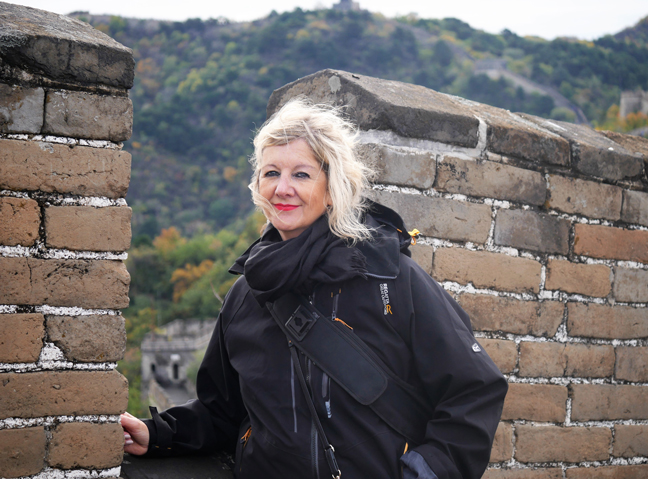 "The trip didn't hinder my work - it took it in a new, exciting direction" (thetimeofourlives.net)
It did me a world of good to get out of my comfort zone. I used to get up at 3.30am to produce the breakfast show, and then I'd come home to be a mum - it was an exhausting schedule, but you just get through it, don't you? The trip gave me a whole new perspective on life.
When I found myself hiking in the humid Sapa foothills in Vietnam, dripping with sweat and totally exhausted, I felt utterly elated. It was a whole new place, a whole new experience - and I was on top of the world. I had well and truly caught the travel bug! We're off to Sri Lanka later this year, and I just can't wait to see what adventures it holds...
Read all about Jane and Nigel's travels on their blog, and follow them on Twitter @2emptynesters
Jane's advice for planning a long-term trip
Take the plunge. This kind of trip is perfect for empty nesters - people in their forties or fifties who can take a break from work, and who want to make the most of their independence. I still come across friends who say "I wish I could do that" - and I always tell them there is a way you can.

Be realistic about your finances. An experience like this is absolutely worth saving for. We were never going to backpack this trip on a budget, and nor could we afford to stay in luxurious hotels - we found our happy medium.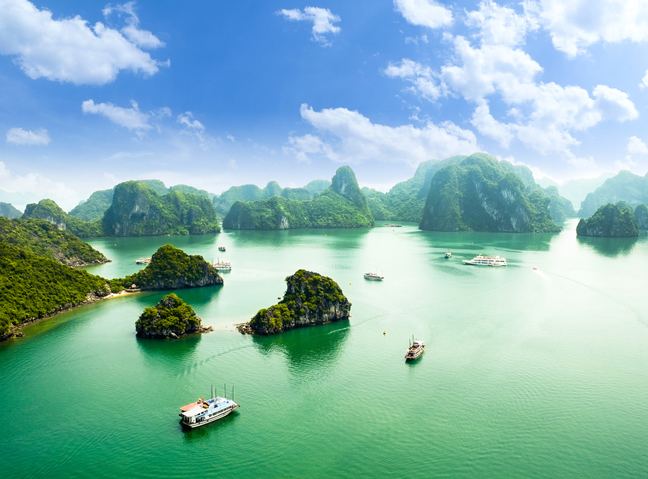 Jane and Nigel stayed on a boat in Halong Bay, Vietnam (Shutterstock)
Plan ahead. Two months doesn't sound like a particularly long time, but there was a lot of preparation to do. It pays to be organised: we booked accommodation through one of the main hotel comparison sites, which meant we could accrue some credits to get some money back.

Be independent. Don't be frightened to plan this trip on your own: take advice from people and companies, but make your own decisions if you want. Trust your instincts.

Don't just stay in hotels. We tried Airbnb, and in Japan we stayed in a traditional ryokan hotel which was very different. We booked a boat in Halong Bay in Vietnam, and stayed with far-flung friends as much as possible to get a glimpse of local life.