1. It's about to get *very* crowded
In 2019, Japan will host the Rugby World Cup, and in 2020 the Olympics are coming to town. While both events will be fantastic, they'll pull in more crowds than Japan has ever seen - and hotels and tourist attractions will be overrun. If you want to beat them to it, you'll need to travel to Japan in 2018.
2. And much more expensive
Another side effect of the 2019 World Cup and 2020 Olympics? Prices will be through the roof - making holidays to Japan even more expensive. You'll be fighting for bargains on flights, hotels and activities - so get in there while good deals can still be found. Speaking of which...
3. You can get a bargain!
On our exclusive Cherry Blossom Tour of Japan (which, incidentally, departs in April 2018) you can save £200 if you book before 31 December 2017.
Stay in a traditional ryokan inn, take the famous Bullet Train, see the magnificent Japanese cherry blossom, and toast your Japan adventure in style.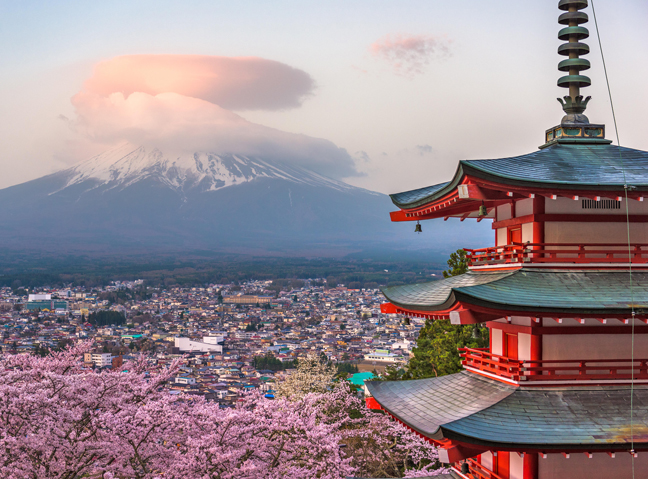 Don't miss the cherry blossom (Alamy)
4. You'll get the pick of the good weather
The best time to visit Japan is in late spring (March-May) and late autumn (September-November) for mild temperatures and low rainfall. You'll be cutting it fine to plan a holiday (and get a good deal) for this autumn, so visit Japan in 2018 for your pick of the seasons.
5. It's your next chance to see the cherry blossom
Cherry blossom season (March to May) is the most spectacular time to visit Japan (and you'll see the best bits on our exclusive w&h holiday), and the pink blooms are celebrated all over the country with festivals and picnics.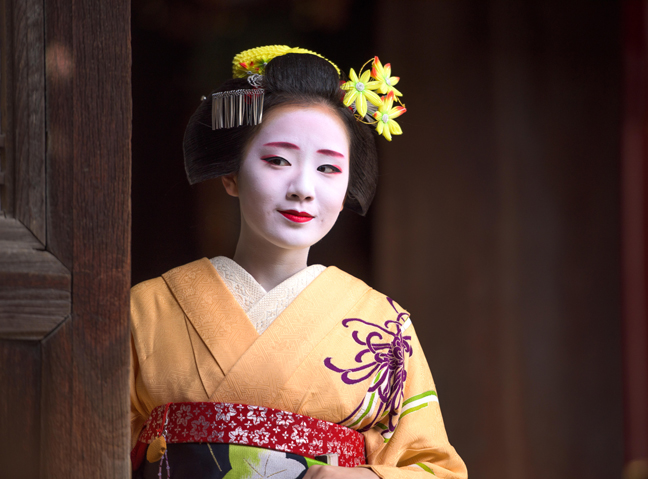 Geisha in traditional dress (Alamy)

You won't just find cherry blossom (sakura) on the trees: it's in snacks, on souvenirs, and even sprinkled on Starbucks. The arrival of the blooms is forecast on television: a petal-by-petal analysis of Japan's most enchanting season.