The 'Queen of Europe's Rivers' is one of the world's top cruise destinations. These River Danube facts will whet your appetite...
1. It has its own theme tune
The famous Blue Danube waltz, composed in 1866 by Johann Strauss II, is so popular and widely played in Austria that it has become the country's second national anthem. When Strauss first conducted The Blue Danube in America - for the World Peace Jubilee in Boston in 1872 - he did so before an orchestra of 2,000 musicians and a choir of 20,000 singers.
2. It makes a great ice rink
Every few decades, the Danube freezes in sections - transforming it into giant ice rink. In January 2017, hundreds of people strapped on their skates in Vienna, while fishing and transport companies were forced to curtail their river shipping schedules.
3. It's longer than you might think
The Danube is 1,795-miles long and flows through 10 countries. In alphabetical order, they are: Austria, Bulgaria, Croatia, Germany, Hungary, Moldova, Romania, Serbia, Slovenia and the Ukraine.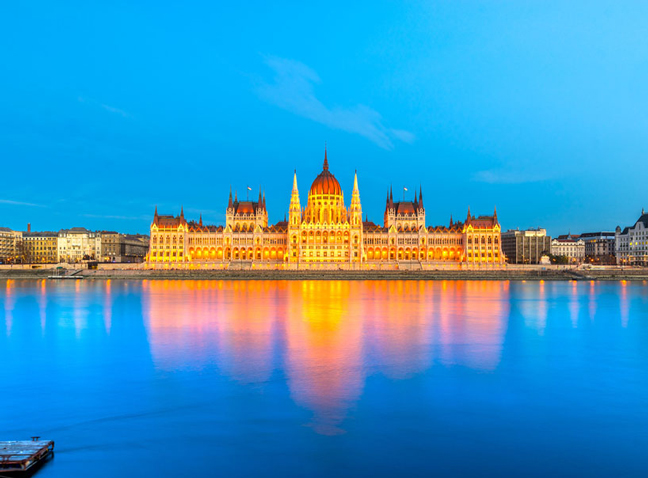 4. Millions of people rely on it
The Danube is the second-longest river in Europe, after the mighty River Volga. Across Europe, approximately 20 million people rely on the Danube for their drinking water.
5. It has some very famous fans
A preferred route of travel by rulers since ancient times, the Danube has long been called the "river of kings". Napoleon called it the "queen of Europe's rivers".
Want to experience the magic of the Danube for yourself? Join our exclusive w&h river cruise with Strictly Come Dancing stars Arlene Phillips and Ola and James Jordan - including a gala dance performance, ballroom workshop, and a Q&A session with Arlene... See the details