Vegan Recipes
says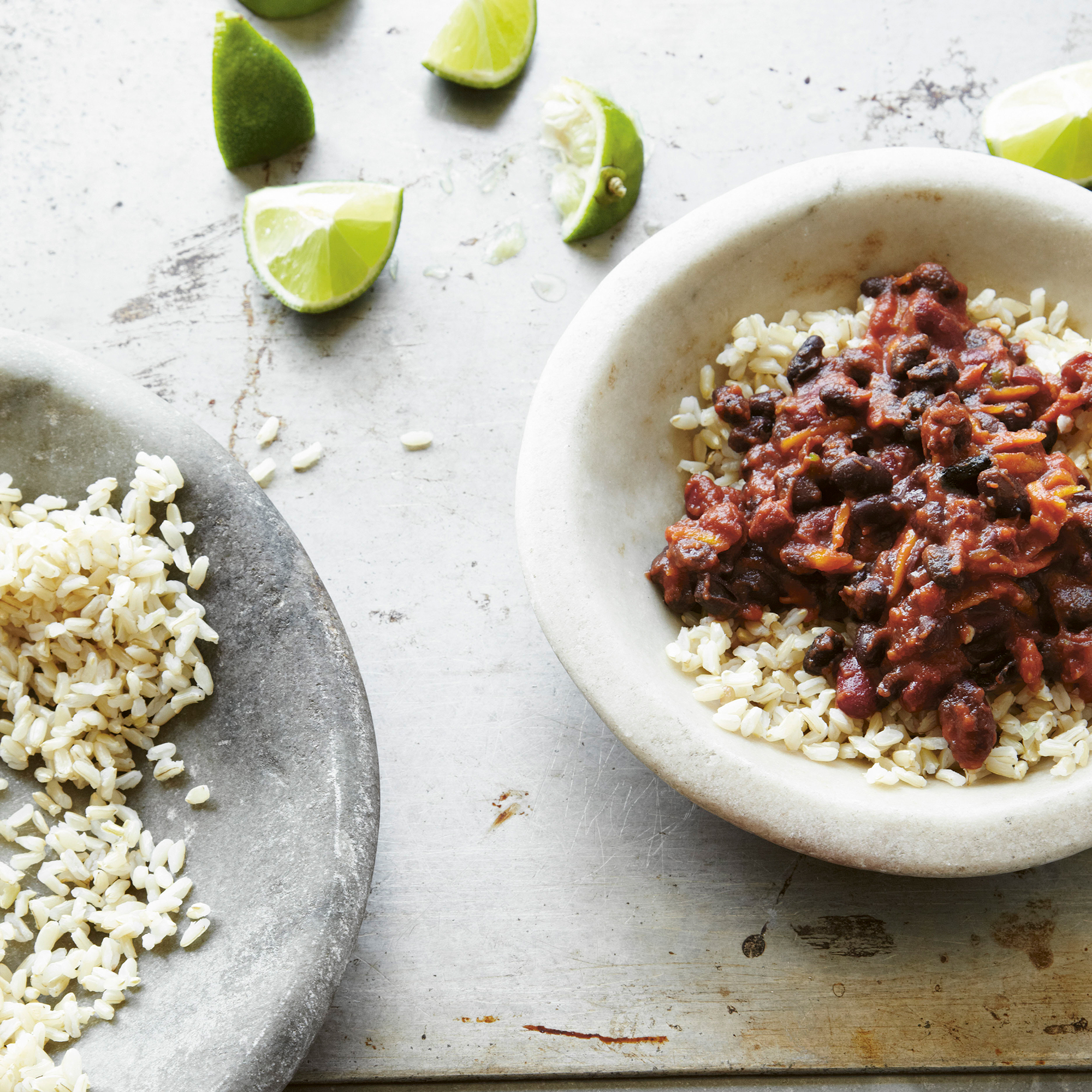 Vegan recipes make the most of a plant-based diet with no animal products whatsoever, packed with flavour and nutrients. More and more people are choosing to adopt a vegan lifestyle and our pick of vegan recipes aims to inspire, with new and interesting recipes alongside vegan versions of recipe favourites, from breakfast and vegan main courses to vegan desserts and even vegan cake recipes.
Cutting out animal products can seem daunting at first but with our recipes, going vegan does not mean going hungry. Fruit and vegetables, pulses and grains are the staple to a vegan diet and you'll be surprised just how versatile these can be, with no compromises. Even if you're not thinking of becoming a committed vegan, there's no reason why you can't have a vegan meal or two to get more of a balanced diet, with more healthy recipes.
The great thing about vegan cooking is that aside from the fresh veg, often you'll probably already have all the ingredients for a full dish already at home in your storecupboard. You needn't take hours out of your day to prepare most of our vegan recipes - they're quick, easy and will keep you feeling full for longer and you'll be safe in the knowledge that you'll be doing your body some good too.
And for afters? Try our vegan dessert recipes, which you might find hard to believe are vegan. You can even make vegan chocolate cake! You could serve them to friends and family at a dinner party and they'd have no idea. You don't even have to cut chocolate out of your diet either if you have a sweet tooth - dairy-free chocolate is sold widely now and when you're cooking, raw cocoa powder can be your secret weapon, alongside clever swaps such as rice milk or almond milk, or even avocado to achieve that creamy texture, which works so well in Deliciously Ella's chocolate avocado mousse.
For more vegan recipe inspiration, download woman&home's free Eating Smart app, which features vegan, gluten free and dairy free recipes, whether you're entertaining friends, baking or cooking midweek.