Tomato Recipes
Tomato recipes are livened up by juicy, flavoursome tomatoes that are not only delicious, but also full of cancer-busting health benefits which make this vibrant fruit a delight to incorporate into your diet.
We have a whole host of tomato recipes for you to try, either as a quick midweek meal or something more elaborate for the weekend or when entertaining friens, for example our Spanish chickpea soup with spinach and tomato, to our easy tomato, mozzarella and anchovy pizza. Great as a light lunch, like our tomato, black olive and caper spaghetti recipe, or as a minor accompaniment to your main meal like our spicy tomato dip that's the perfect accompaniment to meat or fish, we've got so many recipes you can try, any day of the week.
Kick start your dinner party with our Spanish stuffed tomatoes, which look really interesting as they're individual portions. Not only this, but they couldn't be easier to make which is good news if you're hosting a dinner party as you can get on with the other elements of your menu. Or perhaps you'd like to start off with one of our many bruschetta recipes – they're always a hit at a dinner party and are loved by everyone. The tomatoes on the bruschetta are great accompanied by roasted peppers, grilled aubergine or mozzarella, so it's just up to you to discover your favourite flavour combination.
Move on to a main of roasted seabass with a tomato salad, or Lorraine Pascale's tomato and basil tarte tatin. Or if you fancy a pizza, then our tomato mozzarella and anchovy pizza is ideal! Whatever you fancy, tomatoes are so versatile, you can incorporate them in so many ways in your weekly diet!
Whether you're looking for dinner tonight or a dish for entertaining, our tomato recipes will instantly inspire and bring to life this humble fruit in a really exciting new way.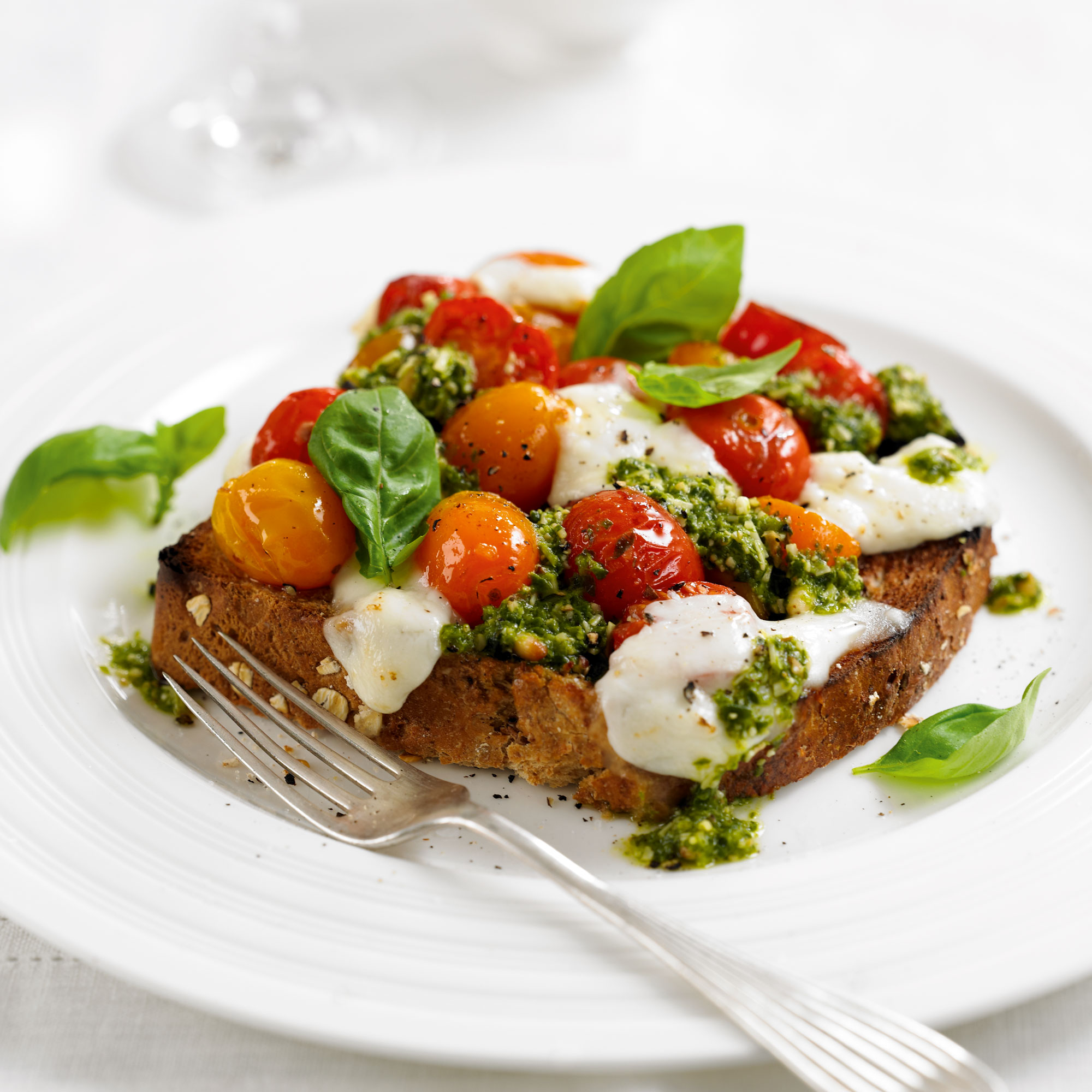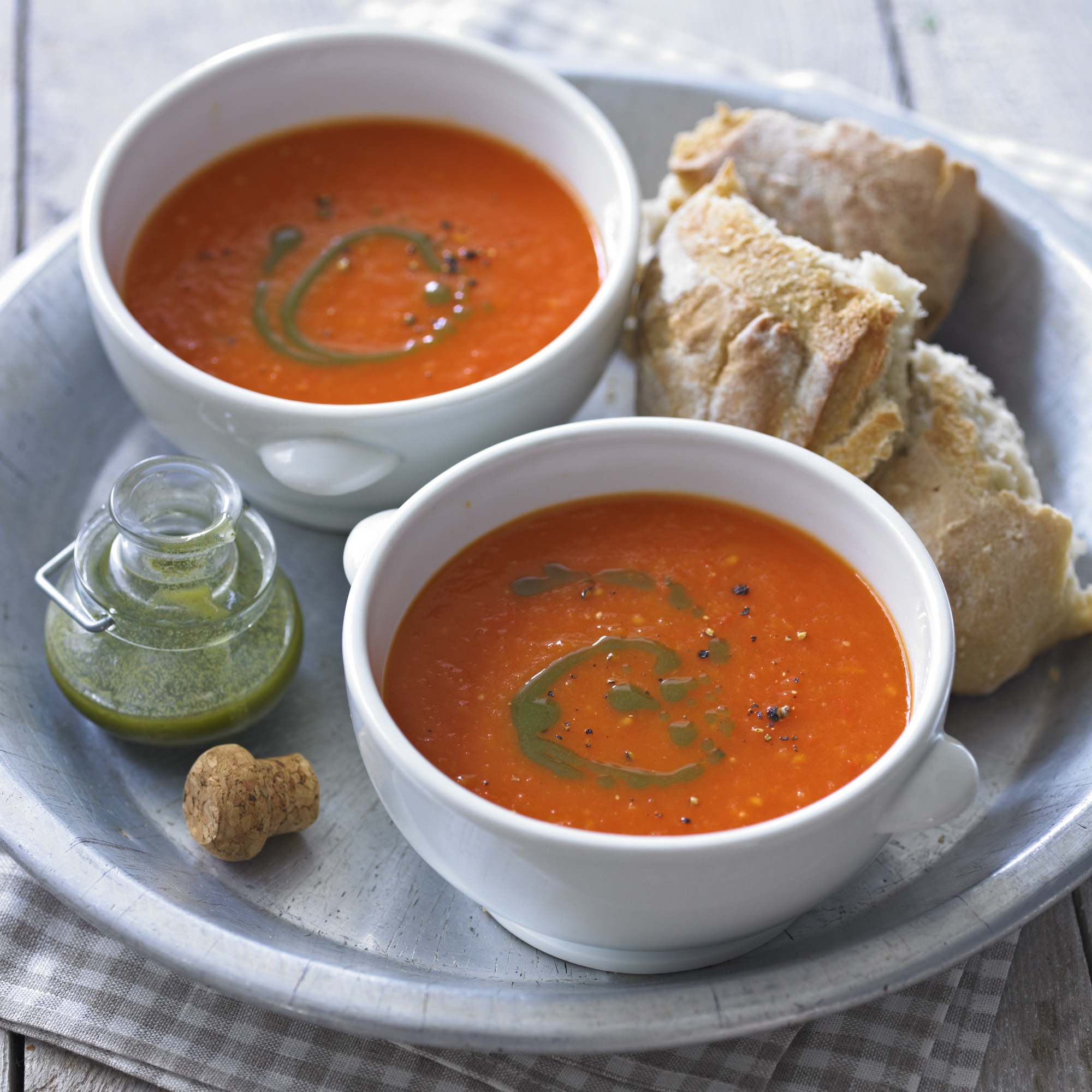 Tomato recipes are so diverse - we've got everything from stuffed Spanish tomatoes, tomato soup, risotto and pizza recipes to tomato dips and marinades.
This
tomato, mozzarella and basil sandwich recipe
(pictured) takes a cheese and tomato sandwich to new heights! It's ideal enjoyed at lunch or as a really light supper if you're short on time or don't fancy anything too heavy.
Whether you need inspiration for a lunch recipe, for canapés for a dinner party or something to serve up at supper to a large family or a group of friends, we've got everything in the way of tomato recipes.
Click through for more tomato recipes...