Tart Recipes
Tart recipes are a dessert favourite but also make a great starter or main course if you choose a savoury option. Whether you use shortcrust pastry, puff pastry, filo pastry, choose a meat, vegetarian or sweet option, we have such a multitude of tart recipes for you to choose from that you'll be spoiled for choice.
Tarts are great lunchbox fillers, make a wonderful addition to a summer picnic, individual tartlets make a great starter at a dinner party or choosing a meat-free recipe is perfect if you're expecting a vegetarian for dinner and stuck for a main course idea.
Sweet tarts are a dessert favourite and can be made with a filling of your choice – from something more custard-based, to fruit tarts, berry tarts, chocolate tarts, caramel tarts and plenty more.
Why not start off a dinner party with individual serving crab tartlets that taste and look really elegant, or slightly more substantial beetroot, butternut and goats' cheese tartlets that are ideal if you're expecting vegetarians round for dinner. You can easily serve our mushroom tart, asparagus tart with Brie, or our smoked haddock and gruyere tart as a main course at a casual lunch alongside some freshly tossed salad.
For dessert, why not try our rhubarb and custard tart – it's a really delightful summer recipe or our salted caramel and chocolate tart features one of the most popular flavour combinations that everyone'll love.
Whether you fancy a classic recipe like a lemon tart or something new and exciting like our mixed berry tart with elderflower pastry cream, we have plenty of recipes to inspire you to bake a tart tonight. Many of our recipes are super quick and easy which means that you don't have to wait until the weekend to give them a go – they make a great midweek meal or dessert! Find your favourite tart recipes and get inspired to bake tonight!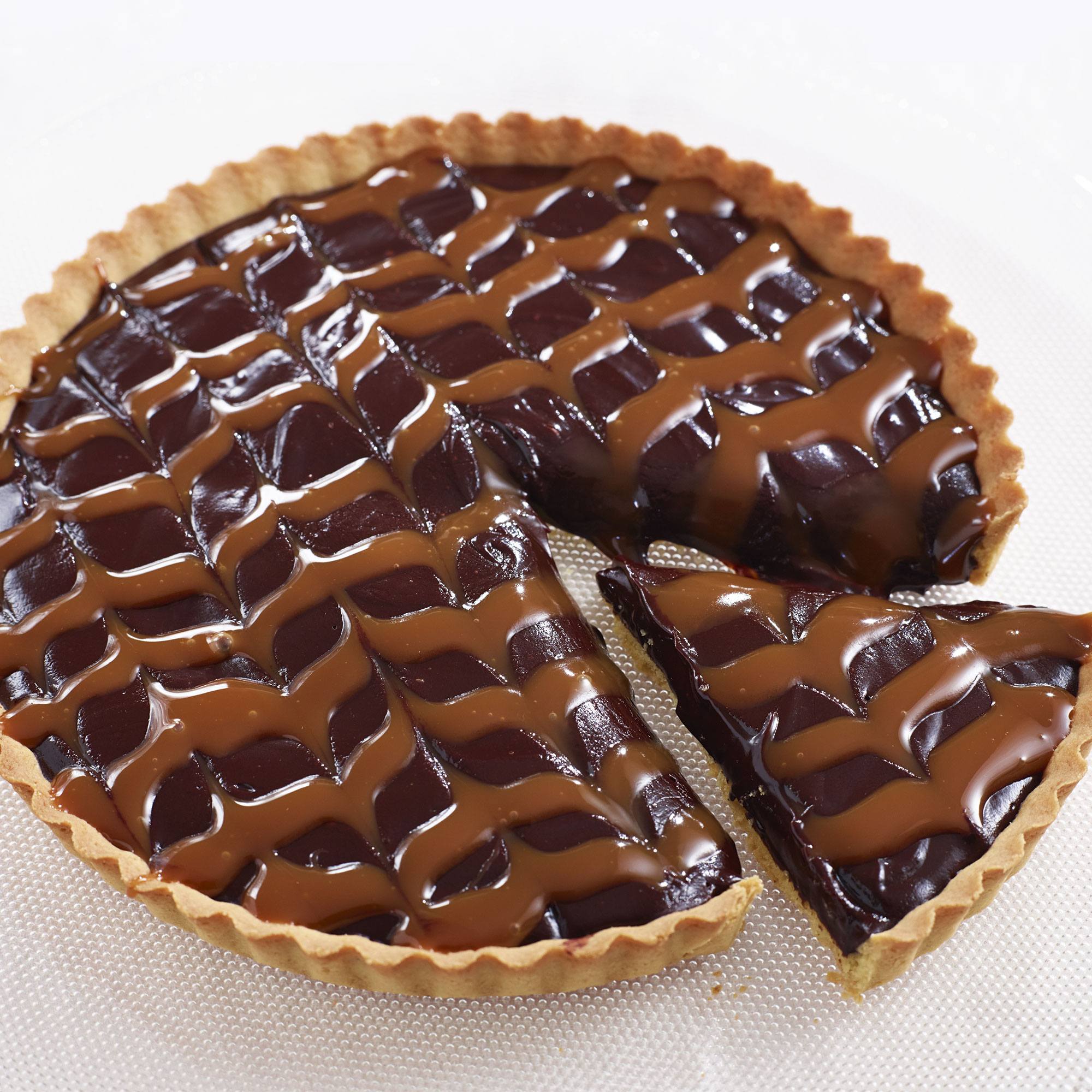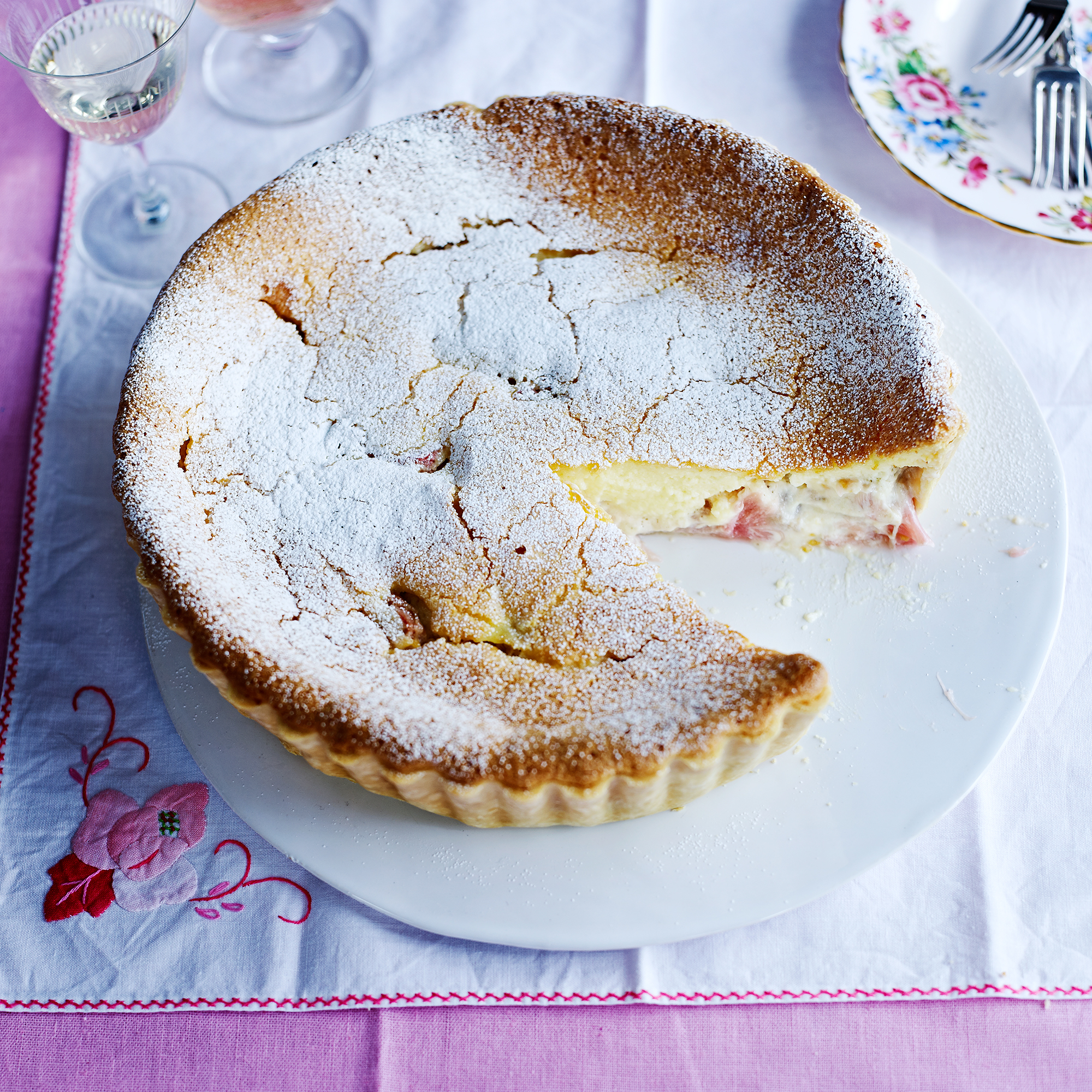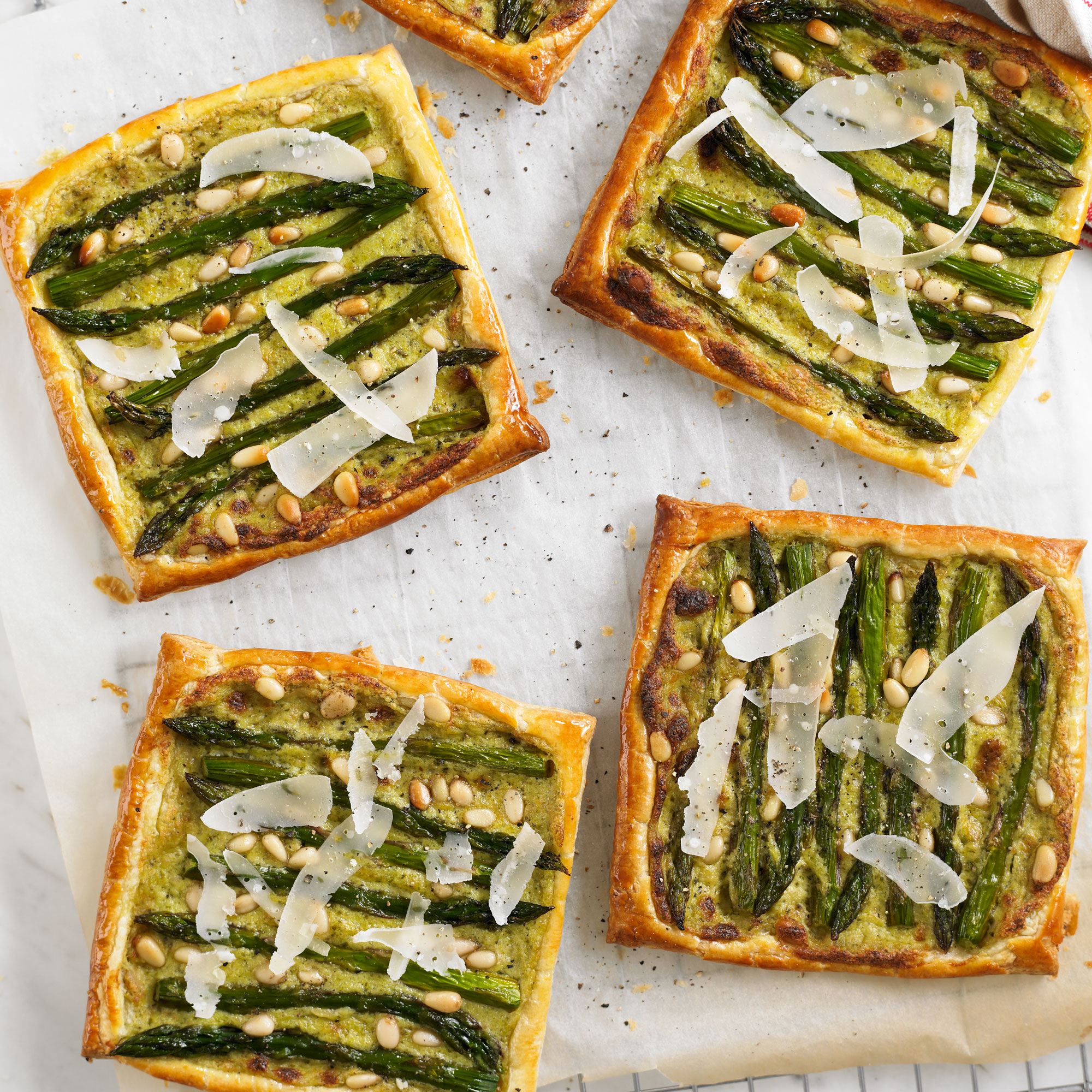 A simple tart recipe - whether it's a midweek supper, a weekend lunch or an elegant dessert - will satisfy the whole family and really takes no time to make. Savoury tart recipes, served with a crunchy green salad and some new potatoes are always a crowd-pleaser and here you'll find a host of recipe ideas to inspire you.
Our individual asparagus and pesto tarts are easy to make and will fast become a hit at home - they're great for veggies but meat-eaters will love them too. If you prefer, why not introduce meat or fish into your tart recipe? We have a creamy salmon tart that's light on ingredients, while bacon is mixed with rich gruyere cheese and leeks in our meaty tart recipe that makes a decadent lunch.

Once dessert comes, you simply can't beat a classic lemon tart. With so few ingredients, it'll look like you've toiled in the kitchen when it really takes no time at all!
For a tart that features all the flavours of the moment, try this
salted chocolate and caramel tart
(pictured). You don't have to be a pastry chef to really nail this simple tart - it couldn't be easier to make and both looks and tastes stunning.
Click through for more tart recipes...