Sweet potato Recipes
says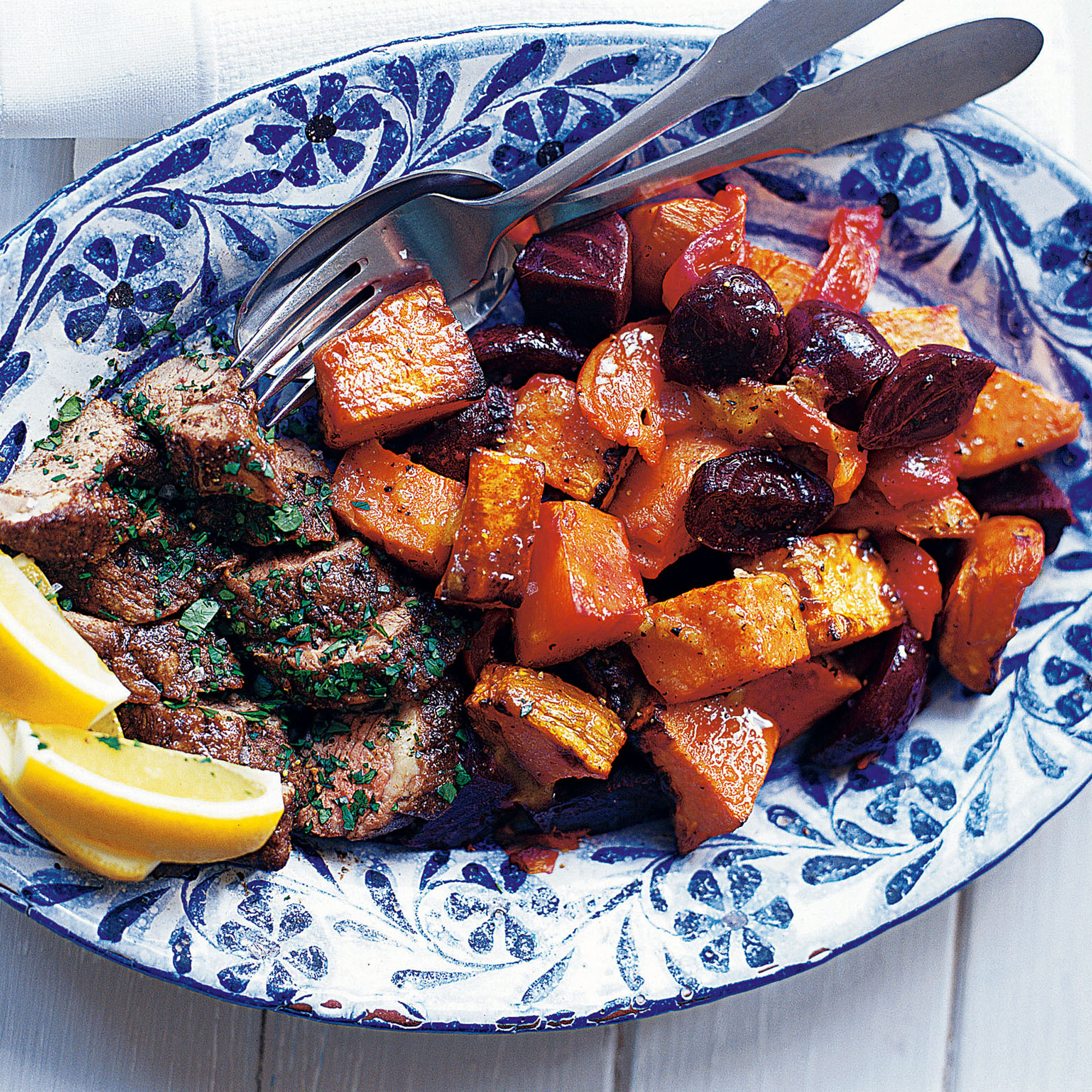 Find sweet potato recipes that make the most of this great vegetable. Sweet potatoes are great mashed, baked, roasted, fried, as topping on pies and in salads so whether you're looking for a quick midweek meal solution, or a dinner party main accompaniment, we've got the perfect sweet potato recipes for you.
You can do much the same with sweet potatoes as you would with regular potatoes, except they have a slightly sweeter taste to them and arguably the healthier of the two varieties. Though they both contain a lot of starch and fibre, white potatoes contain a higher amount of carbohydrates and sweet potatoes contain more vitamins A and C, which means they're certainly good good for us and should be incorporated in our weekly diet.
If you want to change up your Sunday roast slightly, you can choose a mixture of both regular potatoes and sweet potatoes as a side, or try making our sweet potato mash to go alongside sausages, grilled chicken or fish or with plenty of greens.
Like a lot of veg, when they're roasted sweet potatoes are great in a salad which you can make the night before and take to work the following day, or to enjoy with friends if you're expecting people round for an informal lunch.
Who would have guessed it – you can turn sweet potatoes into a dessert! The Deliciously Ella recipe for sweet potato brownies is a real delight for anyone who is gluten or dairy intolerant and an added bonus is that they don't contain any added sugar. You'd be surprised how delightful these little treats are.
Whether you cook with sweet potatoes all the time or never have before, we've got plenty of recipes that'll really bring this superb vegetable to life – from soups and salads to pie toppings and as a side to your roast, you'll never be stuck for ideas.
Delicious Sweet potato recipes