Steak Recipes
says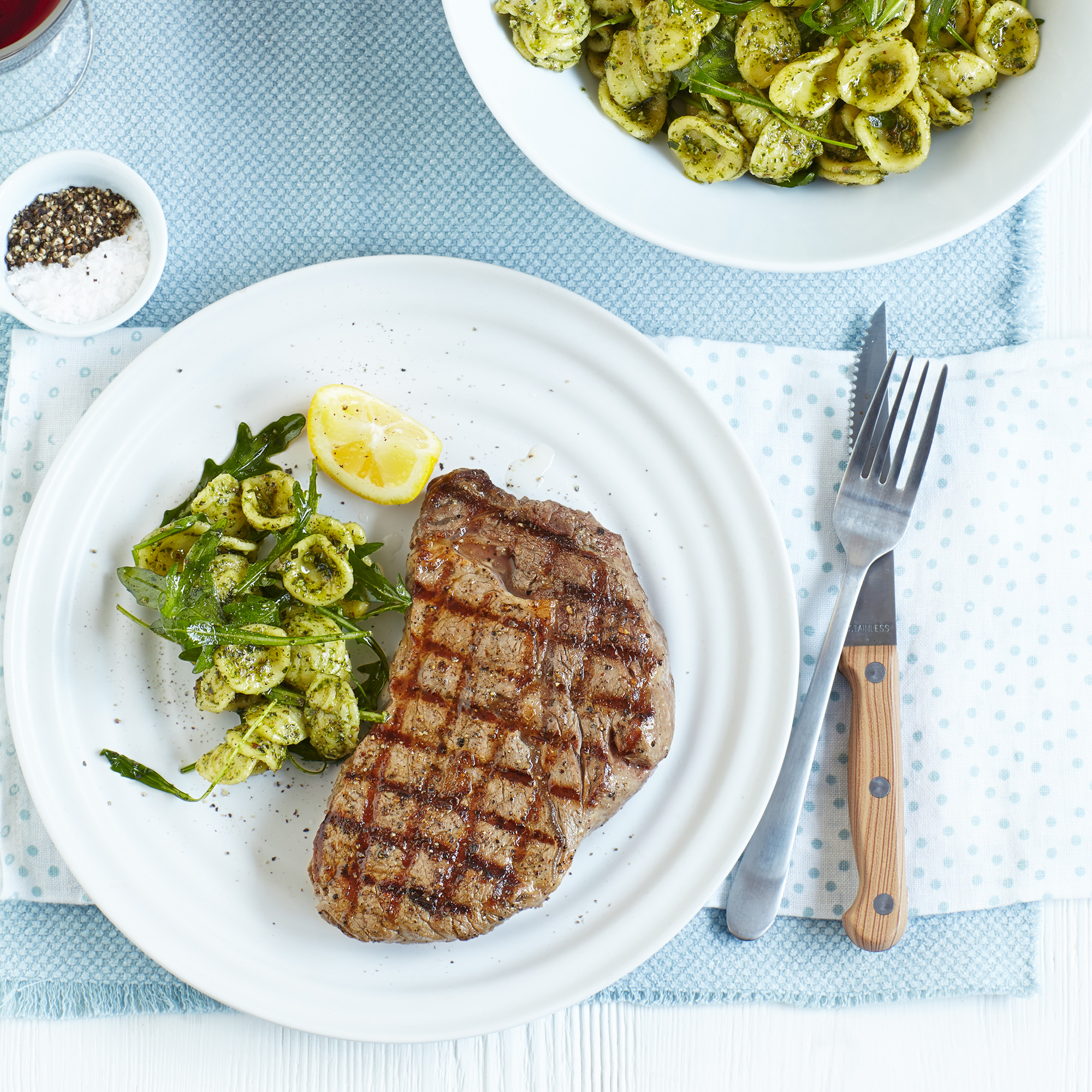 Steak recipes are such a treat – they are great for a special occasion or even as a midweek choice, especially as they don't take too long at all to prepare. Enjoy your favourite steak recipes and try some of our wonderful flavour combinations.
Whether you're cooking fillet steak, sirloin steak, rib-eye steak or rump steak, we've got the perfect recipe for you to try. Coat your steak in the right seasoning, melt over it a delightful flavoured butter or smother it in a delicious sauce; whatever you're looking for, our steak recipes will bring out the best of your tasty cut of meat.
With steak, sometimes it's best to keep things simple in terms of the steak and let the meat speak for itself, and choose an accompaniment or side that's full of complimentary flavours. For example, our chargrilled steak with basil oricchiette is a really lovely balance of flavours and the basil brings freshness to the tender meat. Balsamic tomatoes are also a great choice for a side as they become perfectly sweet through roasting them and the balsamic vinegar cuts through it for balance.
If you want to try something a little different, give our fillet steak and Stilton pasties a go – all the flavour is locked into the crispy puff pastry casing and the individual servings look so smart this dish is ideal for serving to guests.
Steak is also great in a pie like our steak, kidney, ale and mushroom pie – this is such a classic recipe, and we can see why – it's so hearty and tasty that it's the perfect comfort food. It's ideal enjoyed after a long day or week when you really want something to warm you up.
Steak is usually seen as being a bit of a treat, so if you've decided to cook a good cut of meat, why not bring out the best in it with one of our delicious steak recipes!