Spinach Recipes
says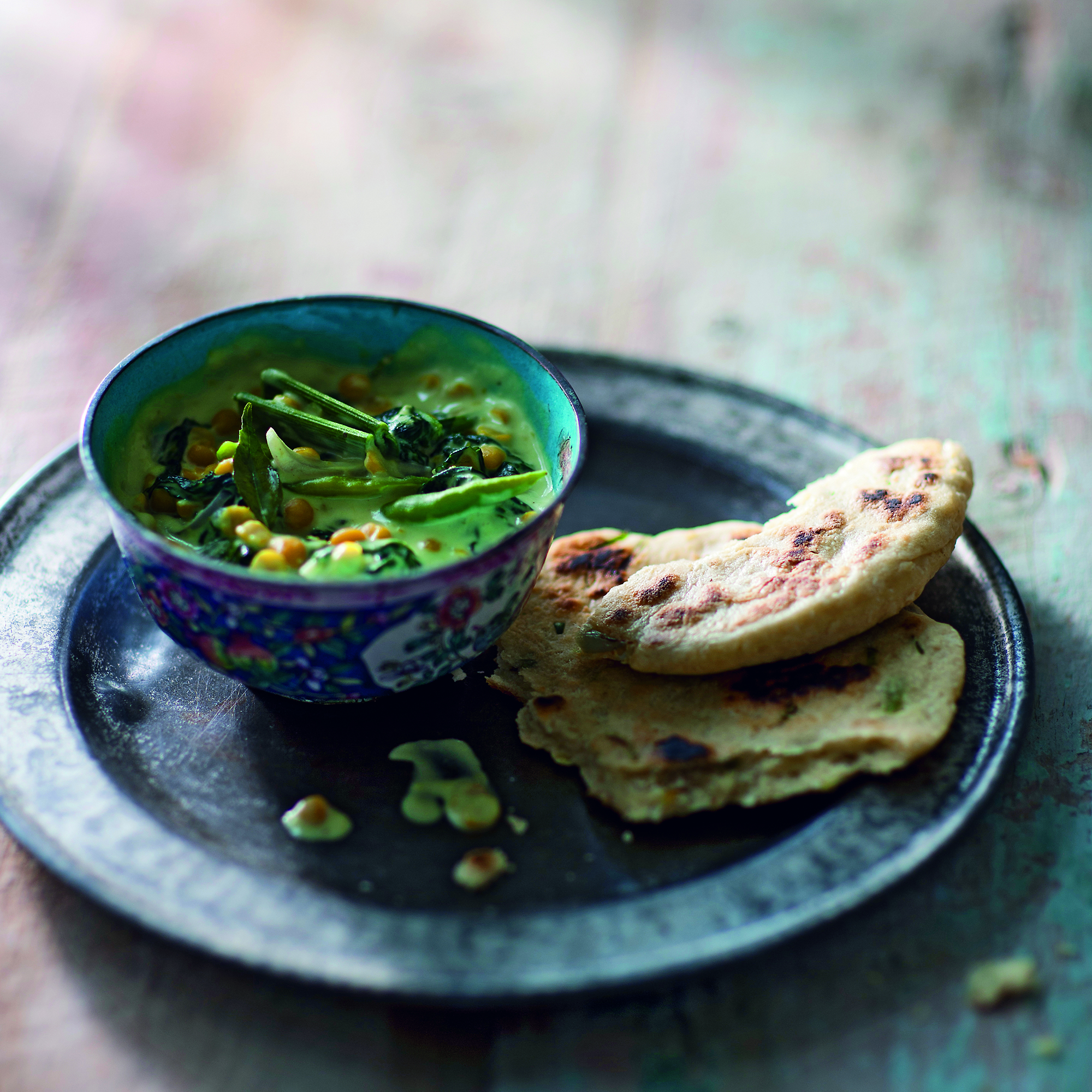 Spinach, our favourite superfood is packed with iron, folic acid and vitamins A, B2, C and K and there's so much you can do with it. You'll find lots of inspirational spinach dishes from comforting spinach and ricotta filo pastry pie to Wensleydale pancakes with a creamy spinach and garlic mushroom topping, so you'll never be stuck for ideas.
This leafy vegetable works well with the spices in our spinach and paneer curry and layers up to produce a vibrant block of green colour in our salmon en croute. Its fresh and slightly salty flavour is a match made in heaven for cheeses, so we've used it in our spinach and ricotta ravioli and in our baked spinach, squash and blue cheese recipe.
We also recommend Rachel Allen's spinach and bacon frittata, where eggs, bacon, Gruyère cheese and spinach, marry together to make a truly delicious plate of food.
Spinach is in season from March until October but is available in supermarkets throughout the year. You can buy flat leafed or crinkly savoy-leafed varieties, as well as tender baby spinach leaves, which taste delicious in our goats' cheese, melon and spinach salad.
With its salty, creamy, almost bitter flavour, spinach leaves can be used to add moisture and a silky richness to stews, curries and spinach soup, as well as supplementing them with nutritional goodness.
Spinach is full of water and 500g cooks down to just three tablespoons, so be generous with your portions. If you're adding spinach to dry mixtures, like the filling in our spinach and ricotta pie, you'll need to simmer it down until the water has completely evaporated or squeeze out as much water as you can, to avoid a soggy filling.
Work your way through our collection of stunning spinach recipes to find the perfect dish for you.
Delicious Spinach recipes