Quinoa Recipes
says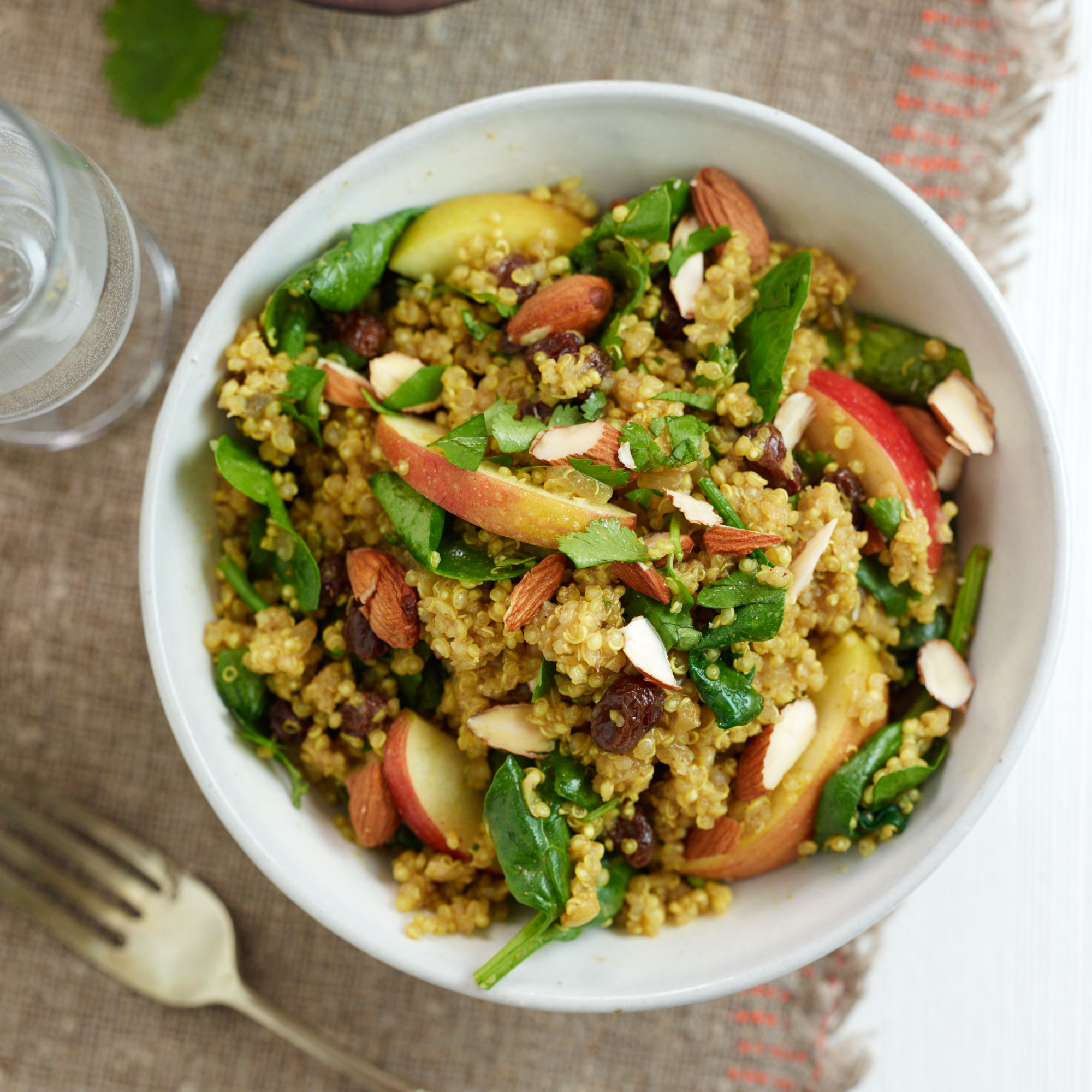 Find quinoa recipes for new ways with the superfood of the moment, high in protein, full of vitamins and low in calories. Quinoa is our favourite superfood and is so versatile that it can be used in salads, as a side to meat or fish, or enjoyed as part of a main meal heaped with vegetables. Our pick of quinoa recipes will inspire you to incorporate this superfood in more of your dishes.
So what is quinoa? Quinoa (pronounced keen-wa) is a gluten free grain that's very high in protein (almost twice as much as brown rice and barley) and also contains calcium, which makes it particularly good for those who are vegan or lactose intolerant. Given its health benefits and low calories, it's not hard to see why quinoa is widely hailed as being a superfood.
Preparing it is really simple and quite similar to how you'd prepare couscous. First, you need to rinse it. You will need twice as much water as you have quinoa and once you've covered it with hot water, you need to cook it, covered for around 15 minutes on a low heat setting. Much like couscous, it'll expand once it's cooked, at which point you need to leave it to sit for a few minutes longer, covered and off the heat.
For some super-healthy salad inspiration, why not try our beetroot, quinoa and chickpea salad? It's full of delightful flavours and although it's very light, it'll still fill you up. If you're vegan, then simply leave out the feta and you can enjoy this great salad.
Alternatively, our quinoa and butternut squash cakes are a real delight too. They make a lovely light meat-free lunch, or if you're a committed carnivore, they go great with lamb chops or as a side to grilled fish.
Quinoa is such a versatile ingredient that you can do so much with. We have plenty of healthy recipes you can try to really bring to life the biggest superfood of the moment.
Delicious Quinoa recipes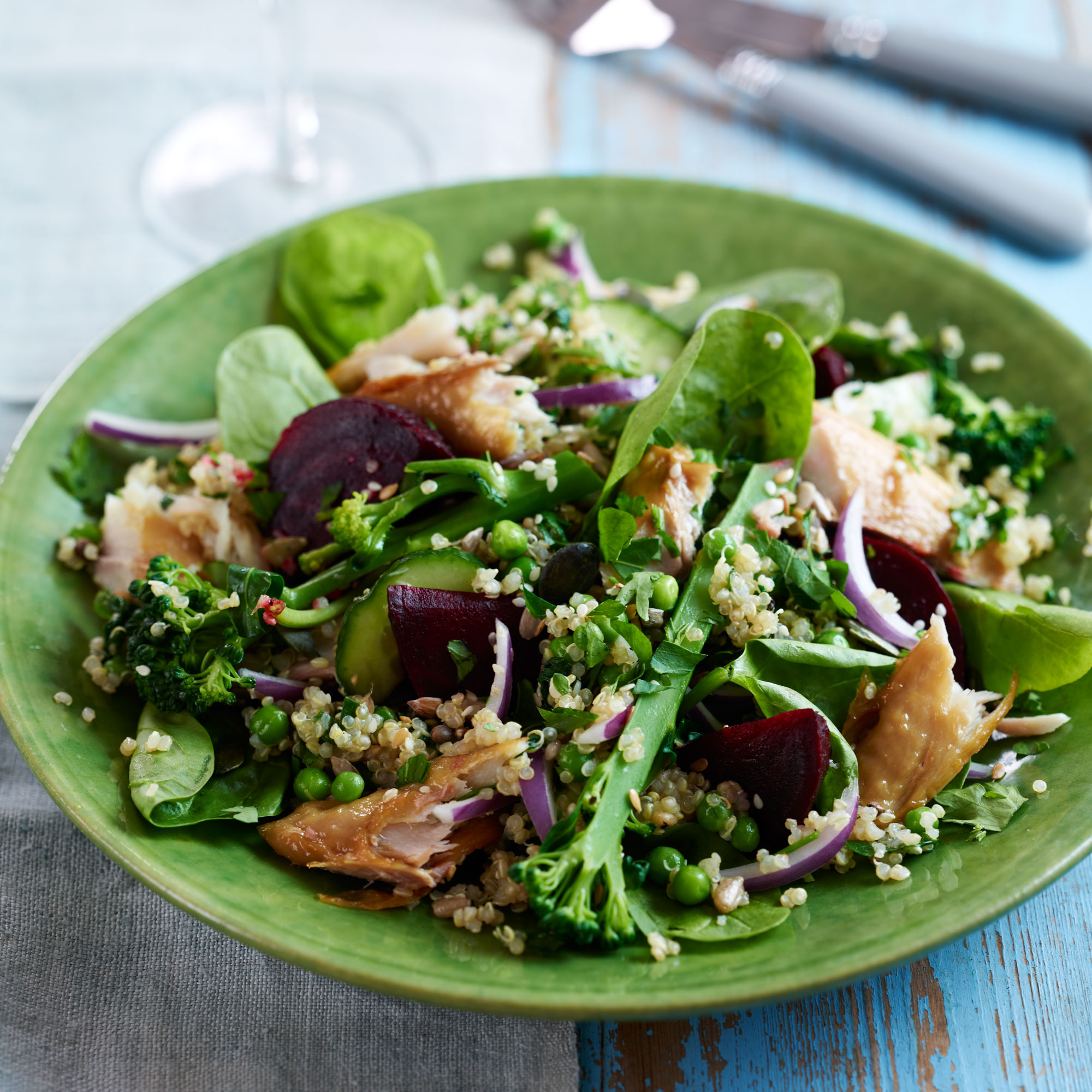 Treat yourself to this healthy and delicious mackerel and quinoa superfood salad recipe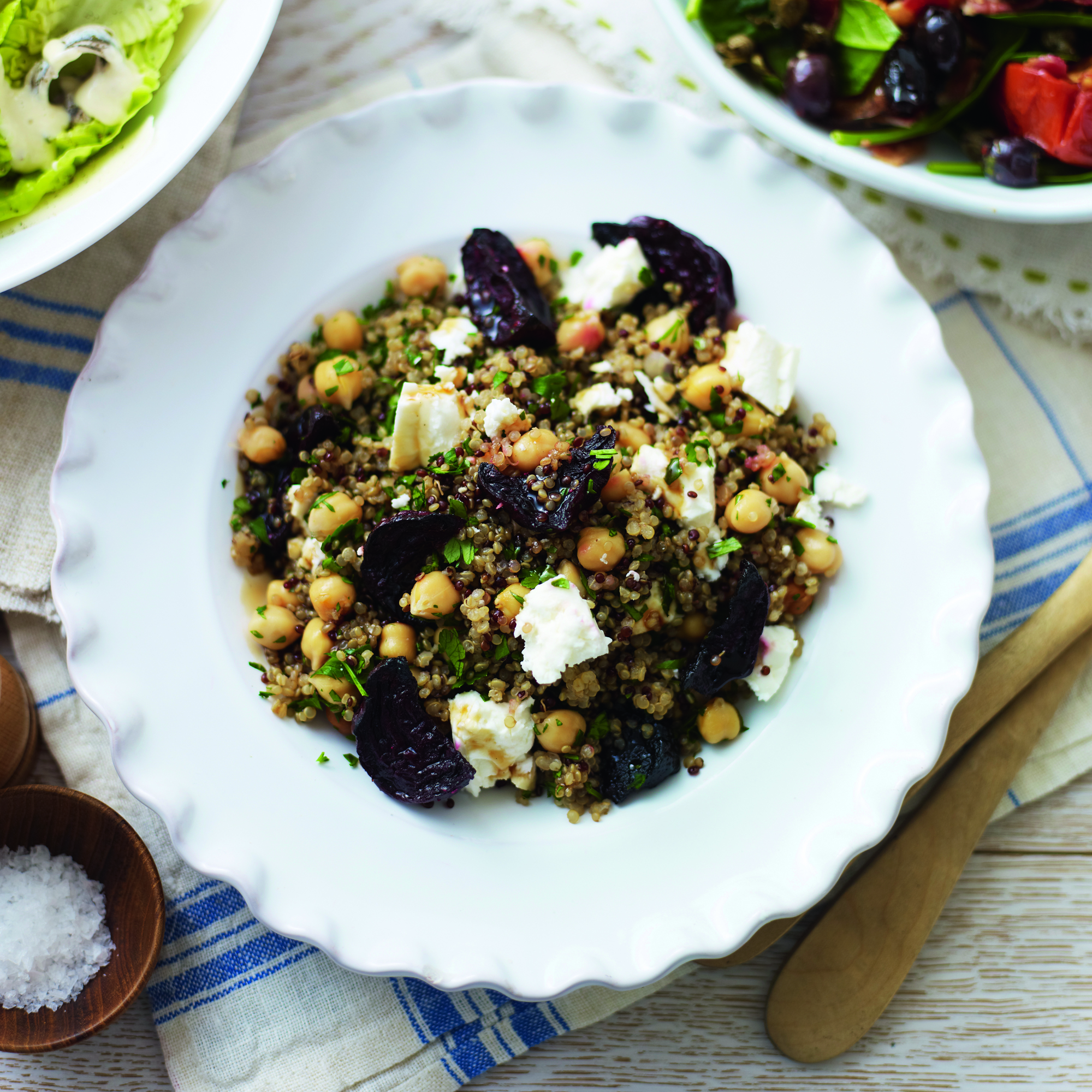 Beetroot, feta and chickpeas go into this healthy quinoa salad, along with a dash of sweet pomegranate molasses. Delicious!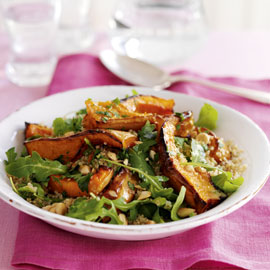 A filling salad recipe, with butternut squash, quinoa and rocket – perfect for a buffet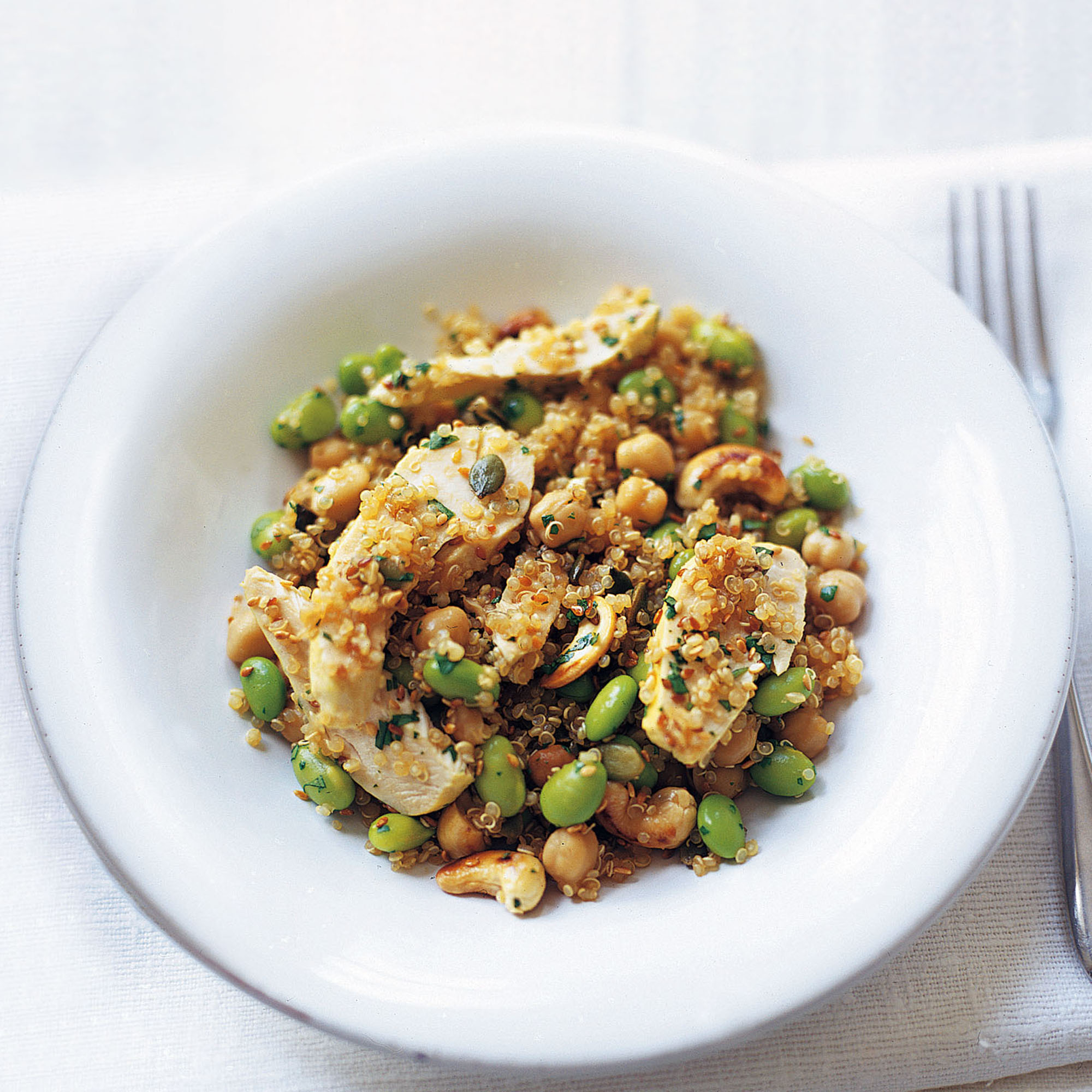 Quick and easy to make, quinoa salad with chickpeas, soybeans and poached chicken is perfect for lunch or a dinner starter