Prawn Recipes
says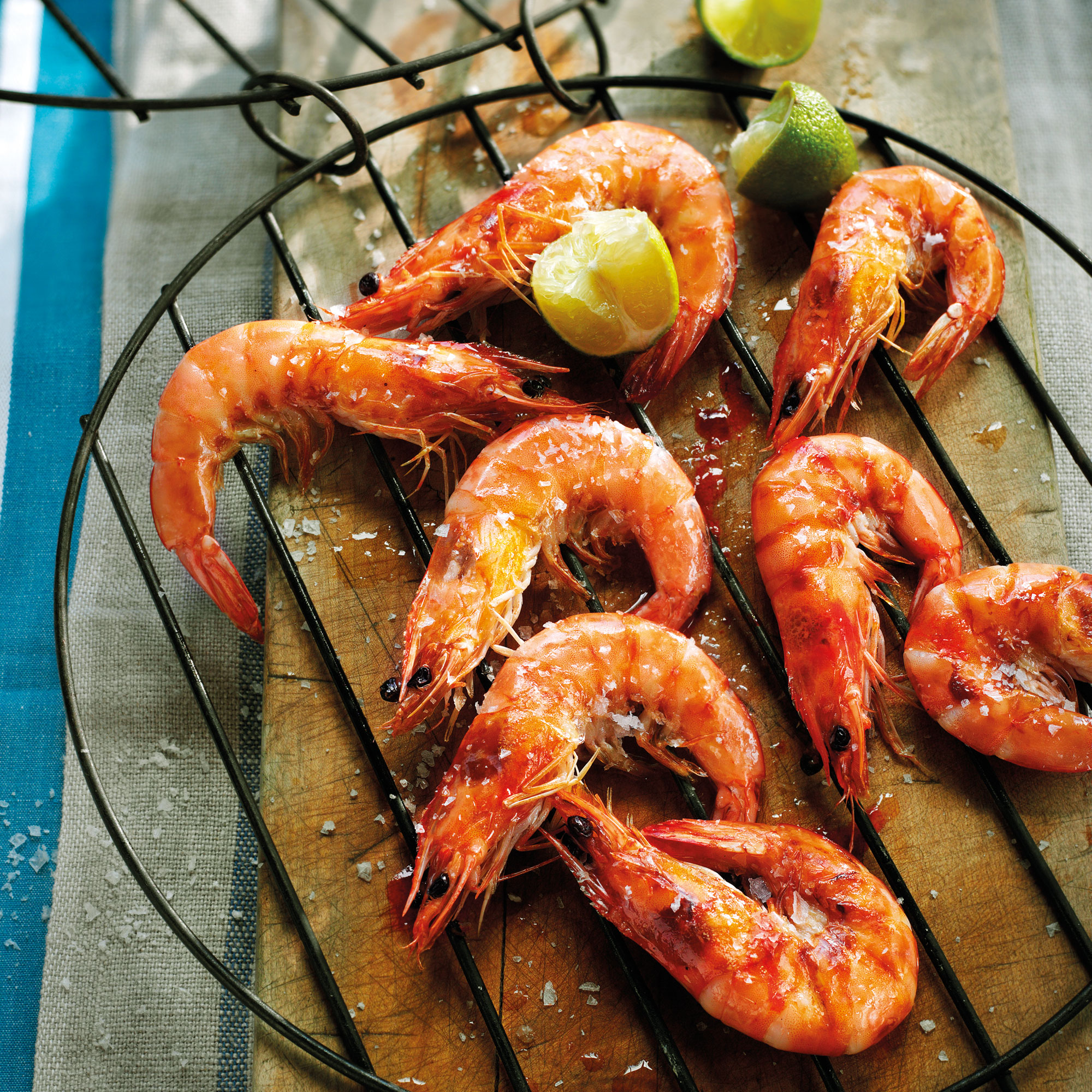 Packed with protein, prawns are a great weekly staple to incorporate into your diet and because they don't take very long to cook, they make a great mid-week meal.
This week why not try our prawn stir-fry rice, miso soup with prawns or our prawn, avocado and edamame salad. Whether you're looking to throw together a quick midweek meal or you're hosting a dinner party and want to impress guests, we've got the perfect prawn recipes.
If you've had a busy day and want a low-fuss dinner, then try our prawn linguine with tomatoes and feta, or for a lighter option our prawn and mango rice salad is ideal.
If you're looking to really show off, our coconut king prawns served on a leafy bed are perfect, as is our recipe for pork and prawn dim sum, or prawn bisque with garlic and mayonnaise croutons. These recipes look really impressive and are bursting with delicious flavours.
We are reminded to try and eat at least two portions of oily fish a week, and yet there are no guidelines when it comes to shellfish. They're packed full of Vitamins D and B3 and have lots of antioxidant qualities and the zinc in them prevents premature ageing by maintaining skin elasticity. With all these health benefits in mind, not to mention how tasty and simple they are to prepare; we've got some great recipes to get you cooking prawns more often.
The great thing about prawns is that they are so versatile: they can be eaten either hot or cold, in salads, curries or pasta, they can be barbecued, fried or steamed – the limitations really are very few.
There are endless possibilities when it comes to prawns so if you find yourself making the same recipes again and again, why not have a look through our collection – we've got plenty of warming options for cold winter days, as well as fresh light salads for the summer.