Potato salad Recipes
says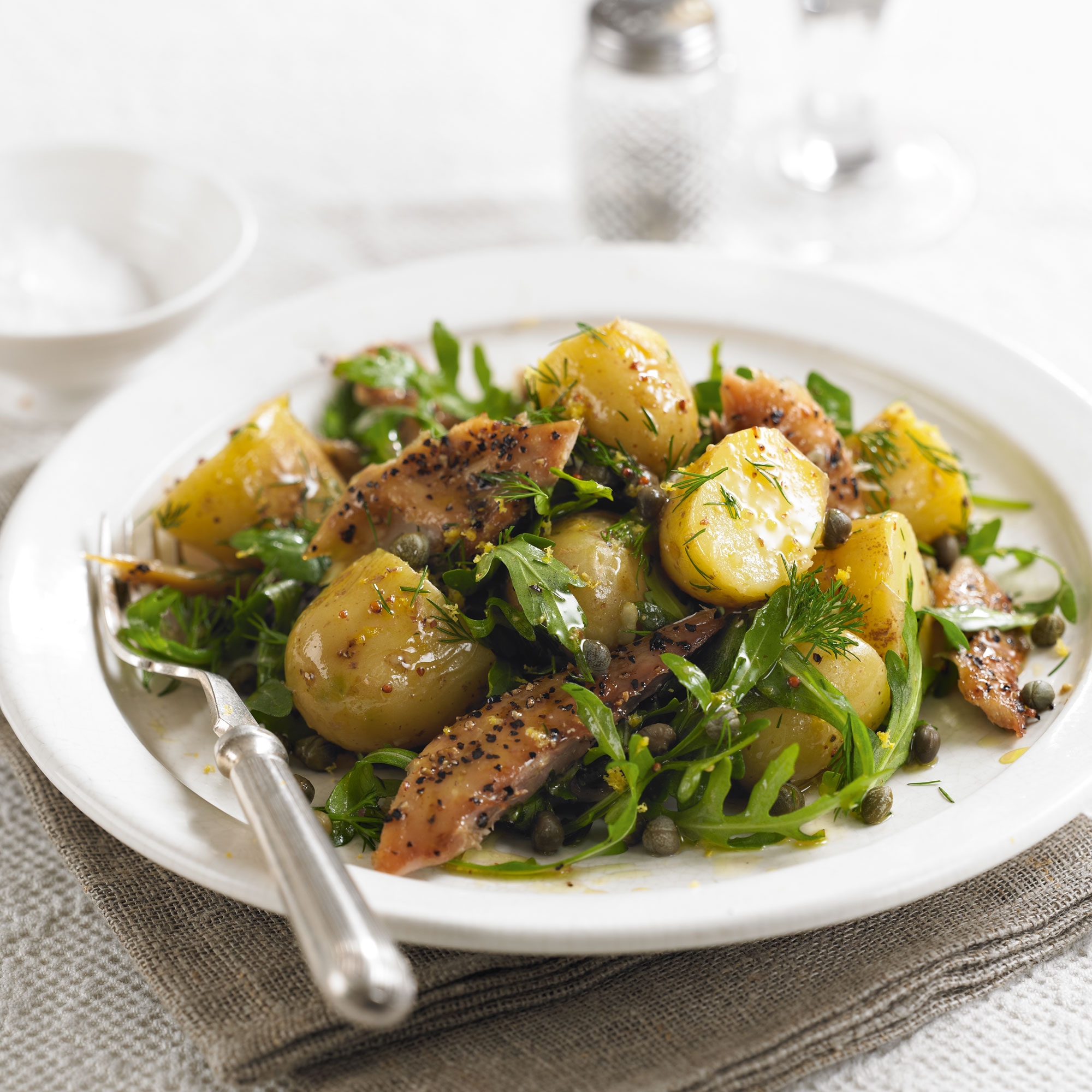 Potato salad recipes are a picnic staple and the perfect dish to serve up alongside the grilled meats at your barbecue. You'll know summer has arrived when someone brings out a potato salad!
Potato salad is about so much more than just boiled potatoes and mayonnaise; we have so many recipes that'll really inspire you. Many of our recipes you can enjoy as stand-alone dishes, and others make perfect sides to accompany grilled chicken, lamb, beef or fish.
Our roasted new potato salad with beetroot and chicken is not only ideal picnic food but it also makes for quite a filling lunch or supper, without weighing you down. It's really low fat which means you can enjoy a generous portion and the leafy greens and chicken provide you with plenty of vitamins and protein.
Our new potato and grilled salmon salad with Dijon and parsley dressing is another great option and at 306 calories per serving, it's great choice for lunch as it's really satisfying and will keep you full for longer and away from those really pesky snacks that always seem to find their way back to us!
If you prefer to really mix things up, then try one of our sweet potato salad recipes. They work great in salads too and make a nice change from a classic recipe. Our chorizo and sweet potato salad recipe is delicious and the chorizo lends a really great flavour to the potato. Sweet potato salads also go great with beetroot and as a side at your barbecue to your preferred meat.
If you still prefer to keep it simple, then give our new potatoes with garlic and herb mayonnaise a go. Mayonnaise always tastes best when it's homemade and you'll really taste the difference with this herby version.
We've got so many delicious potato salad recipes for a true taste of what summer's all about.
Delicious Potato salad recipes