Plum Recipes
says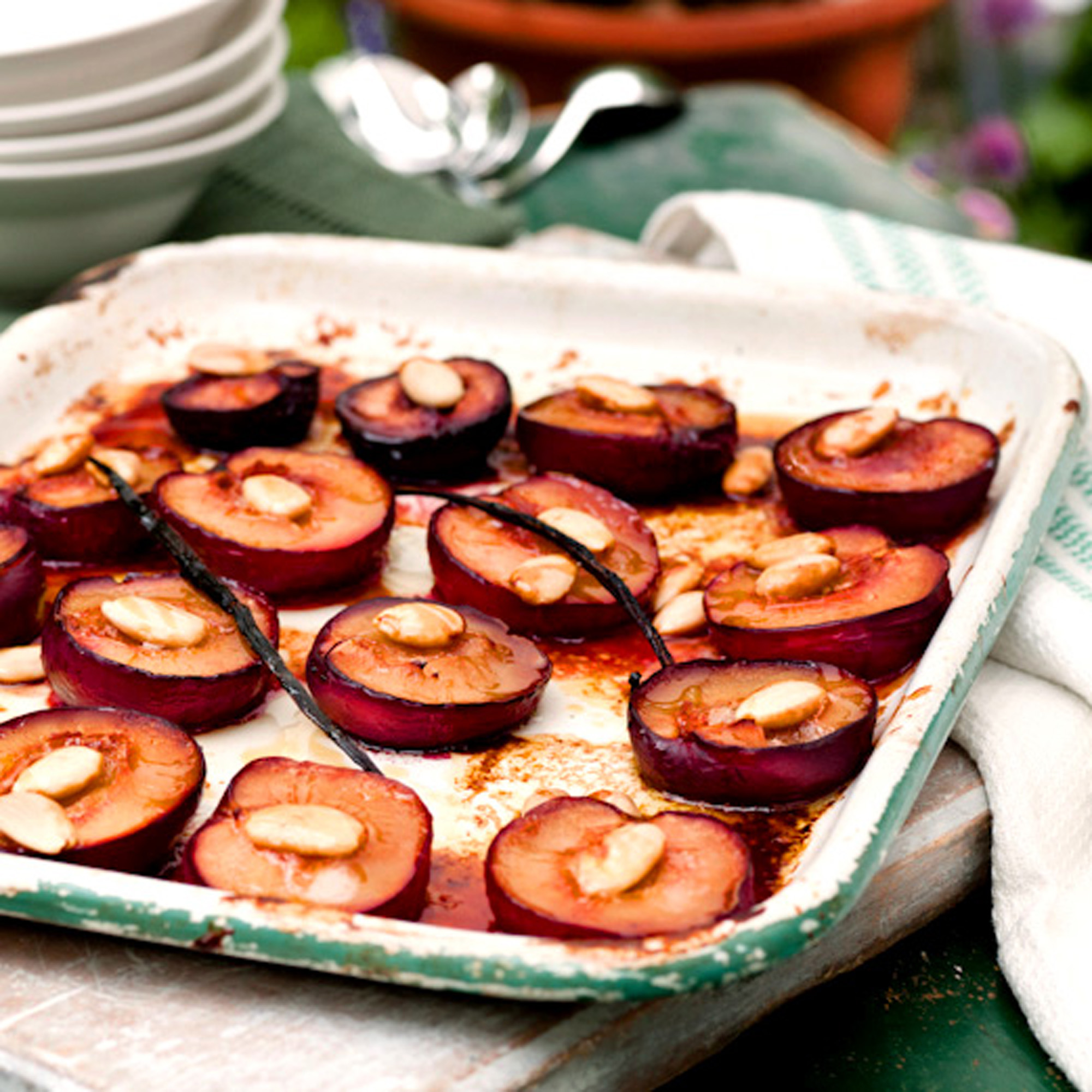 Plum recipes really signal the start of autumn, so wave goodbye to summer and embrace the change of season with plum chutney, jam, cake, crumble and plenty more great plum recipes.
If you've got a glut of plums this year and want to make the most of them, or if you quite simply love them and want to discover new ways with this wonderful fruit, we've got plenty of recipes for you to try. Plums are incredibly versatile and feature quite heavily not only in dessert recipes, but also in many savoury dishes.
Plums are often used in a lot of Asian dishes where they are made into a dipping sauce, but plums can also be used to accompany meat like in our roast chicken with sticky plums. They also go great with pork like in the case of our slow roast pork belly with plum and port chutney. The sweetness of the plums goes great with the tender meat and can also accompany cold cuts of meat in a sandwich, for example.
In the way of plum desserts, sometimes keeping things simple is the best so why not bake them with rose and honey for a hint of Middle Eastern flavour, or serve them with some cream for a simple but delicious dessert you can easily serve to friends.
Plums are great in a crumble for a more classic pud, or you can bake them and serve with homemade cinnamon meringue for another quick, easy dessert option. For a lovely afternoon tea snack, try our plum and marzipan cake – it's perfectly moist and if you serve it warm then it goes great with ice cream.
There's so much you can do with plums, why not get experimenting and try some of our lovely plum recipes – they're so quick and easy that you can even enjoy them as a midweek dessert.