Pie Recipes
Pie recipes to indulge in, including luxurious fish pie with lobster tail and prawn pie, creamy chicken and mushroom pie and slow winter cottage pie, which takes more than 4 hours to cook but is so worth the wait.
Pies make the perfect centrepiece at the dinner table, whether you're making a lazy weekend dinner or cooking midweek with an eye on leftovers so you can cook once but eat two meals. Our pick of pie recipes features gastropub-worthy steak and ale pie as well as lighter options, such as our 'half and half' cottage pie with root veg mash, which replaces half the mince with lentils for a nutrient-packed version. Or try new flavour twists such as Cyrus Todiwala's ginger cottage pie, which brings Indian spices to a traditional cottage pie recipe with results that you'll want to make again and again. Find vegetarian pie recipes too, including truffle, cheese and potato pie and Helen Mirren's individual cabbage pies, which is a favourite in her house and she shared her grandmother's recipe with us.
Don't be afraid to experiment; mix and match fillings depending on what you have in the fridge or try new toppings for different textures, from classic mash or mixed veg mash to boost your 5-a-day intake to classic pastry, to readymade filo pastry or new ideas like a quick and easy rosti top, which is lighter than mash. Pies are so versatile, there are so many combinations to try and most of them will turn out to be crowdpleasers so you can't go wrong.
Or how about pie for dessert? Our sweet pie recipes include apple and salted caramel pie with a lattice top, apple and Wensleydale pie and more exotic mango and almond pies, a light and delicious dinner party dessert.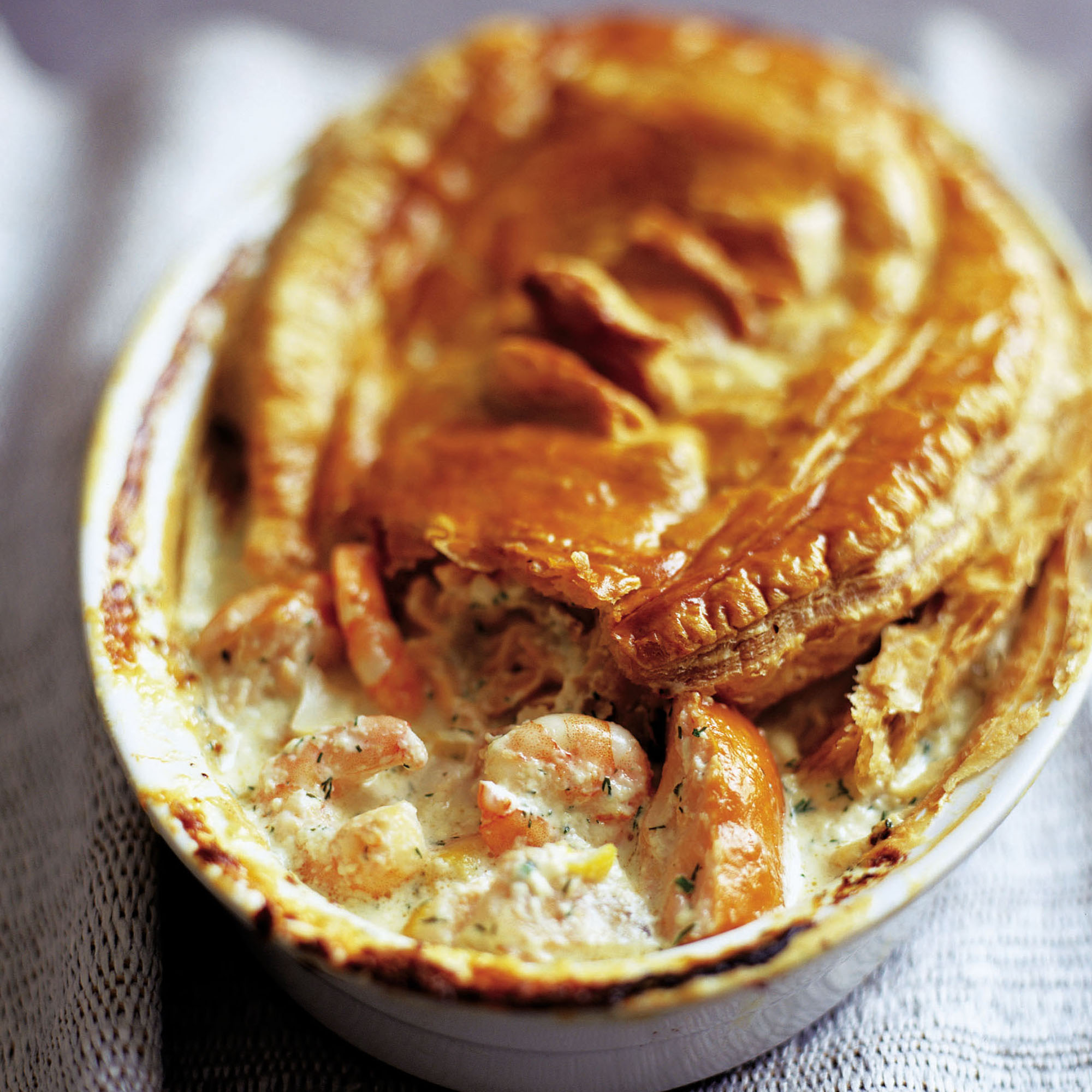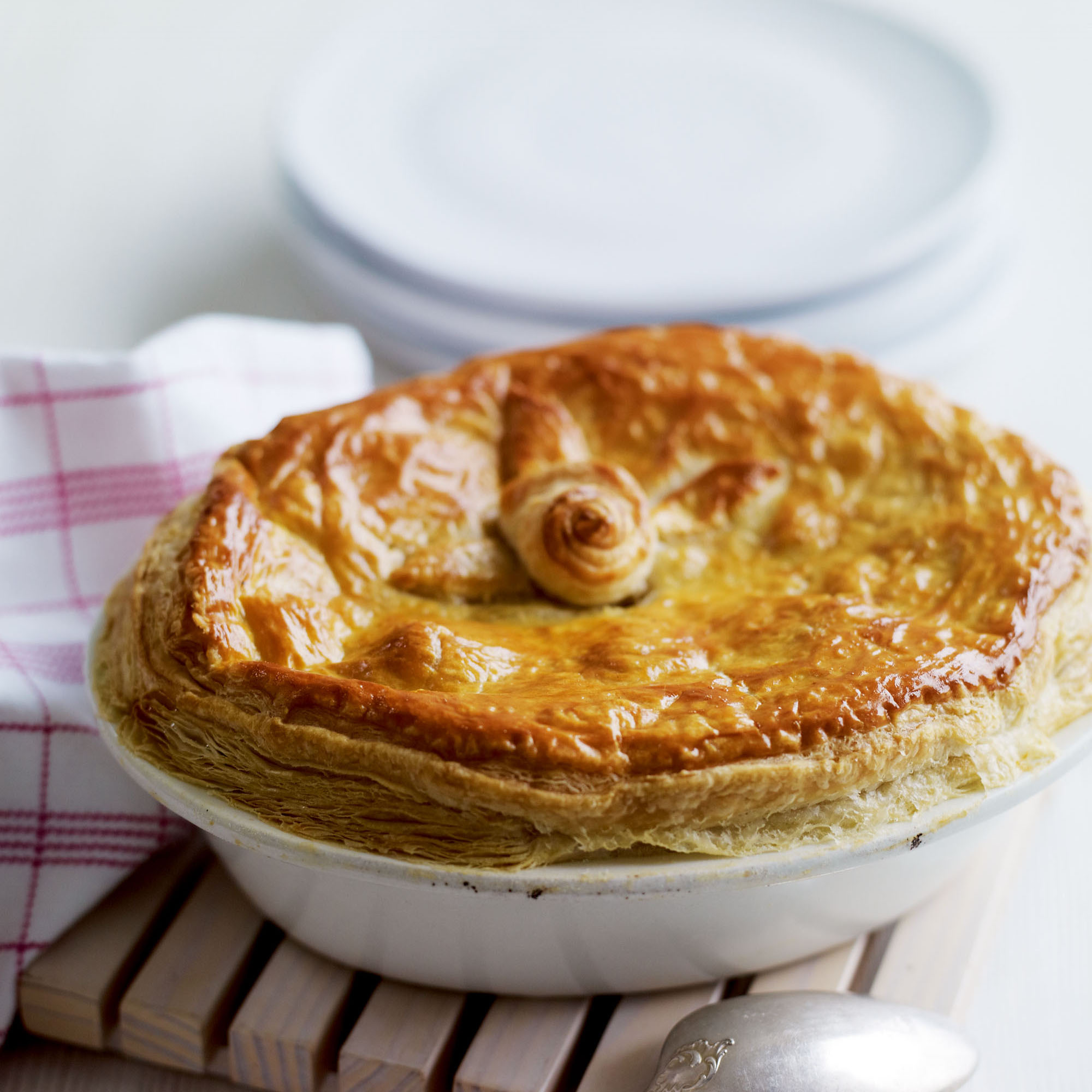 As temperatures start to drop, it's the perfect time to stay indoors and warm up with these tasty pie recipes.
Whether it's a traditional steak and ale or a vegetarian-friendly arthichoke and cheese, there's nothing better than a slice of pie.
You can use any fish you like for this
posh smoked fish pie recipe
(pictured)
- it'll taste just as rich and creamy. We top it with buttery puff pastry, but you could use cheesy mashed potato too.
These pie recipes are ideal for dinner parties and family meals, plus they make excellent left-overs (if there's any left that is).
Click through for more delicious pie recipes...
Pie recipe collections
Serve up a delicious recipe from Paul Hollywood's book, Pies & Puds