Pear Recipes
says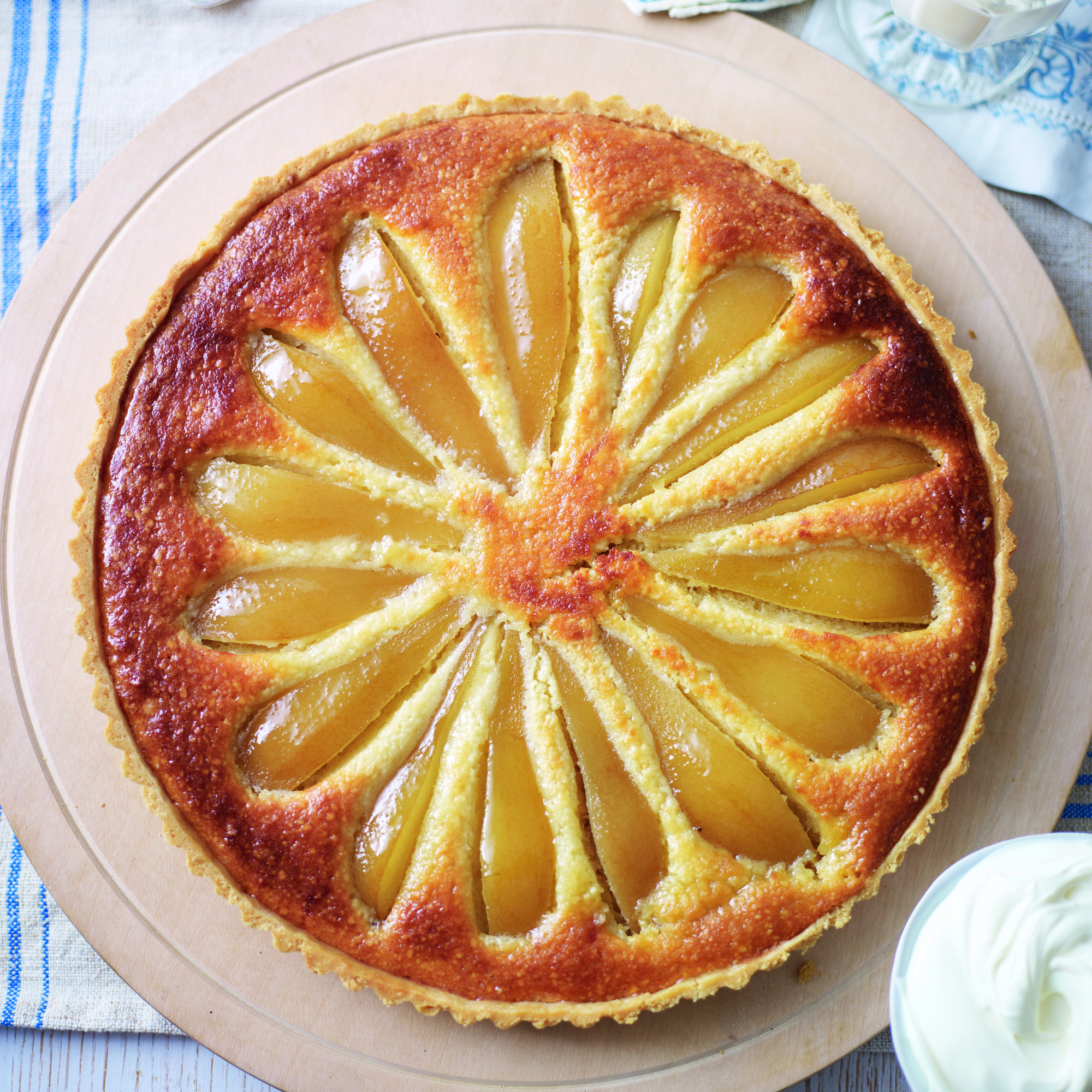 Pears do not just need to be for the fruit bowl, they're used in a lot of dishes, both sweet and savoury for their distinct, sweet flavour and juiciness.
Of course pears feature in many classic desserts such as poached pears and in our delicious pear tarte tatin. They also pair beautifully with bitter sweet chocolate sauce, creamy vanilla custard and red wine reduction, with warming cinnamon, nutmeg and cardamom notes.
However pears are not just for sweet recipes. They melt satisfyingly in the mouth when eaten with blue cheese, and they add colour and sweetness to our appetizing Gorgonzola, pear and walnut salad recipe.
British pears are in season from September through to January, and there are around 3000 varieties of pears in the world, each different in shape, colour, texture and flavour. However the few types of pear that can be found in your supermarket are all you really need to create a range of delicious pear recipes.
A variety you'll be able to find in the supermarkets is the Conference pear. It's grown in Great Britain, has an elongated shape and has speckled green and brown skin. Its firmness and refreshing flavour makes it the perfect pear for poaching.
Comice pears are light green and red in colour and add vibrancy when served with goats' cheese. They do say we eat with our eyes, after all. William pears are ideal for classic pear tarte tatins, owing to their round shape and aromatic flavour. These are just but a few of the sorts you can find in supermarkets.
When shopping for pears, always choose the unripe ones. You can preserve their crunchiness by storing them in the fridge, or ripen them in the fruit bowl until soft, juicy and fragrant. And overripe pears make deliciously sweet purees that you can swirl into custard, cake mixtures or even serve with roast pork, so don't throw them away!