Peach Recipes
says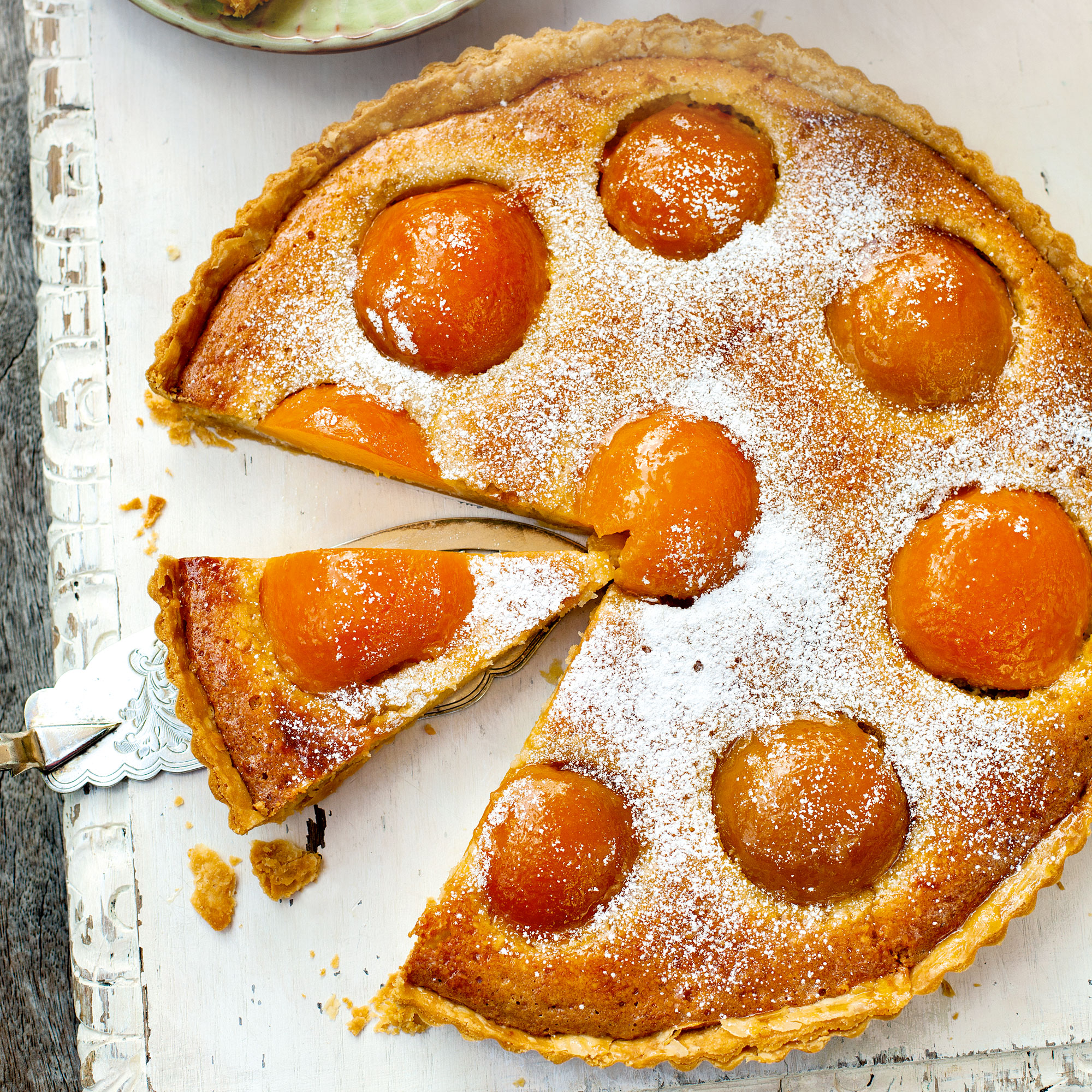 Peach recipes are the perfect summer dessert. Try a peach crumble, trifle, tart, cake, cheesecake, sorbet, or even make it into chutney – when it comes to peaches, you really are spoiled for choice.
Peach season in the UK spans between June and October, which means that wherever peaches are used in recipes, they really evoke summer, warm weather and sunshine. We've got some lovely light, summery desserts for you to try that feature peaches in a big way.
How about giving our peach and strawberry plate trifle a go if you're short on time and looking for a quick pud. This trifle is constructed individually, which makes it a lovely single serving portion dessert. It takes no time at all to make so if you receive some impromptu midweek guests, then this is the dessert to make. The same goes for our cheats peach sorbet with Muscat and almond tuiles. Ready to serve in under 30 minutes, what could be easier!
If you're entertaining, why not try our peach and marzipan cake which looks stunning when the peach slices are beautifully arranged. The same can be said for our peach and vanilla tarte tatin, which is oozing with delicious flavours.
For a special occasion, give our frosted peach and coconut cake recipe a go. The white chocolate in the icing goes great with the coconut and peach and the Malibu or rum adds a little edge to the cake.
Peaches also make a great chutney, so if you find you have a lot of them on your hands, this is a great way to make use of them. Spiced peach chutney goes great with hot or cold meats so you could easily serve it with your Sunday roast.
Make the most of this summer's peaches with some of our lovely peach recipes. Whether you're rushed for time and want a quick midweek pud, or are looking for something slightly more elaborate and impressive to serve to guests at the weekend, we've got it all.