Pasta salad Recipes
says
Pasta salad recipes are great for a buffet, at a barbecue, a picnic or, with the right extras, are a perfectly satisfying dish that can be enjoyed its their own for lunch.
The great thing about a pasta salad is that most recipes you can make in advance, even the previous day to when you're expecting guests and it can quite happily sit covered in the fridge until you're ready to bring it out. Pasta salads are so versatile; you can enjoy them cold, at room temperature or warm depending on what you fancy.
If you've found yourself going a little overboard with your pasta quantities for dinner and find that you have loads left over, don't be tempted to get rid of it! You can quite easily use up any leftover pasta in one of our recipes – simply roast up some veg, use sun-dried tomatoes, mozzarella, or any other bits you have leftover in the fridge –even meat from a roast, and you can quite easily enjoy your pasta salad for lunch the next day!
At 274 calories per serving, our French tuna Nicoise pasta salad is a great option if you're looking for a healthier lunch option. It takes hardly any time at all to make and you'd be surprised just how filling it is, given how few calories it has. Or for a pasta salad with a difference give our green pasta salad with courgettes, green beans and green olives a go.
If you're preparing a pasta salad recipe for a buffet, picnic or barbecue you can quite easily scale up or down the ingredients as you see fit. It's the perfect choice for these informal occasions where family and friends gather to share food and enjoy themselves, so make plenty as a good pasta salad is always a big hit at these occasions!
Whether you're making lunch for one or preparing a whole buffet for a party, our pasta salad recipes are perfect for every occasion.
Delicious Pasta salad recipes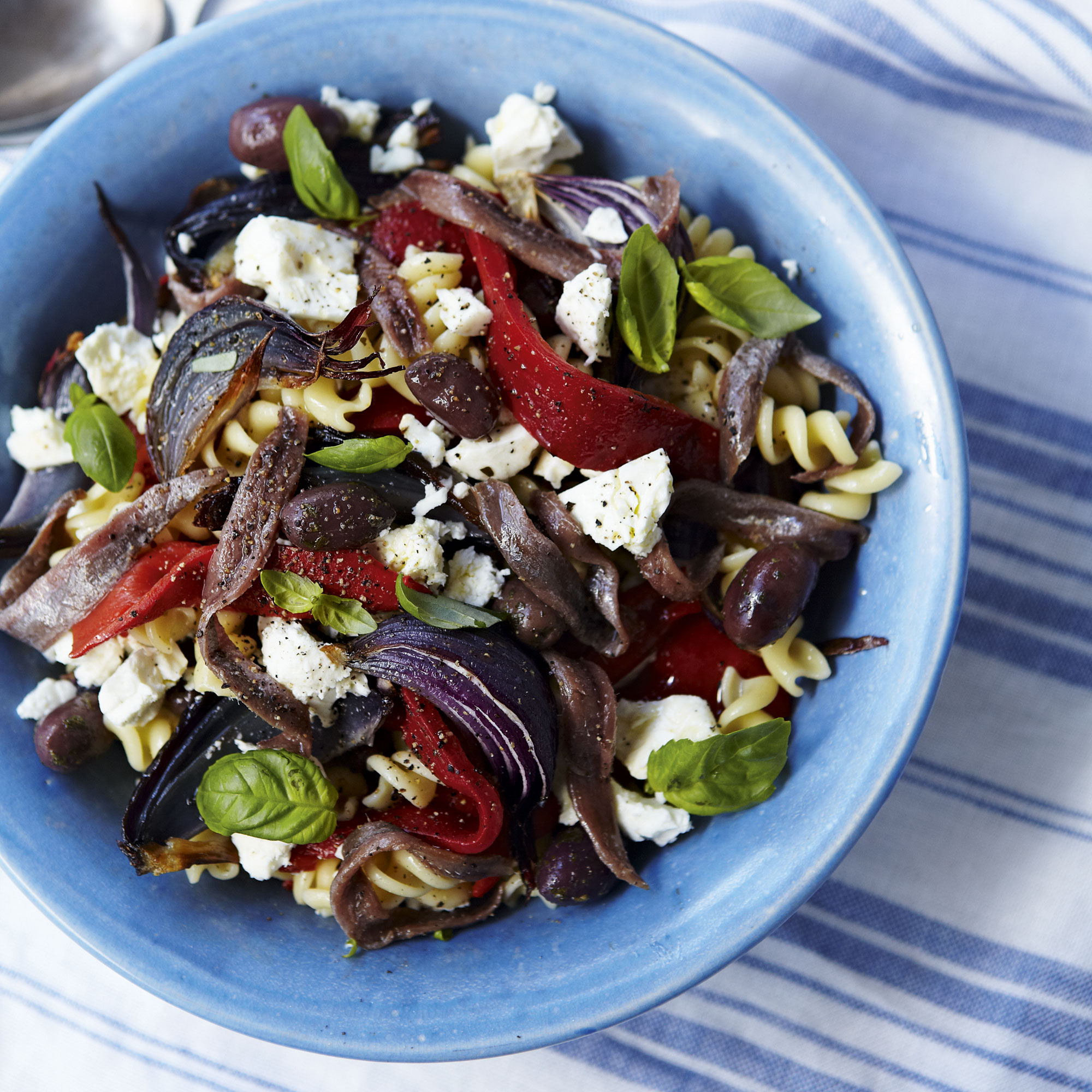 A great salad for a simple supper but this recipe is also good as a barbecue accompaniment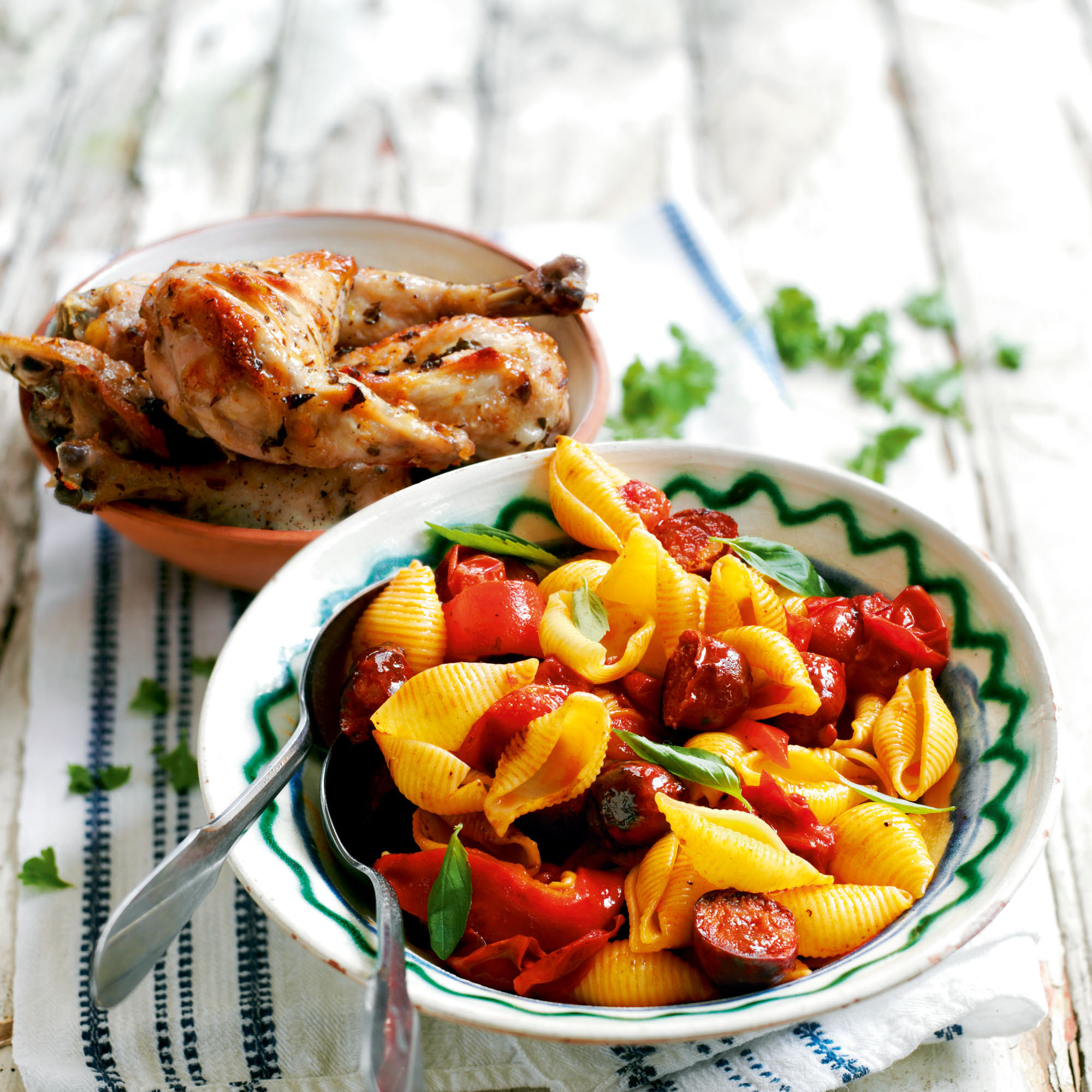 You could happily eat this pasta chorizo pasta salad on its own for supper with some green leaves.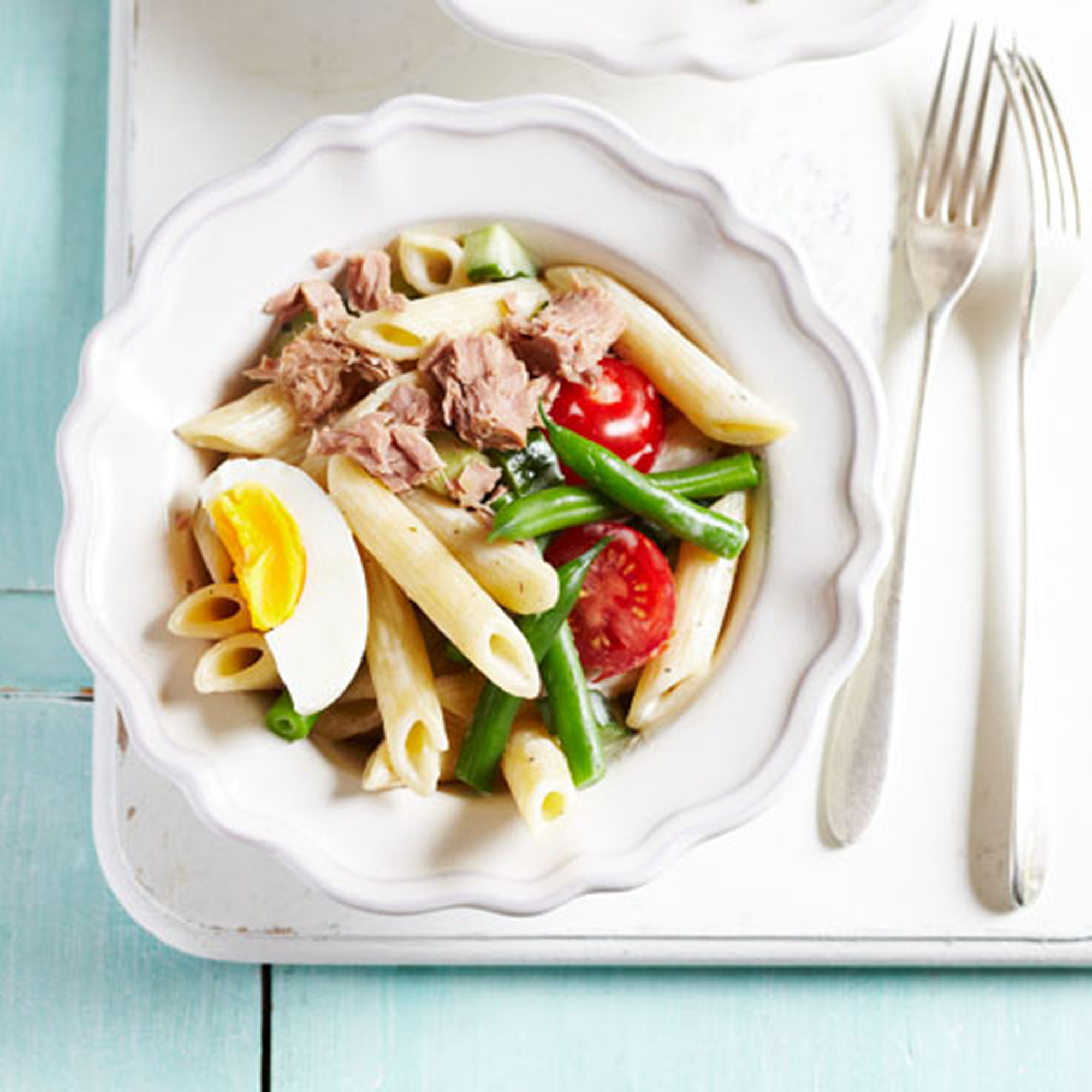 A simple and filling tuna pasta salad that anyone will be able to make. The lighter lunch alternative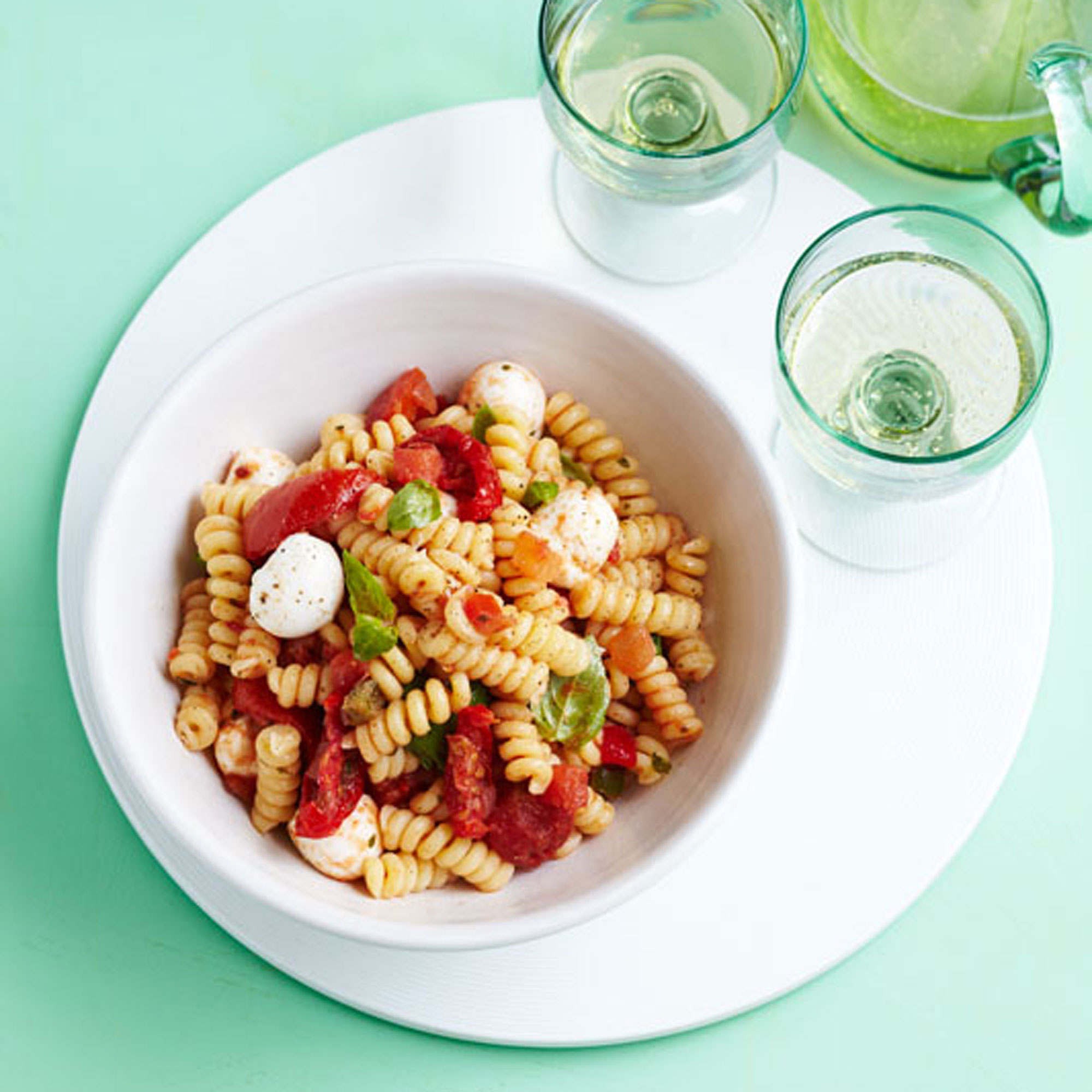 Sun blush tomatoes really make this wonderful Italian inspired pasta salad that's quick to make and tastes great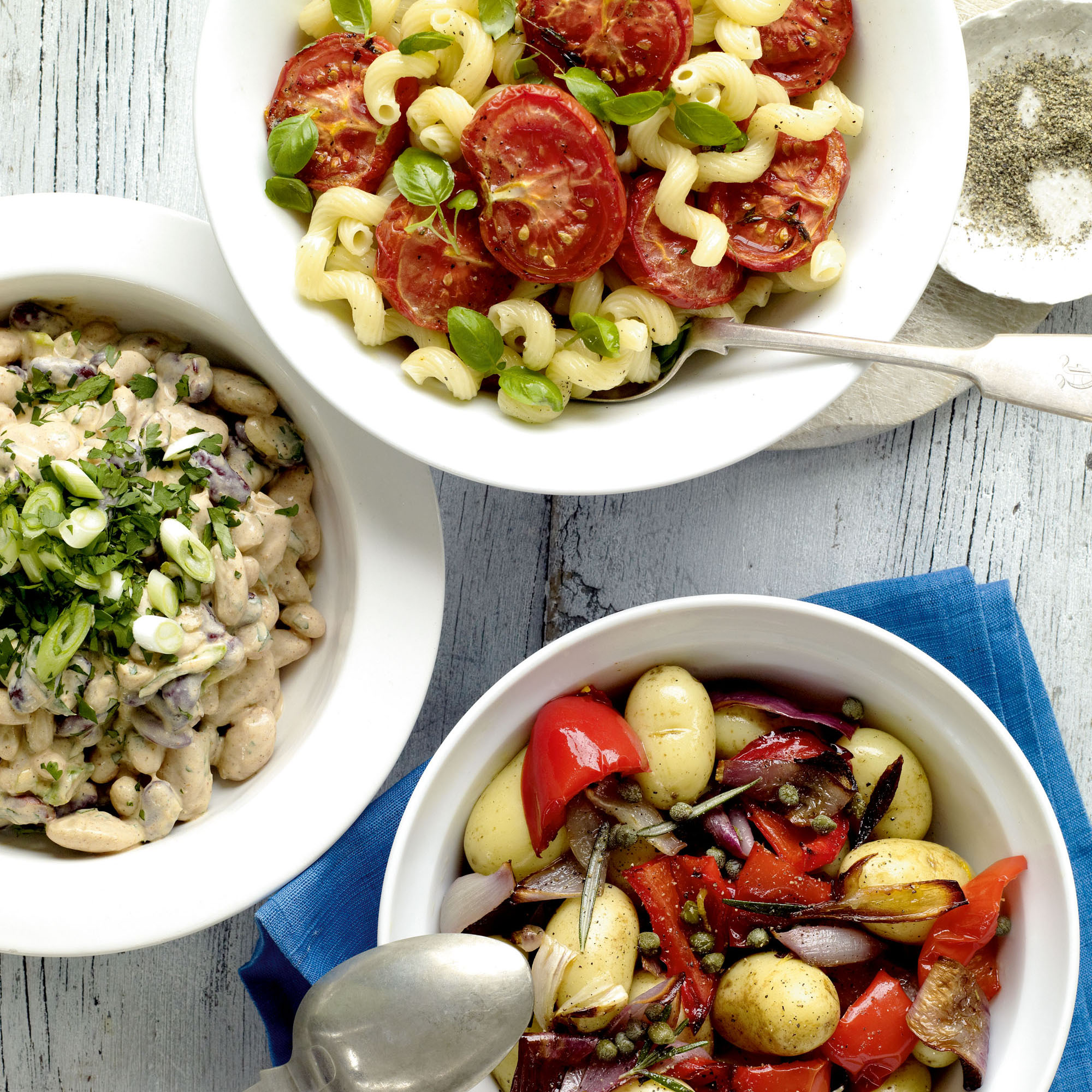 Looking for a new pasta salad recipe? Try our tasty oven-dried tomato and basil pasta salad, it's packed full of Italian flavours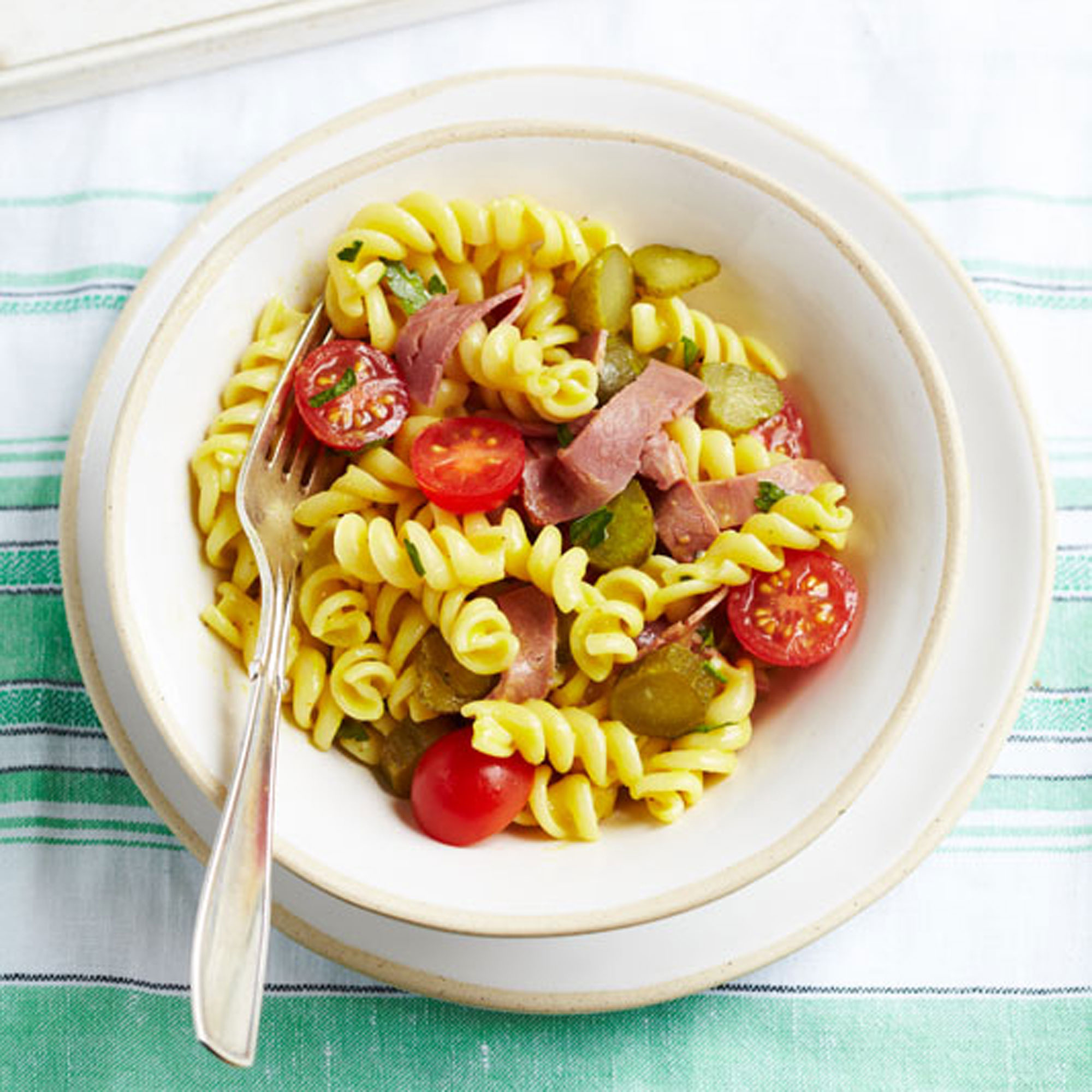 This American dream pasta salad consists of classic yellow mustard and light Italian dressing - original and tasty!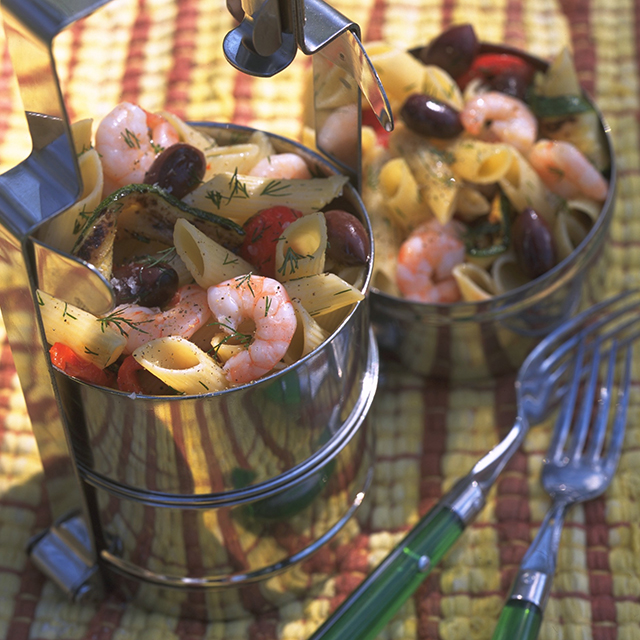 We've used roasted red pepper and courgettes in this salad, but you can use other vegetables, if you prefer. Sliced aubergines, tomatoes or shallots would work just as well