Nut Recipes
says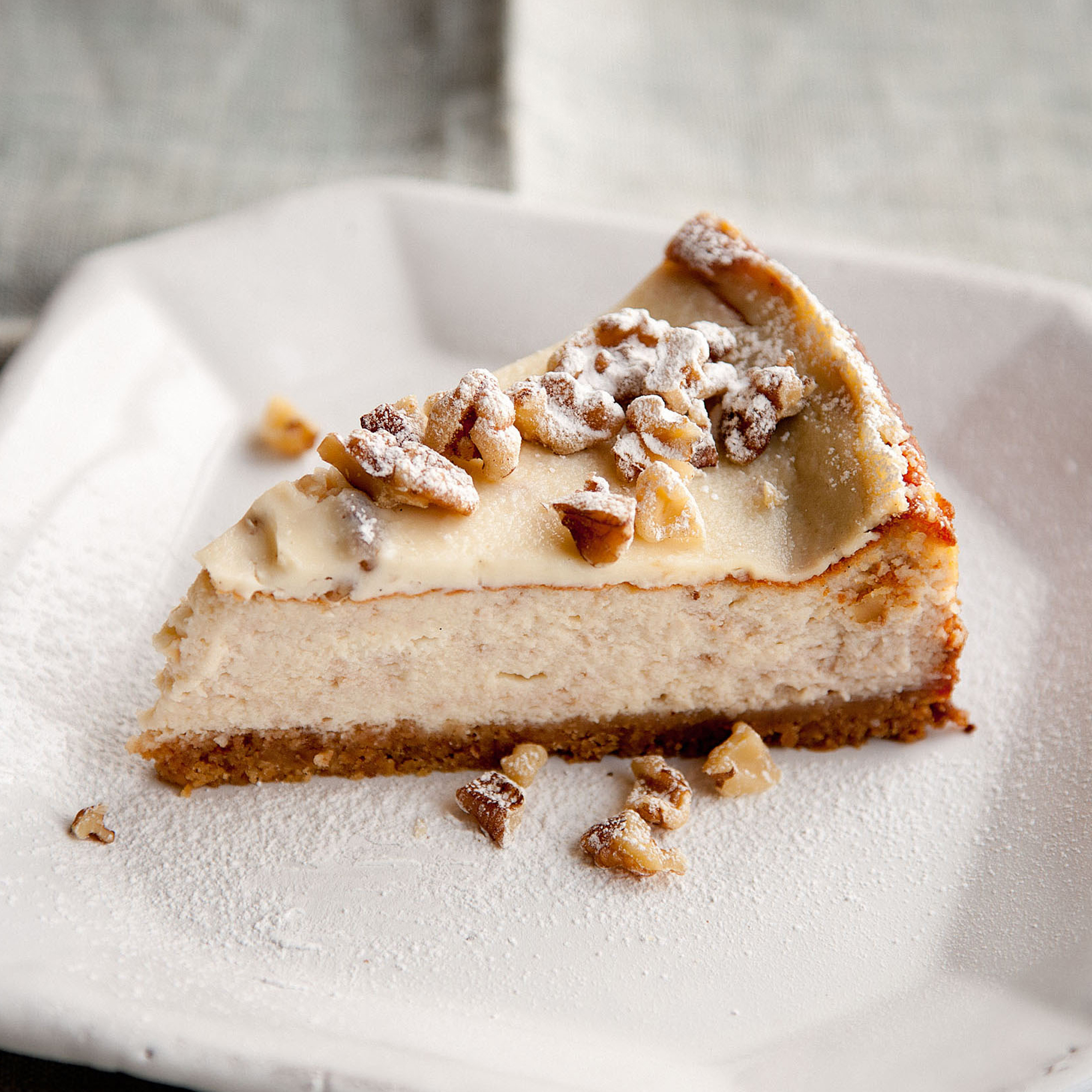 Nuts can really transform a meal – whether you scatter them on a salad, in a dessert, as part of a curry, baked into a pudding or to add extra crunch to a stir-fry, they're a really great addition to dishes both sweet and savoury.
Different nuts work well in different kinds of dishes, for example, walnuts work really well added to a blue cheese salad as they add a little bitterness, but they are also great in a walnut and maple cheesecake. Peanuts add crunch and saltiness to a stir-fry and are often used in many Asian-inspired dishes.
Peanuts also work well with chocolate so they are often found in a lot of desserts too, from salted peanut chocolate cheesecake to peanut butter crunch cups slathered in chocolate.
Pistachios are also lovely in a dessert like our gluten free pistachio and chocolate torte or orange, pistachio and almond tort. Almonds on the other hand are found in a lot of savoury dishes, as well as desserts. Try our quorn and almond curry for a healthy, light lunch option or spiced lamb with almonds and nutty rice for a more substantial dinner.
Apple and walnut cake is a classic flavour combination that everyone loves, and covered in caramel frosting, it's one of our favourites. Coffee and walnut cake is also a popular choice as there's a perfect balance between the bitterness of the coffee and almonds and the sweetness of the buttercream and sponge layers.
Hazelnuts too are a great addition to many cakes and desserts, as well as enjoying them toasted in various savoury dishes.
Find inspiration for cooking with nuts and really bring to life your salads, stir-fries, curries and cakes. Not only do they add a delicious contrasting flavour, but they also add extra crunch, which will take your dish to another level.