Mango Recipes
says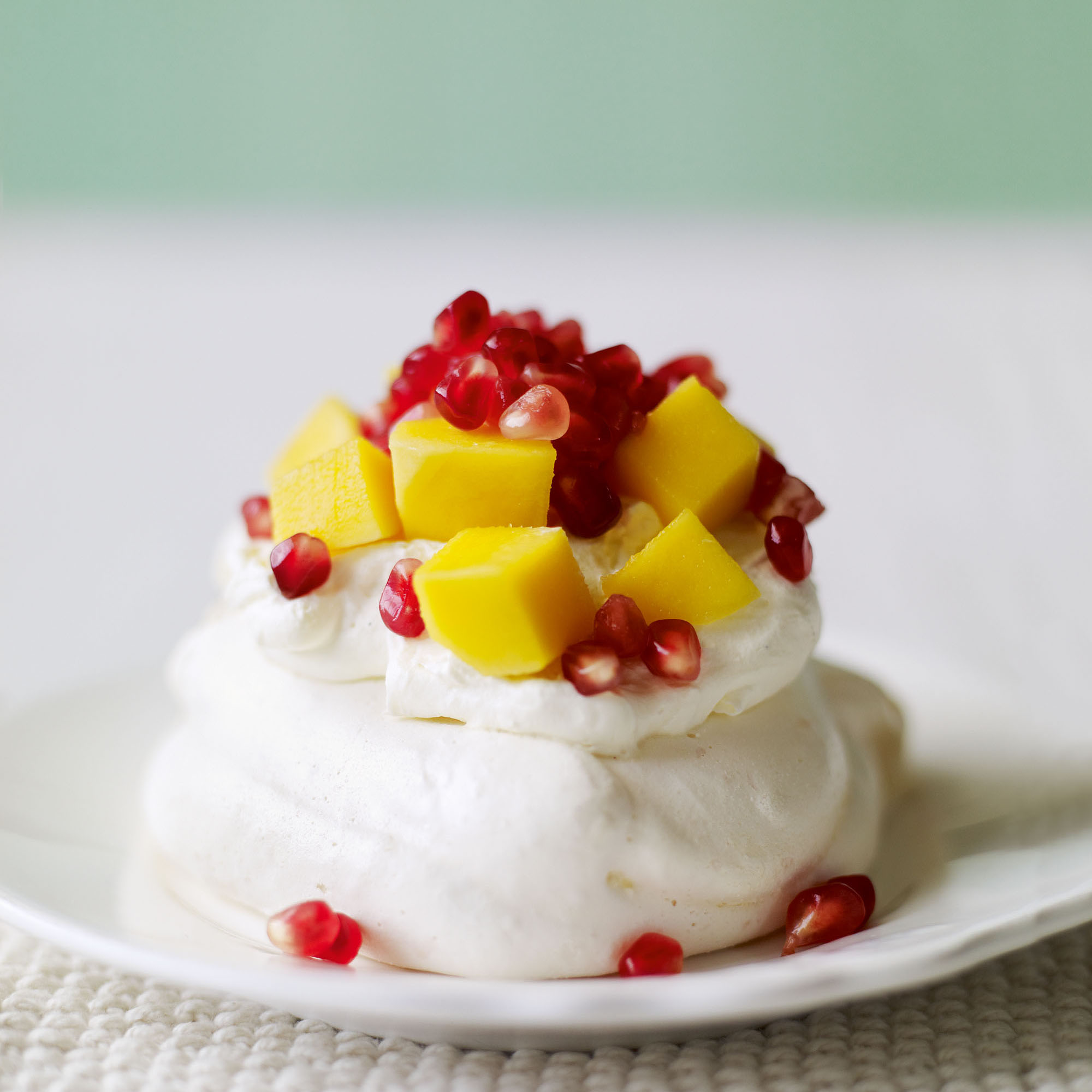 Our mango recipes pair the tender, juicy flesh of the mango and its tangy and fragrant flavour with fish and chicken for stunning staters and desserts as well as plenty of wonderful dessert recipes. This south Asian fruit is a truly versatile cooking ingredient and really brings to life so many recipes.
Although delicious in its own right, mango can be used to add tartness to sweet and creamy desserts like our meringue roulade, oozing with a creamy mango and passion fruit filling. It's sweetness and acidity also balances out the strong flavours of chilli and lime, often used in savoury Asian dishes. Try our delicious charred salmon fillet recipe with a side of chunky mango salsa, if you don't believe us.
Mango is a match made in heaven with most exotic fruits; think coconut, passion fruit, pomegranate seeds and summer berries. Surprisingly, it works well in grilled chicken salads and also served with firm white fish such as sea bass. So be as creative as you like when it comes to experimenting with different flavour combinations!
This exotic fruit is easy to find at your local grocer and supermarket, and some larger supermarkets even stock special varieties of mango. Look out for the fragrant Alphonso mango, which perfectly compliments the spices used in Indian desserts.
If you're thinking of using mango in your next culinary venture, beware, it may not be as easy as you think to prepare, as its flesh can be quite slippery to handle, and of course there's the large stone inside. Avoid making a gooey mess by carefully slicing off the fleshy 'cheeks' on either side of the mango with a serrated knife and then scoring the flesh in a criss-cross pattern using a smaller kitchen knife. Once you've done that, turn it inside out and separate the mango chunks from the skin, simple!